Best Galaxy S10 MicroSD Cards
There are only two main Galaxy S10 storage options to choose from and 128GB isn't enough for some people, while 512GB costs too much. Thankfully, you can easily add more storage with a microSD card. With that in mind, these are the best microSD cards for the Galaxy S10. We'll explain the speeds, sizes, and what you need to know.
For just $31 you can quickly add another 128GB and double your storage, not to mention get better performance and tons of space. Or, you can throw a 400GB card inside for just $75, which is a lot cheaper than what Samsung is asking for the 512GB model of the Galaxy S10 or S10+. Here are our recommendations.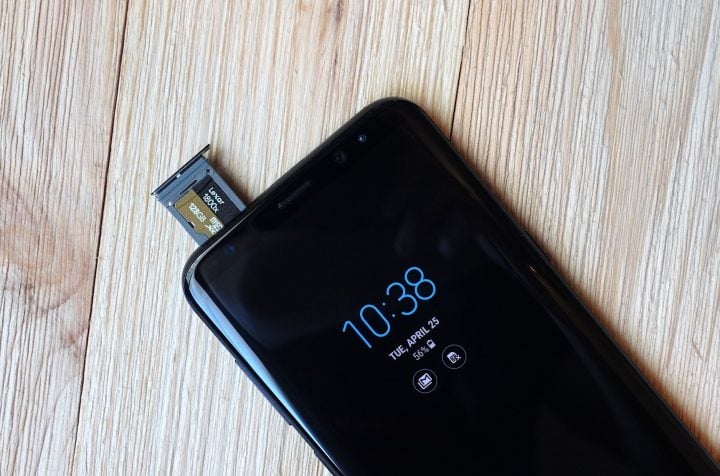 With 128GB of space built-in, most Galaxy S10 owners won't need a microSD card. However, if you have a lot of movies and music, or plan on shooting tons of 4K or slow-mo video, a microSD is highly recommended.
Before we begin, it's worth noting that retail stores like Verizon, AT&T, or even Best Buy and Walmart are extremely overpriced. Do not buy a microSD card for your Galaxy S10 at those stores. Instead, use our links and buy online or at Amazon, which is substantially cheaper.
Best Galaxy S10 MicroSD Cards
Samsung 64GB EVO+ Card – $22
SanDisk Ultra 200GB – $36
SanDisk 256GB A1 Mobile – $45
Lexar Professional 128GB – $100
Samsung 512GB EVO+ Card -$146
Samsung 64GB EVO+ MicroSD Card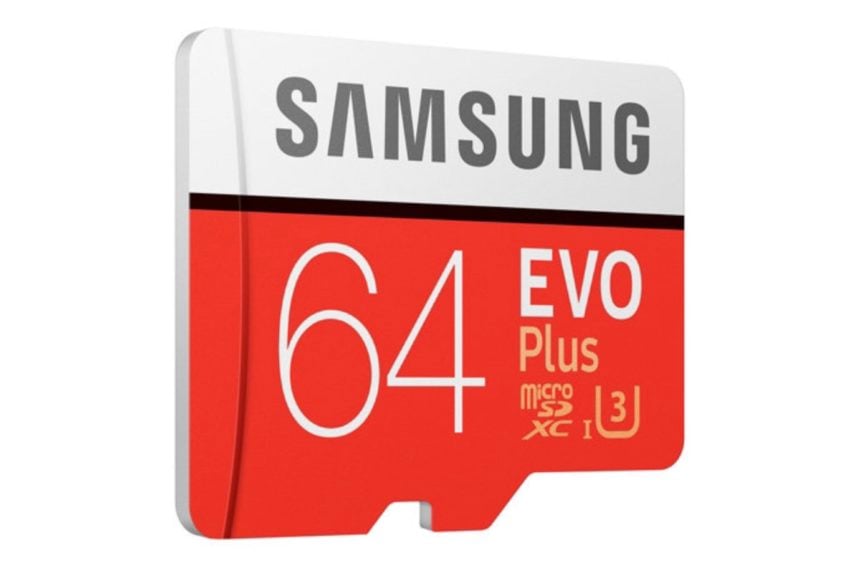 Our first recommendation is usually a 64GB card as they're not too small, but they don't cost a fortune either. You can get one for less than $25 and when combined with the internal storage most people never need any more. This will give you a total of 193GB on the Galaxy S10.  Keep in mind the actual available space will be less after formatting, apps, photos, and the OS taking space on your device.
Additionally, we recommend only buying a card that is "Class 10" or "UHS-1, UHS-II or UHS-III" if you want the best performance. Class 10 gets visualized by a small circle with a 10 printed inside it right on the card. Our image above shows the "U" branding for UHS on the card.
Samsung's card delivers these speeds at a wallet-friendly price point. If you buy at the right time, an excellent card like this Samsung 64GB microSD chip can be found for under $20 online, or around $50-75 at local stores.
SanDisk Ultra 200GB MicroSD Card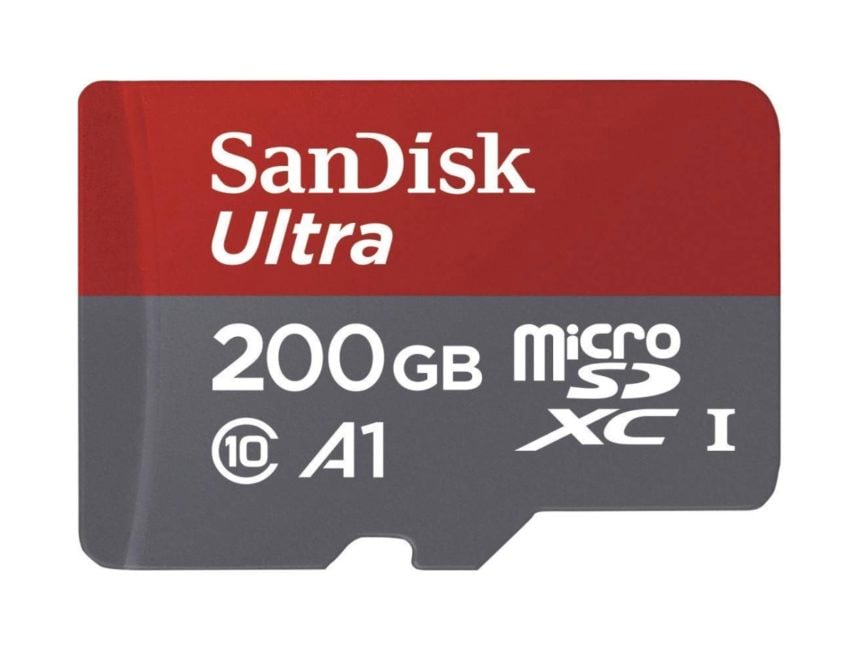 The SanDisk Ultra 200GB card was my go-to for years. However, in 2018 they came out with a new and improved "A1" model that's built from the ground-up for mobile devices. Furthermore, they offer the 200GB Ultra card built for mobile, which is a perfect middle ground in terms of space and price, if you ask me.
The company guarantees its A1 card will make phones open apps and games quicker. Delivering better performance throughout. "A1 can manage random read input-output access per second (IOPS) of 1,500 and write IOPS of 500, so it can quickly open apps and process accompanying tasks, such as audio, graphics, saved profiles, and in-app permissions."
This isn't just your typical marketing jibberish, either. The A1 standard makes a noticeable difference in app and game performance, load, and start times on mobile devices. So, get this card and enjoy tons of space on your Galaxy S10.
SanDisk 256GB A1 Mobile MicroSD Card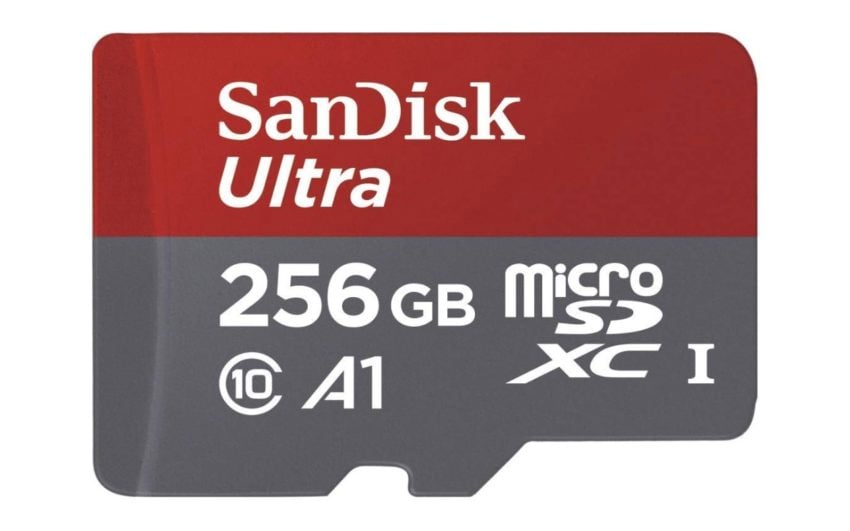 If you're looking for the same blazing fast A1 mobile performance and quality from the SanDisk Ultra card in a bigger size, our next recommendation is the 256GB option. And while there are other 256GB cards that might be faster (or cheaper) this is the best overall choice.
It's not too expensive, but still delivers some of the best speeds and a good experience for mobile devices like as the Galaxy S10, drones, and other gadgets.
Lexar 128GB Professional 1000x MicroSD Card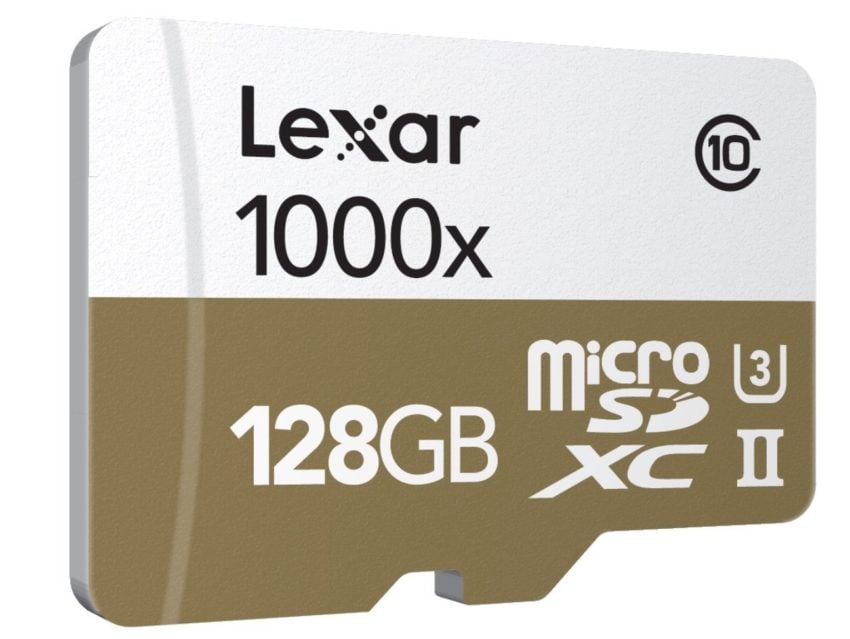 You bought the Galaxy S10, so I'm assuming you like to have the newest or best thing. As a result, our next card is the Lexar 128GB Professional 1000x series.
This is a high-end "professional" grade microSD card. Yes, you can get more storage for the same price or less elsewhere, but this offers top of the line speed. The Lexar 128GB PRO boasts speeds of 1000x, which comes out to around 150 MB/s read and 45 MB/s write. This means it can read data like mobile games faster, for improved performance and load times.
Additionally, the U3 rating delivers fast write speeds for recording 4K video or snapping tons of photos. Sometimes all the rating levels, indicators, and numbers can get confusing. Just know this Lexar is one of the fastest options on the market, and what's going in my Galaxy S10+.
Samsung 512GB EVO+ MicroSD Card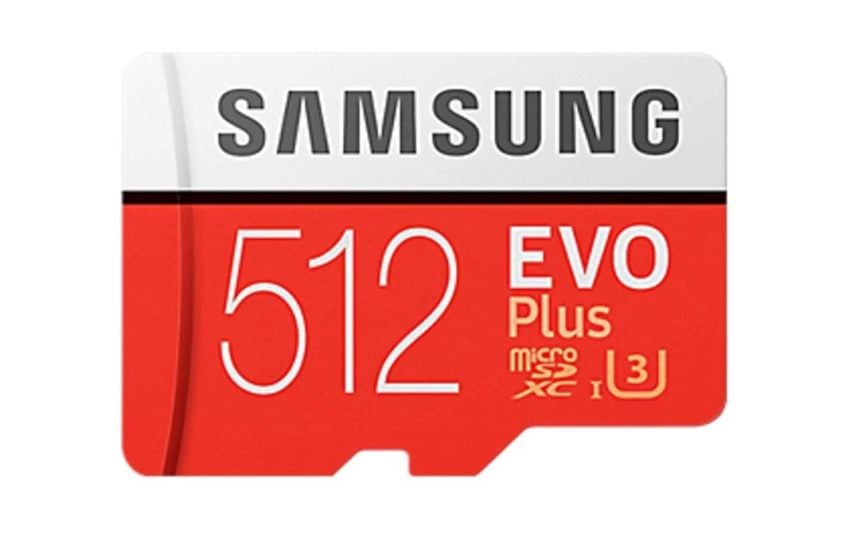 Last but not least is the big new 512GB microSD card from Samsung. Yes, you can now fit this insanely huge amounts of storage in a tiny chip smaller than a dime and add it to your phone. If you're a business professional, take a crazy amount of photos, or want to store almost anything and everything on your phone, this is for you.
These days storage is really affordable. Instead of spending $1,5999 on the 1TB Galaxy S10+ Ceramic Edition, just get something like this 512GB microSD card. Or, even more crazy, they do sell 1TB microSD cards if you really need it. Either way, this Samsung 512GB EVO+ card is fast, affordable, and will play nicely with Samsung's Galaxy S10 if you need this much space.
For most people though, the 128GB and maybe another 128 or a 256GB card is more than enough. Decide how much you need, then buy one from our list. Before you go, take a look at our best Galaxy S10 cases too, as you'll to keep your phone safe.

As an Amazon Associate I earn from qualifying purchases.