5 Best Galaxy S6 Wireless Chargers
Along with a stunning design made of glass and aluminum the impressive new Samsung Galaxy S6 features wireless charging right out of the box. To make things even better, it supports two wireless charging standards. Meaning you can drop your phone on nearly any wireless charger and juice up your phone. Here, we've gathered a list of five excellent options for buyers.
Most phones like the Nexus 6, LG G3 and others that have wireless charging use the Qi standard, which is what most wireless chargers sold on Amazon are. Then you have Starbucks employing PMA wireless charging in its coffee shops. With the Galaxy S6 you can use both, something no other phone can offer.
Read: How to Change the Galaxy S6 Text Message App
Wireless charging is something I've been using for the past few years, but it's still not something all smartphones and tablets come equipped with. It's slower than traditional charging via a cord, but still extremely useful. If you have a Galaxy S6 and want to enjoy the perks of wireless charging, check out the options below.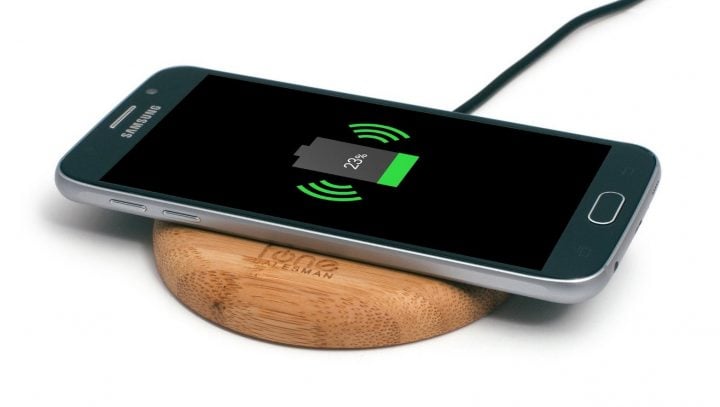 Wireless charging is extremely convenient, but it isn't very practical. Sadly it's slower than traditional charging via a cord, and much slower than the new Quick Charge or Rapid Charging technology we've seen in the DROID Turbo, Galaxy S6, Nexus 6 and others.
Fast Charging on the Galaxy S6 will get you to nearly 50% battery life in less than 30 minutes using a regular micro-USB cord and Samsung's quick charger, which is much faster than regular old chargers from previous years. This is the best way to charge your phone, but if you aren't in a hurry using wireless charging can be very helpful. Toss a wireless charger on your night stand, your desk at work, or even in the car for easy hassle-free charging without cords getting in the way.
Read: 5 Best Galaxy S6 Wallet Cases
Personally wireless charging while driving is my favorite. Being able to drop my phone into my TYLT Wireless Charger Car dock and charge, without having to hassle with finding and plugging in a cord which is a distraction while trying to drive safely, is a huge plus. This, and I love being able to just drop my Galaxy S6 on my night stand by the bed and know I'll have a full battery in the morning, and I don't have to reach for a cord.
Whether or not wireless charging is right for you isn't for us to decide, but if you do want to give it a try and enjoy the convenience, here's five excellent wireless charging options for the Galaxy S6.
Samsung Wireless Charging Pad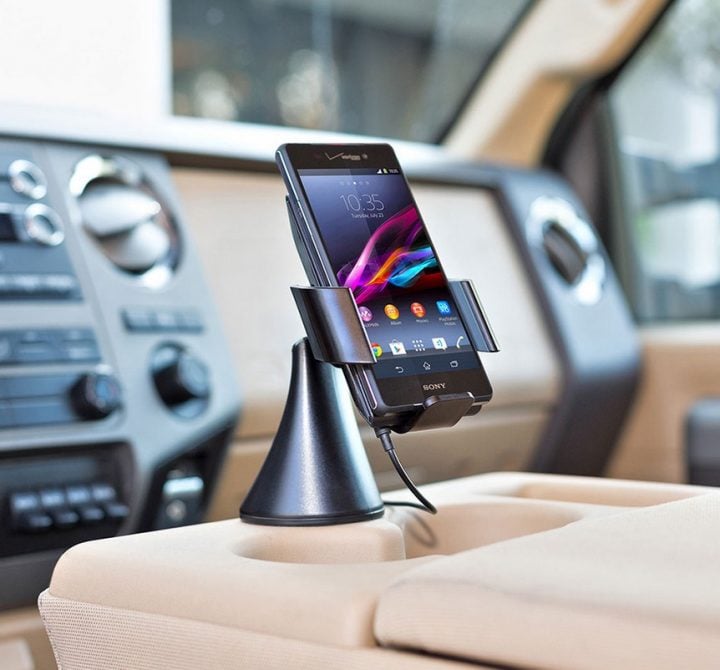 First but not our favorite has to be the standard Samsung Wireless Charging pad made specifically for the Samsung Galaxy S6. It comes in both white or black, and is a simple round pad that you just drop your phone on, and walk away.
It is a Qi-certified charger so will work with other devices, and has more than one coil inside so you'll always get a charge even if you don't drop your phone right in the middle of the charger. Some cheaper options you need to place the phone just right for it to charge, but that isn't a problem with Samsung's pad.
The built-in LED indicator light will alert you if the device is not properly aligned and when a good charge alignment is acquired. If using a Galaxy S6 or Galaxy S6 Edge, it will also alert you when your device is fully charged. The LED light is about the only thing I like about Samsung's overpriced option, but if you want everything Samsung, this is their official charger for the Galaxy S6.

As an Amazon Associate I earn from qualifying purchases.