5 Best Galaxy S6 Wireless Chargers
WoodPuck Bamboo Edition Qi Wireless Charger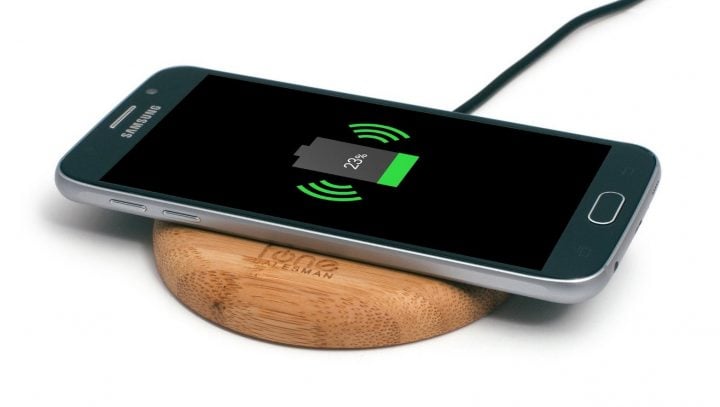 From the manufacturers at FoneSaleman is my favorite and most simple wireless charger. It's available on Amazon for only $35, and does everything Samsung's charger has to offer, yet comes in a classy Bamboo Wood design. Others might mistake it for a drink coaster, but it's sitting in my office charging my Galaxy S6 as we speak.
There isn't much to any wireless charger. Just drop your phone and go. However, they hide the micro-USB port so the cord neatly comes out the back, and gives it an elegant and clean look. It makes an audible noise when charging is activated, and another alerting of inefficient placement if you don't put your phone down quite right.
I've noticed if the phone isn't somewhat centered it won't charge, and it isn't as accurate as Samsung's OEM charger, but I've never had an issue. Put your phone right in the middle and you're all set.
Buy it now on Amazon for $34.99

As an Amazon Associate I earn from qualifying purchases.