Best MicroSD Cards for the Galaxy S7 & S7 Edge
Lexar Professional 1000x MicroSD Card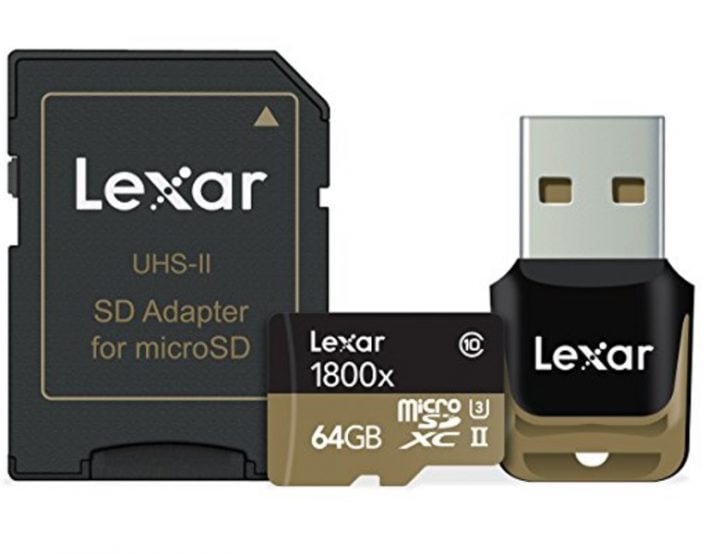 Last but not least is one of the best microSD cards on the market. Whether that's loading up 4K video from the Galaxy S7, playing tons of games, or recording video from your drone. The Lexar Professional 1800x is the fastest microSD card you can buy. One of them, at least.
Lexar offers both a 1000x lineup that's more wallet-friendly and the higher speeds in their Professional 1800x lineup. These cards have a theoretic Read speed of 270 MB/s and write speeds reaching 250 MB/s. If you want the absolute best performance on the Galaxy S7 for loading games or recording video this is it. And while we doubt a smartphone can take full advantage of these speeds, it's still worth recommending.
Considering these are the fastest microSD cards around, the pricing is a little higher than most on our list. I have the 128GB Lexar 1800x for my Galaxy S9+, but for the price, the 64GB option is perfect for most users. Get one today at Amazon and enjoy the fast speeds. It will be extremely noticeable with games installed to your SD card, or while transferring content to or from your smartphone to a computer.
Buy a 64GB Lexar 1000x for $73 on Amazon
If you really want to get crazy, SanDisk has a huge 400GB microSD Card (A1) for only $173 on Amazon. That's insane. Or, the world's biggest is 512GB for $350.