10 Best Galaxy S7 Screen Protectors
The Samsung Galaxy S7 is still an excellent phone even if it's over two years old. Now that it recently received an update to Android 8.0 Oreo maybe you decided to keep it a while longer. If so, now is a good time to get a screen protector, or replace your old one. Keep your screen safe with our roundup of the best Galaxy S7 screen protectors.
If you're holding out for the Galaxy S10, or recently found a good deal on used Galaxy S7, the hardest part of making a phone last is keeping the screen safe.
Read: 20 Best Galaxy S7 Cases
There are several styles of Galaxy S7 screen protectors, ranging from cheap adhesive films to expensive reinforced glass. The cheapest protection on our list is just $5.99, which is cheaper than the $130 or so it costs to replace a Galaxy S7 display. You'll need to spend about $40 to get screen protectors from reputable companies like ZAGG.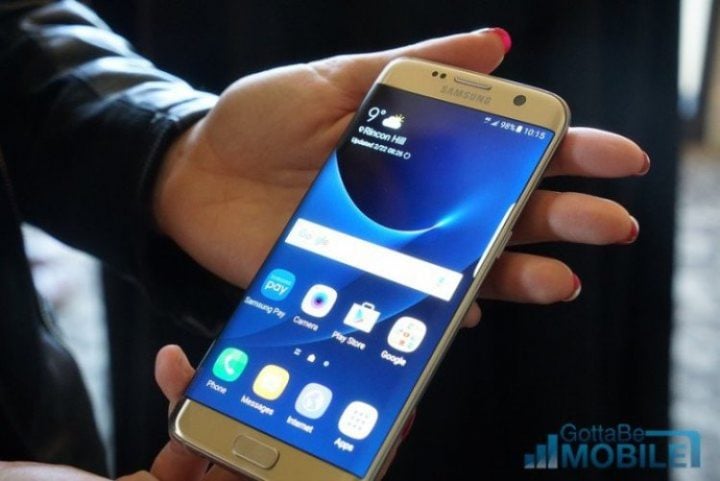 While spending just a few bucks on a cheap Galaxy S7 screen protector is better than nothing, it's worth getting the better brands. The more expensive S7 screen protectors are generally made of tempered glass, a material that's scratch and shatter-resistant.
Or, if you're tempted to forgo a screen protector to save a few bucks, don't. They serve as insurance from life's daily hazards. No, they won't completely protect your phone from everything, but they can protect against a lot more than you might assume.
Read: 7 Fast Chargers for the Galaxy S7
We've also detailed some excellent official accessories for the Galaxy S7 and S7 Edge for buyers, as well as a slew of cases to choose from. So get some cases and accessories, then a screen protector. Popular brands like Spigen and ZAGG have durable real glass screen protectors.
Spigen Glas.tR Slim Galaxy S7 Screen Protector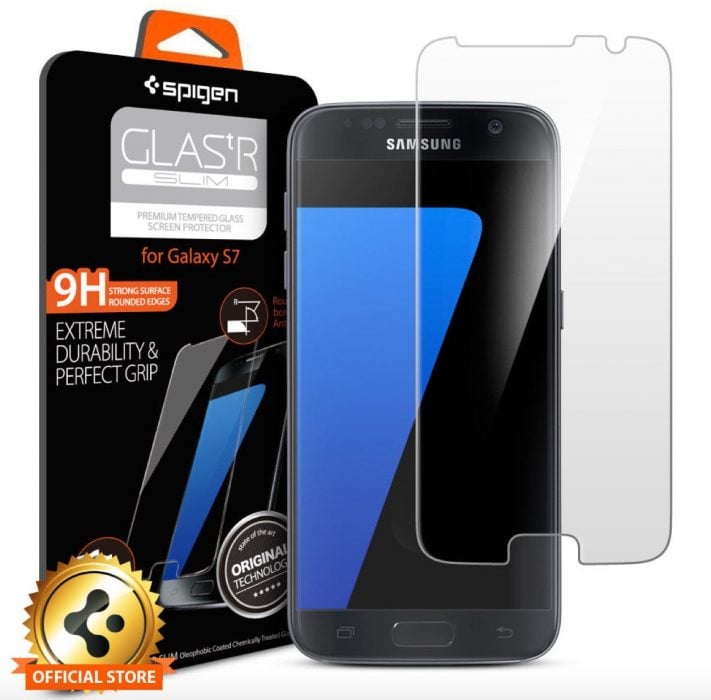 Spigen is one of the first companies to make excellent real glass coverage. It's Glas.t lineup has evolved into one of the best glass screen protectors for any smartphone.
The Spigen Glas.tR Slim is only 0.02mm thick. You'll barely notice it's installed, and the rounded edges mean it's smooth to the touch and won't chip or crack over time. Additionally, It has anti-scratch, anti-shatter, and anti-glare properties for the best experience. Then, of course, there is a coating to prevent fingerprint build-up.
Spigen moved their official store to eBay from Amazon, which is where we can buy this. Shipping is fast and free, so get one today.

As an Amazon Associate I earn from qualifying purchases.