13 Samsung Galaxy S7 Oreo Release Date Tips
The Samsung Galaxy S7 Android Oreo update is confirmed and the former flagship could get the Android 8.0 upgrade sometime in April.
Samsung's finally rolling the Android 8.0 Oreo update out to Galaxy S8 and Galaxy S8+ users around the world. The update isn't available in the United States just yet, but that should change in the near future as carriers finish up their testing behind the scenes.
The company's starting with the Galaxy S8, but the Android 8.0 Oreo upgrade will expand to other Galaxy phones in the weeks ahead.
The company still hasn't released an official list of Android 8.0 Oreo updates, but the Galaxy S7, Galaxy S7 Edge, and Galaxy S7 Active will get bumped up to the latest version of Android.
T-Mobile, one of Samsung's carrier partners, has agreed to roll the Android 8.0 Oreo update out to the Galaxy S7 and Galaxy S7 Edge. The update's also landed for one lucky Galaxy S7 owner in Vietnam, leaked for AT&T users, and emerged on a roadmap at Samsung Turkey.
Samsung Canada's also talking about the Galaxy S7 and Galaxy S7 Oreo release date and it lines up with Samsung Turkey's information.
Galaxy S7 Oreo Release Date
The Galaxy S7 Android 8.0 Oreo update probably won't arrive in March, but we expect it to start pushing out soon after the Galaxy S8 and Galaxy Note 8 receive their bump to Android Oreo. The Galaxy Note 8 Oreo update is scheduled to arrive sometime in March according to Samsung Turkey, Samsung Canada, and Canadian carrier Fido.
Samsung's version of Android 8.0 Oreo is loaded up with new features and enhancements including the company's new Experience 9.0 UI.
The Galaxy S7's Android 8.0 Oreo change log isn't confirmed, but look for the company to bring many of the Galaxy S8's Oreo features over to the older Galaxy models.
You can't try the official Galaxy S7 Android 8.0 Oreo update right now (unless you're that person in Vietnam or you're willing to install pre-release software), but you can start to prepare yourself and your device for the transition from Nougat to Android 8.0 Oreo.
We can't provide you with a specific Galaxy S7 Oreo release date, but we can help you prepare for the upcoming release in a variety of ways.
This guide outlines some tips that we think will help you get the most out of Android 8.0 Oreo and help protect your Galaxy S7 from Android Oreo problems.
Start Preparing for Android Oreo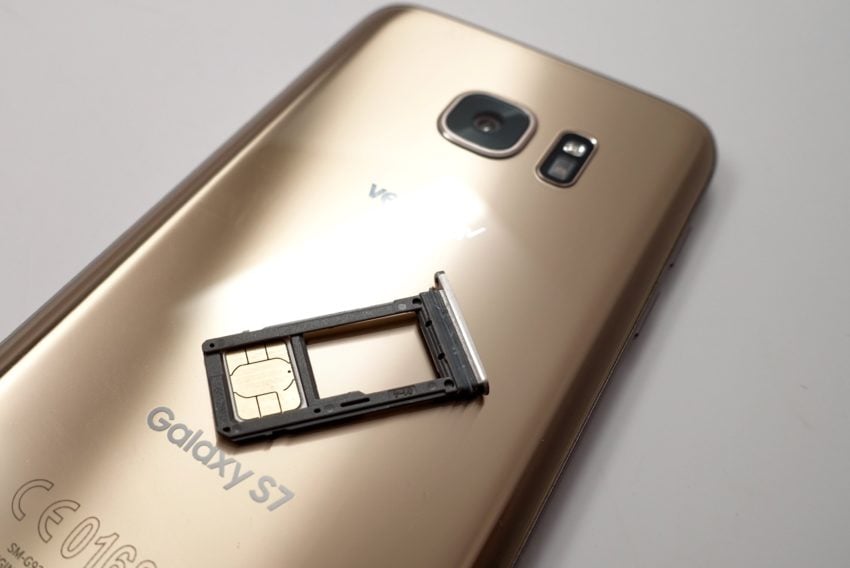 We don't have an official Galaxy S7 Android Oreo release date to share with you, but it looks like it's only a few weeks away.
According to Samsung Turkey, the Galaxy S7 and Galaxy S7 Edge Oreo updates will start deploying in April. This date is obviously subject to change, but that's the window Galaxy S7 users should be looking at as move into March.
Samsung Canada believes the Galaxy S7 Oreo update will arrive in the spring or summer. Spring in the United States starts on March 20th.
Use this time to start prepping your phone for Android Oreo. This way you won't be scrambling to prepare when your Galaxy S7's Android 8.0 Oreo update arrives.
Some of these steps might seem tedious, particularly to power users, but they'll help prevent potential headaches and save you time.
You should dig into your Galaxy S7's storage and clear out the files you no longer need. You probably have videos you no longer watch and apps you no longer use.
Cleaning up your Galaxy S7's hard drive could improve its overall performance and it'll also clear out space for Android Oreo. We expect it to be a pretty hefty download.
You should also start backing up the data you store on your Galaxy S7 on a regular basis. Some of you are already doing this. The easiest way to do this is via Samsung Smart Switch. You can also backup your data using Samsung Cloud.
We also recommend tracking down your login information from the apps and services you regularly use.
There's a chance Android Oreo will log you out of some of these and you'll want to have the passwords handy, especially if you rely on these apps and services for work or school.
The more prepared you are the better so use the time between now and the official roll out wisely.