15 Google Chrome Tips & Tricks You Need to Know on Android
These Google Chrome tips and tricks will supercharge your web browsing experience on your phone or tablet. Google's browser comes pre-installed on nearly all Android devices, and millions of people use it every day. Google Chrome has a lot to offer, but you can make it even better with our help.
While the app has received tons of new features over the past few years, a lot of those features or controls are hiding in plain sight. If you know where to look or what to change, Google Chrome becomes way better.
Some features you have to enable, and others are just waiting for you to discover. We'll show you how to move the URL address bar to the bottom for easy access, switch tabs faster, download a webpage to view later, and other helpful tips.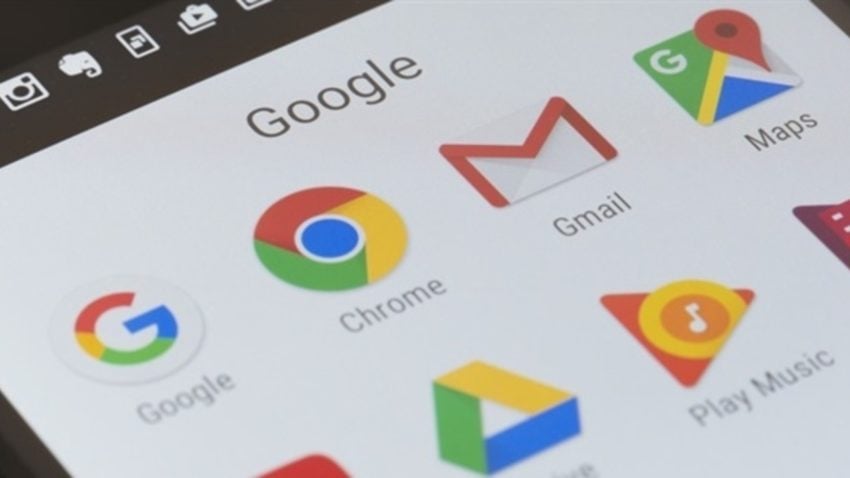 15 Google Chrome Tips & Tricks for Mobile
Move Chrome's Address Bar to the Bottom Of the Screen
Switch Tabs Faster
Ask Questions or Search Right From the Address Bar
Enable Dark Mode
Hide Recommended "Articles for You" Popups
Quickly Copy & Share a URL or Address
Supercharge Chrome with Reader Mode
Add/Remove the Home Button from Chrome
Make Webpage Load Times Faster
Tap on Words, Emails, Numbers & More
Pull Down to Refresh the Page
Save Webpages as a PDF
Get Privacy with Incognito Mode
Block Sounds and Websites in Chrome
Download a Webpage When You're Back Online
1. Move Google Chrome's Address Bar to the Bottom of Your Screen
Moving the Google Chrome address bar to the bottom of the screen is really helpful, especially if you have a big phone. This makes it easier to use one-handed, or for those with small hands, and adds a hidden but fancy modern user-interface at the same time.
To start, just copy and paste (or type) chrome://flags/#enable-chrome-home into the address bar, tap the highlighted Chrome Home option and select Enable. Then, scroll down a little further and enable flags/#enable-chrome-home-modern-layout, and then restart the Chrome Browser twice, per the on-screen instructions. For a more detailed set of instructions click here.
Now you can easily use Chrome with one hand, and your bookmarks and address bar are easier to reach.
2. Switch Tabs Faster While Browsing
When you're viewing the web and have more than one tab open, you usually tap the little square "tabs" button to toggle between your browsing tabs. However, there are two faster ways to do this.
First, just swipe across the address bar with your finger (where you type the website name) to switch between tabs quickly. Didn't know you could do that, did you? You're welcome.  Basically, you can swipe through web browser tabs just like you do your homescreens.
Or, swipe down on the address bar to instantly see a Rolodex layout of all your windows and web pages currently open. Tap the one you want to view.
3. Search or Ask Questions in the Address Bar
You probably use the address bar to type in your favorite websites or type www.google.com to navigate to Google. Then do your Google search. Did you know you don't have to do any of that?
Right inside the address bar type a math equation, type how's the weather, or ask nearly any other question you'd usually Google. You don't even have to hit enter, the answer just automatically appears. Basically, if you're at a website reading something and have a question, just type it in the address bar. There's no need to open another page or do anything else. Try it yourself.
4. Enable Dark Mode
Yes, Google finally added a Dark Mode or night mode to Google Chrome in April of 2019, but it isn't enabled by default. Simply go to Menu > Settings > Themes and turn on Dark Mode. Just do it already.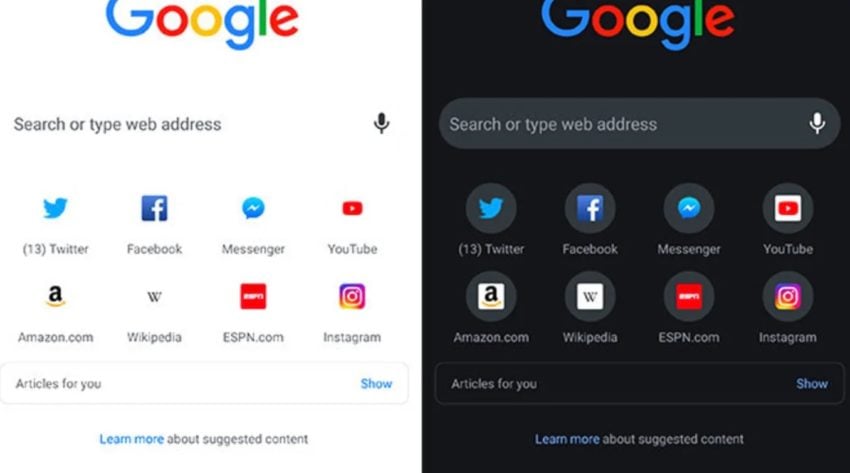 If you have an older device or don't see dark mode as an option we can still enable it. Copy and paste chrome://flags#enable-android-night-mode into the URL address bar and tap enter. In the highlighted dropdown bar change this option to Enabled and restart Chrome.
5. Hide Recommended "Articles for You"
A fun new feature in Google Chrome is the recommended articles that pop-up automatically when you open Chrome or launch a new tab. And while they're nice, some people might want to hide them and go back to the clean interruption-free Google experience. Here's how.
Open Chrome on your phone and copy this URL: chrome://flags/#enable-ntp-remote-suggestions and hit enter. Now, make sure the dropdown menu has this listed as "disabled" and you're all set. Re-open Chrome and enjoy the clean look.
6. Quickly Copy & Share a URL or Address
Instead of finding the share button and tapping "Copy to clipboard" to copy and paste or share a website address, you'll be happy to know there's a faster way. Tap or press and hold at the top right of the address bar, then just tap the copy button. Or select the 3-dots menu button and tap select all to copy an entire URL. Now, just share the link with friends or in a text or email.
If you're on a website that's HTTPS just tap the little lock icon and long-press the URL to copy the full website address. This saves you a few clicks when you're sharing links or doing any copy/paste work.
Additionally, in the address bar type chrome://flags and look for "Omnibox clipboard URL suggestions". Enable this hidden feature, and next time you copy a link just open Chrome and watch the magic. It automatically checks your clipboard and pastes any website links for you. Basically instantly opening a website you copied somewhere else on your phone.
7. Supercharge Chrome with Reader Mode
We know, viewing websites on a mobile device isn't always the best experience. You'll see ads everywhere, different font colors or sizes, and auto-playing videos. Sometimes there's no standard style or format, making things difficult.
You can force Google Chrome into reader mode, which strips just about everything to deliver a pretty barebones experience. Reader mode pops up automatically sometimes, but we can force it all the time.
To start, just copy and paste (or type) chrome://flags/#reader-mode-heuristics into the address bar and tap the highlighted box. Like some of our earlier tips, enable Reader Mode Triggered. If this is too aggressive, go back in and change it to "With article structured markup". This way reader mode kicks in when it thinks you're reading an article, instead of all the time. Pages will load faster now too.
8. Add/Remove the Home Button on Chrome
For a while Chrome for mobile didn't have the home button like a computer, and we had to hack it into the browser. These days, in 2019, it's readily available for most devices. Here, we'll show you how to add or remove the home button for those that do or don't want it.
Manufacturers include an optional file known as the ChromeCustomizations APK. This little file is what gives Chrome the home button. So, you might already have the home button. If not, try this.
Just copy and paste chrome://flags/#force-enable-home-page-button into Chrome, tap enter and select "Enabled" from the dropdown. Make sure you reboot Chrome a few times to get the change to appear.
Extra tip: Go to Settings > Home page > Open this page and set it to go to any website you want when you hit home, instead of just Google.
9. Supercharge Web Page Load Times on Chrome
No one likes waiting forever for a website to load. We want information, and we want it fast. Thankfully, there's a way to supercharge this on Chrome for Android too.
Data Saver in Google Chrome is nothing new, but in 2016 Google added video to the technology. Basically, data saver compresses and optimizes content for you, remotely. Then delivers it faster all while using less of your monthly data plan. This makes browsing the web faster and saves you money.
Open Chrome and tap the 3-dots menu button near the top right. Hit Settings, and turn on Data Saver.
10. Tap on Words, Emails, Phone Numbers & More
You've probably done this before and didn't know how, or you've used Chrome long enough to know a lot of the tricks. In case you don't, tap on any word to instantly search Google for that word or phrase. A pop-up appears at the bottom of the screen, where you can swipe up for more details. This is great for learning info about a word or getting more information on something like "Android" or anything else you tap.
You can tap on anything in Chrome to get more information or interact with it. Hitting a word will search for more information. However, try tapping on a phone number, email address, or even a street address. Tapping an address takes you to Google Maps to see it, or instantly start navigation. One tap will open a phone number to the dialer for a quick phone call, and more.
11. Pull Down to Refresh in Chrome
This next tip is a small one that a lot of users already know, but for some reason, a lot of people don't know about it either. Simply pull down on a website to instantly refresh the page. Put your finger near the top of the screen and pull down. You can do this in the Google Play Store, too.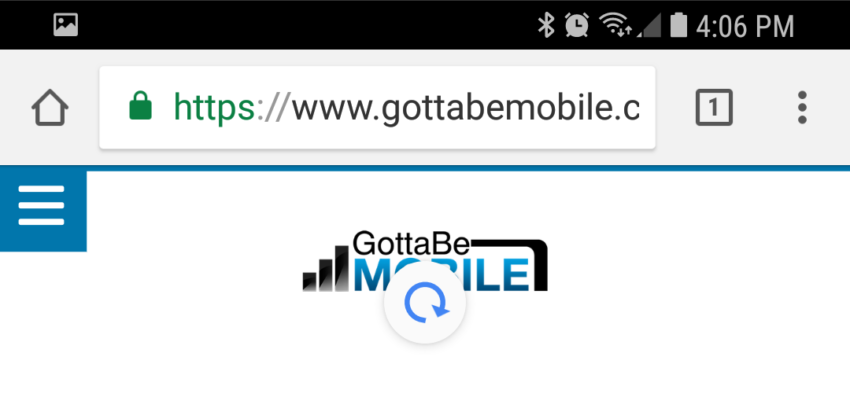 This is a lot faster than hitting the 3-dots settings button and searching for the circular refresh button. It's just faster, easier, and makes sense. The more you know, right?
12. Save Webpage as a PDF
Did you know you can save entire webpages as a PDF if you'd like? It's pretty easy, too. That way you can easily read it whenever you want, even if you're offline. Go to any webpage and use Google's built-in share feature to save it as a PDF.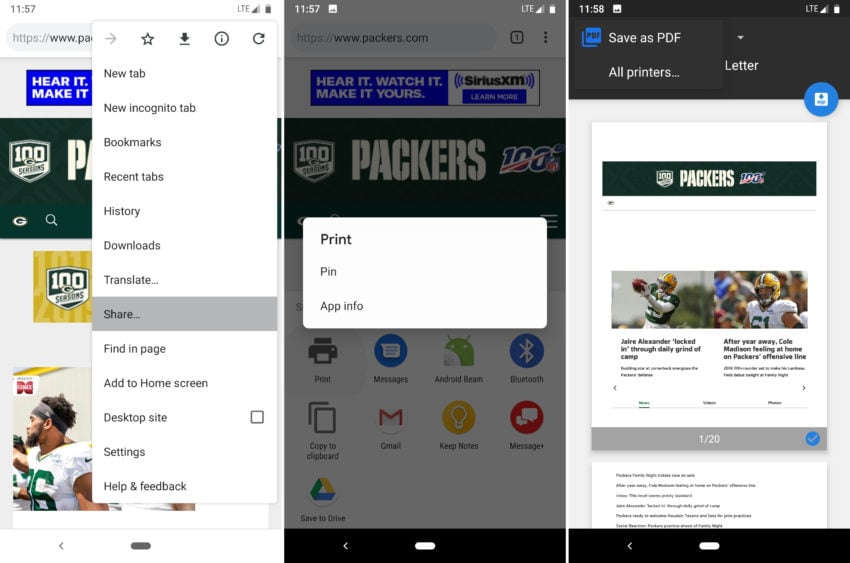 Simply tap the 3-lines menu button and select "Share". From here you'll choose the built-in Print option but change it from a printer to a PDF. Then, just save the website PDF file to your phone to read and share it as you'd like. Neat, right?
13. Browse Privately with Incognito Mode
It still amazes me just how many people don't know about or use Incognito mode on their smartphone or computer. When you use Incognito mode on Google Chrome your web activity doesn't get tracked, saved, or watched by anyone. Whether that's shopping for a gift around the holidays, or so something you look up on Amazon doesn't end up in your "recommended" list tomorrow.
There are dozens of reasons to browse privately, not to mention tons of security benefits. So, tap the 3-dot menu button and select "New Incognito Tab". This opens a private window without ending whatever you were previously doing. Do whatever you want with that session, and close it when you're done.
14. Block Sound or Mute a Website on Chrome
This next Google Chrome trick is one you'll absolutely love, especially if you hate all those auto-playing ads and such. We can block sound entirely, or just mute it on specific websites all on Chrome for mobile.
Whether you want to get rid of all sound or just mute a few bad websites here's how. Open Chrome and go to Settings > Site Settings > Sound. You can use the big toggle at the top to kill all sound, or add specific sites to the list by hitting the + button to add an exception. You can also quickly add the site you're currently visiting to the mute list, if necessary.
15. Download Pages When You're Online
Last but not least, is a way to download a webpage once you're back online. This is especially helpful if you're traveling and have a choppy internet connection. We've all seen the "You are offline" failed to load notice, with the little Dinosaur icon on the screen. This is Google Chrome telling you that you don't have a stable internet connection and it can't load the page. Instead of constantly trying to reload a page and getting frustrated, let Chrome download the webpage once you have a stable connection.
If you try to load a webpage and you get the "You are offline" notice, just tap the blue "Download Page Later" button at the bottom of the screen. Now, Chrome will instantly and automatically download that specific webpage as soon as you have an internet connection. It's ready and waiting the next time you look for it.
Those are all pretty helpful, right? Take these 15 Google Chrome tips and tricks and browse the web like a pro on your mobile device. Or, feel free to share these cheats with friends and family. Drop us a comment below with any other features you find helpful.