Best Google Pixel 2 Fast Car Chargers
Recharge your Google Pixel 2 or Pixel 2 XL just as fast in the car as you do at home by getting a fast car charger. In this buying guide, we'll explain the benefits of getting a fast car charger for the Pixel 2 and share a list of the best options available.
Buying the right charger will make a big difference in terms of how fast your phone recharges. Most users don't know about this feature, and if they do, they don't think about it when buying a car charger. Don't worry though, we have you covered.
Read: 10 Neat Things You'll Love About the Pixel 2
Whether you're trying to fix bad Pixel 2 battery life or just want to recharge faster, this is a good place to start. If you buy a random cheap car charger it won't work, and most likely old chargers won't either. Instead, you'll want to choose one from a reputable brand. Some in our list are as cheap as $10, while others from Google cost a little more. Below we also explain what quick charging is why you want it.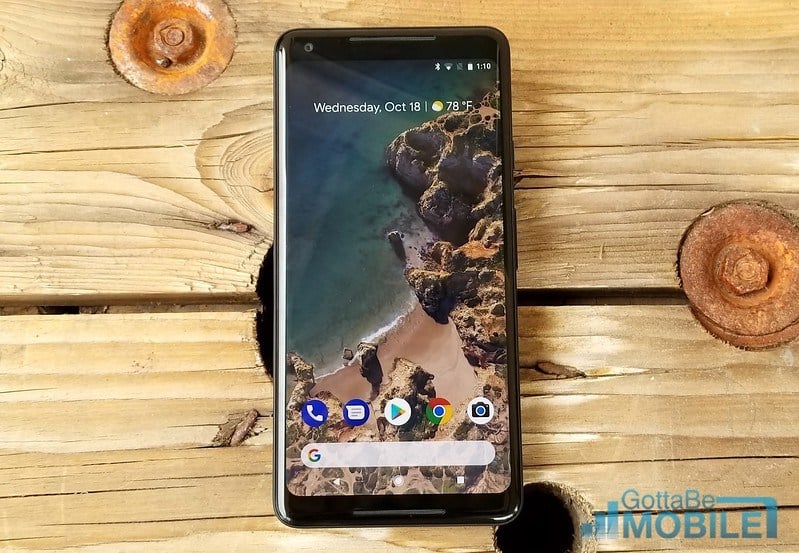 Google's Pixel 2 uses USB Power Delivery for charging, which is similar to the Quick Charge technology most manufacturers use. This allows the phone to accept very high charging levels, and recharge faster than ever before. In fact, Google promises about 7 hours of use after 15 minutes on the charger. Because the phone can go from 0-50% in just 15-20 minutes. Then, a full recharge only takes 80 minutes instead of 2-3 hours like older phones without this technology.
After the first 30 minutes or so the phone will slow down the charging a little bit, to preserve the life of the battery cells. It's still incredibly fast, and faster than any device without this technology built-in. All of this means is to get your phone full faster, you want one of these chargers. Whether that's at home, or in your car.
Most chargers these days use either Adaptive Fast Charging or Quick Charge 2.0 and 3.0 technology. Both of these work great with the Pixel 2, but for the best experience, we recommend one that's certified for USB Power Delivery. Our roundup below details a few of the best fast car chargers for the Google Pixel 2. One comes right from Google, and the others are reputable brands we know, use, and trust. While you're here, check out these 20 best Pixel 2 XL cases.
Official Belkin Fast Car Charger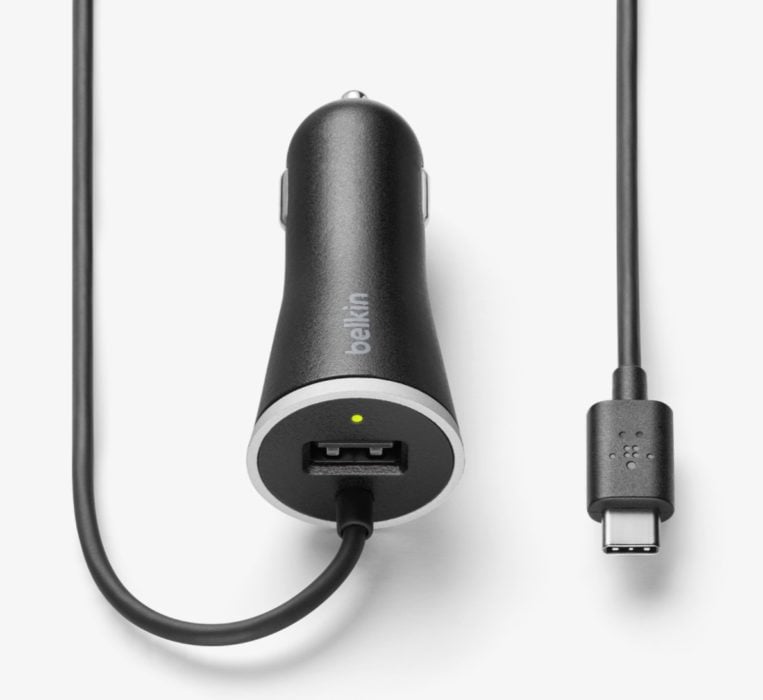 Google offers plenty of accessories on the Google Store, but not all of them are made by the company themselves. That's because a new "Made for Google" program launched earlier this year. Where Google certifies products and accessories for its smartphones.
The Belkin 15w USB Type-C dual-port car charger is available directly on the Google Store. This is the only car charger they recommend for the new Pixel 2 or Pixel 2 XL. It supports fast charging and will keep your phone safe.
Belkin's charger has one USB Type-C cable built-in, so you'll never lose your charging cable. Then, there's a second USB port so you can plug in any other cable and charge multiple devices at once.

As an Amazon Associate I earn from qualifying purchases.