Best Google Pixel 2 Fast Chargers
In this guide we'll explain the benefits of getting a fast charger for your Pixel 2 or Pixel 2 XL and share a list of the best options available. Some chargers are slow, while others are fast. Getting the right one will make a big difference in how fast the Pixel 2 recharges.
Like most new phones, the Pixel 2 and its wall plug feature a version of fast charging technology. This enables it to recharge faster than older cables and chargers, and do it safely.
Read: Pixel 2 Setup: First 10 Things to Do
Each buyer gets one USB Power Delivery fast charger and two USB Type-C cables in the box with the Pixel 2 XL. However, you'll probably want a few extra. There are multiple brands that offer "fast chargers" and we'll recommend a few great options below. Some cost as little as $9.99, while others from Google are more expensive but guarantee a safe and fast recharge.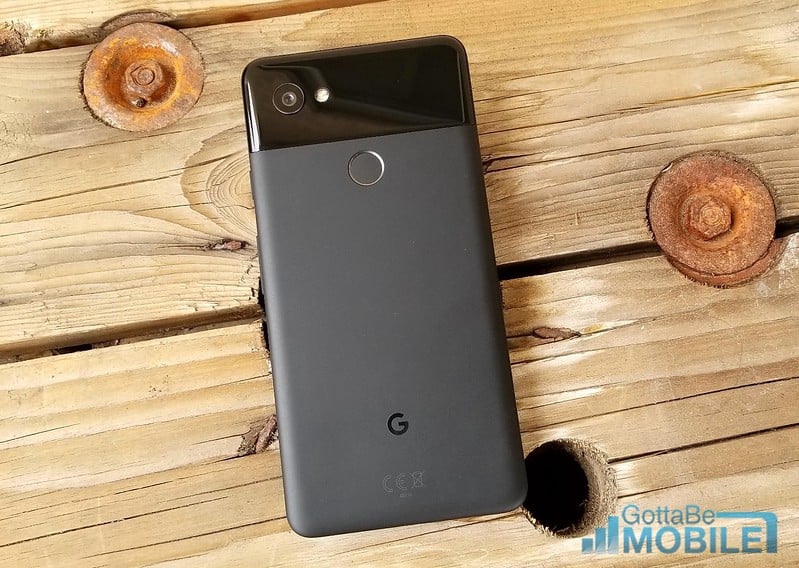 How Quick Charge (Fast Charging) Technology Works
A technology called "Qualcomm Quick Charge" was announced a few years ago, and allows smartphones to recharge faster than ever before. Instead of taking 2-3 hours to recharge, it only takes about 80-100 minutes. Not to mention the Pixel 2 can go from 0-50% in just 15-20 minutes.
When the battery is below 10%, it charges at an incredibly fast rate and gets nearly 50% battery capacity in about 20 minutes. Fast charging will slow to safer levels after 50% capacity to preserve the life of the battery cells. Yes, it still charges fast, just not as fast as at the beginning. This is basically to prevent battery degradation.
Below is a preview of Quick Charging on an older Motorola Phone. And while Google uses USB Power Delivery to charge the Pixel 2 and 2 XL, the speeds are very similar.
See the difference? The device with Quick Charging gets to 50% in the same amount of time it takes others to reach 20% or so. How do you take advantage of this helpful technology? Get a charger certified for "Power Delivery" or Quick Charge 2.0 and 3.0.
Best Fast Chargers for the Google Pixel 2 and Pixel 2 XL
Don't use old chargers from a few years ago, or something that was $3.99 at a gas station. Those don't offer fast speeds or safe charging levels. Instead, get one with Power Delivery. You'll pay a little more, but it ensures the device is charging how it should. You know the Pixel 2 is charging fast when you see a "rapid charging" notification on the bottom of the screen during the recharge process. If you see that, the charger is compatible with this newer technology.
Now that you know how fast and convenient this feature is you'll likely want one for every room of the house. There's only one in the box, so buy a few more for your bedroom, the office, or at work. In closing, these are the best fast chargers for the Pixel 2. And while you're here, consider one of these Pixel 2 XL cases.
Google 18w USB Type-C Power Delivery Charger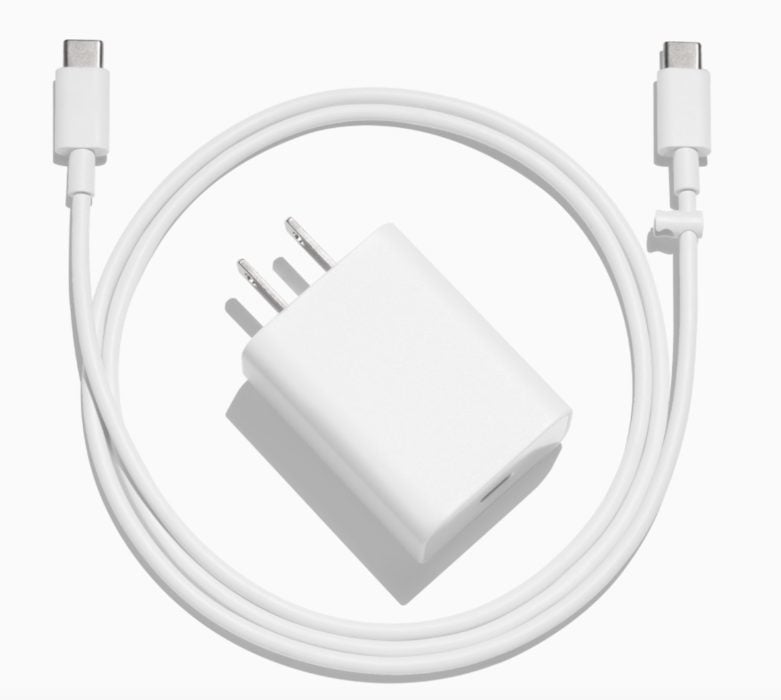 Your first and best bet is to get an official charger directly from Google. This is the most expensive option, but it guarantees you'll get the right charge for your Pixel.
Google offers a 18w fast charging brick that comes with an extra USB Type-C charging cable. This is the same charger that comes in the box with each phone. Promising to deliver around 7 hours of phone use after just 15 minutes on the charger.
There is one small problem with this charger. It doesn't have a standard USB port on the wall plug, so only Type-C to Type-C cables work with it. So if you have any extra regular USB to USB Type-C cables laying around, they won't work with this charger.