Best Google Pixel and Pixel XL Deals
The Google Pixel and Pixel XL have been available for a few months, but are still sold out almost everywhere. Both are premium flagship phones with tons of impressive features. They're also pretty expensive. Which is causing buyers to shop around for deals. Below is our continuously updated list of the best Google Pixel deals available, where to buy it and other details.
Google's Pixel has a lot to offer. From beautiful screens and one of the best cameras, to the latest Android 7.1.1 Nougat software. Users can buy one today from the Google Play Store, Verizon or even Best Buy. If so, make sure to take advantage of the deals we've found. The XL is hard to find in stock, so we cover that as well.
Read: Google Pixel XL Review: A New Type of Android
Take a peek at our review above, then read on for more details. The smaller 5-inch Google Pixel starts at $649. Then the bigger 5.5-inch Pixel XL is $769. Pricing that matches some of the high-end competition like Apple. It's not the low prices many are accustomed to. As a result buyers are looking for deals or discounts. That's exactly what we have for you below.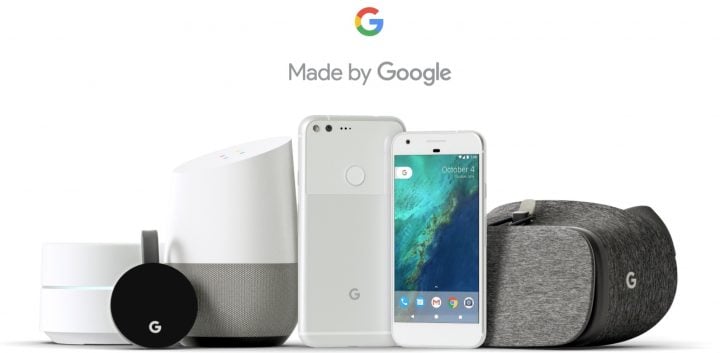 Google's new phones bring a lot to the table. Taking everything users loved about Nexus phones then refined into an improved experience. From a premium all-metal design, the latest and greatest hardware and more. Pixel is the first phone to run a Snapdragon 821 processor for improved performance. They have plenty of RAM and up to 128GB of storage. Google even claims it has the best smartphone camera on the planet. That's a bold claim. Not to mention smart features like the Google Assistant.
One thing to consider is these phones are still fairly new, so discounts are hard to come by. There are deals to be found though. We can expect more Pixel deals later in 2017 as the competition release new phones. As of right now, below are the deals you should be aware of, including stock updates from the Google Store.
Google Store
We wish we had news regarding a $50 or $100 off deal from Google themselves, but these are selling very well so that isn't happening. Additionally, the bigger Pixel XL is still sold out everywhere. In fact, it hasn't been available on the Google Store since November. The company obviously needs more stock. For now, the smaller model is the only choice.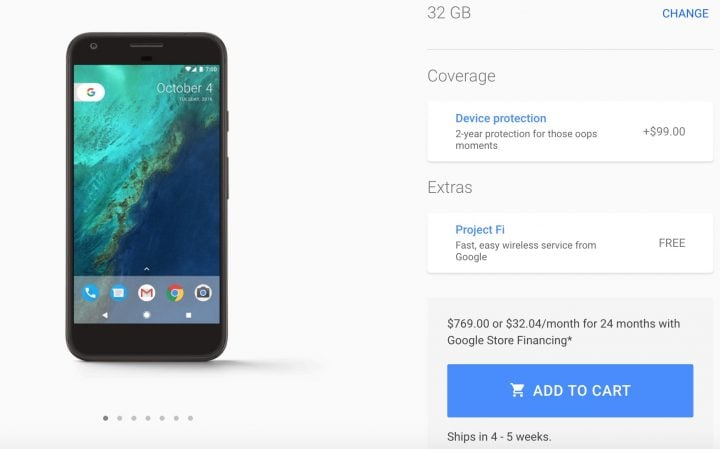 There are occasional moments where Google's store will have a few of the XL, but they go quick. Even then, shipping is 4-5 weeks out. One reader even said his shipment is expected to go out in March. That's a long wait.
T-Mobile Pixel Deal
Google's Pixel is unlocked and has support for every major carrier in the United States and around the globe. Meaning one bought from the Google Store will work on AT&T, T-Mobile, Verizon, Sprint, MetroPCS and regions around the globe. Even the Verizon model works with any and ALL carriers.
It's being advertised as exclusively on Verizon, but that's simply not true. Everyone needs to be aware of that. In fact, in early November T-Mobile confirmed the Pixel works everywhere, including their network. To convince buyers to switch they'll pay for half of the phone. It's called Free Your Pixel.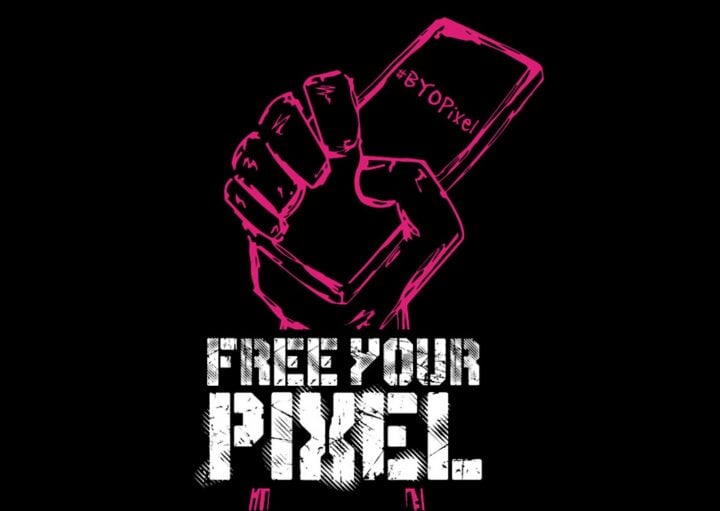 Buy a Google Pixel anywhere that it's available and bring it to T-Mobile. The popular carrier will pay for half of it. Up to $325 to be exact. Savings won't be 50% on the Pixel XL, as it retails for $769, but you get the drift.
Whether you're already with T-Mobile or use another carrier simply bring a Pixel to a nearby store. Then join a new T-Mobile One plan and get half off Google's greatest phone. This is one of the best deals around, and will be for the foreseeable future.
Best Buy Google Pixel Deal
The biggest deal we've seen so far comes from Best Buy, which was sort of expected. They typically offer big incentives to get users in their stores rather than going to carriers.
Best Buy gave those who ordered the new Google Pixel or XL a $100 gift card and $50 off a printer or some cloud storage. As long as it gets activated on Verizon Wireless, and not another carrier. If you buy one from Best Buy, they're offering 6 or even 18-month zero financing options. Which is better than spending $700 outright.
That $100 can go towards cases, covers, screen protectors, accessories and more. Best Buy was giving out a free Chromecast, but that deal has since expired. As of January Best Buy is still giving out the $100, so take advantage of it.
The bigger XL occasionally appears in stock at local stores, which is likely a buyers best chance to get one.
Verizon Pixel Deal
Considering the only carrier in the United States that offers Google's new phone is Verizon, they are the only one with deals. Aside from T-Mobile's incentive. Still, they have a few options to keep customers around.
Verizon's buy one get one free deal is over, but they are still giving a discount to those who trade in an eligible smartphone for the Pixel. Sadly that's now the only deal available from Big Red.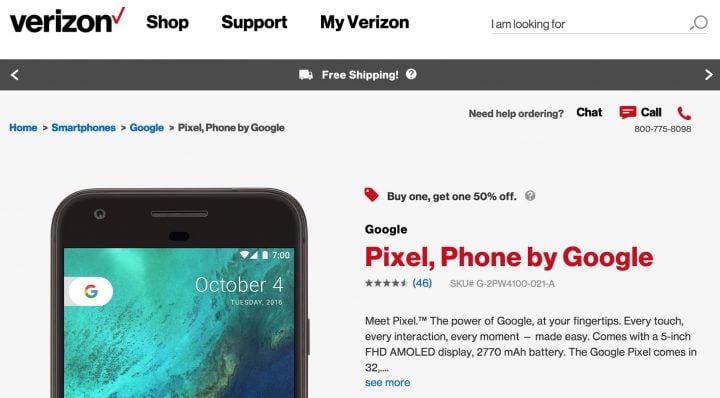 Those who buy the Google Pixel or XL from Verizon Wireless will also get a free Google Daydream View VR headset. That is a $79 value, and essentially matches Samsung's free Gear VR deal with the Galaxy S7. This may not still be an option, as it varies by store. So ask before buying and see if you can get one for free.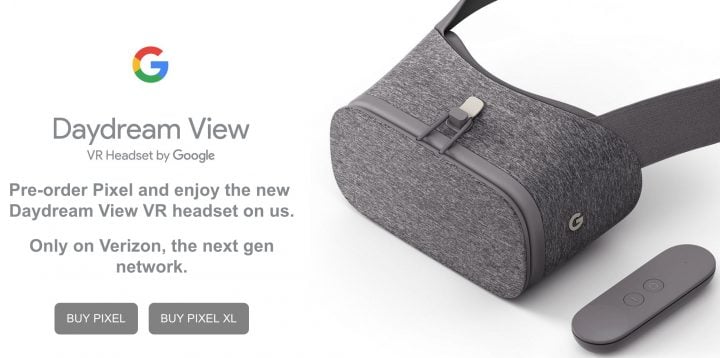 It's worth noting Google's own Daydream VR has a remote control, a better design, and could potentially be a better virtual reality experience for some. It also works seamlessly with Google's new phone. So this is a great opportunity to try both without spending the extra $80.
More details on the free Daydream View and how to redeem it can be found here. If retail stores won't give you a free one, the View VR headset is currently on sale for just $49. That's $30 off.
Carphone Warehouse
Those outside the United States looking to grab a Google Pixel or XL should consider Carphone Warehouse. Buying the phone in contract with monthly payments has a big discount, and both are £50 off.
Other Options
Once we see new deals, discounts or savings we'll be sure to update this post with additional information and links. Buying it direct from Google also awards users a free DayDream View VR headset.
Read: 14 Exciting Official Pixel & Pixel XL Accessories
Another option for potential buyers is to simply use Google's financing option. A 24-month cheap payment plan. Spending $769 for the Pixel XL is a lot of money, and spending over $900 after tax for the 128GB is a big price to pay. As a result Google is offering financing options starting at $27 a month.
We'll continue to monitor for new and exciting deals or discounts, and update as more become available. Stay tuned for more savings throughout 2017.
10 Best Google Pixel Screen Protectors
InvisibleShield Glass for Pixel XL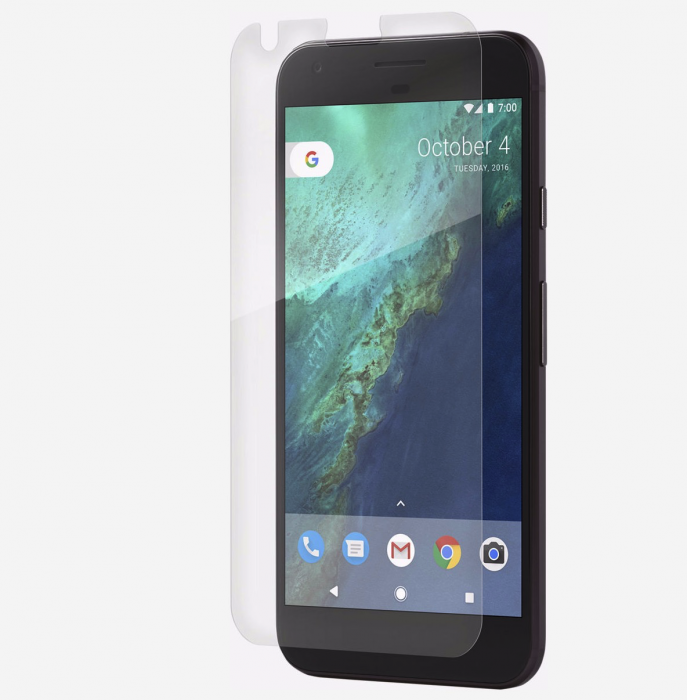 Zagg is a pioneer when it comes to screen protectors. Being one of the first years ago to offer durable and safe protection for our phones. And they continue to do so in 2016. This is an InvisibleShield Glass screen protector made of hardened, re-inforced and strengthened glass just like what comes on the phone. From the company behind Zagg.
It's extremely resistant to scratches and damage just like the stock Gorilla Glass on the Pizel, and will act as a second layer of protection. If for whatever reason it gets a scratch, chip or crack, remove it and the phone is as good as new. Zagg is one of a few brands we always turn to for screen protection.
Reviews suggest it doesn't cover the entire screen, which is by design as the glass has a slight curve on the edges. This is to prevent the "halo" effect many see on iPhones. It also makes the screen protector case friendly so it doesn't get pulled up and wasted. Keep that in mind before ordering.