How to Find the Pixel or Pixel XL In Stock
This is how to find the Google Pixel in stock online or in a local store. With this guide, you can find a Pixel XL in stock or the 128GB Pixel without waiting forever for your new phone.
Months after the release it is hard to find the Google Pixel in stock in a store and it's practically impossible to find a Pixel XL in stock online or in the store — but not all hope is lost.
Read: Save 20% on the Pixel Today
Here are the places you need to check to find a Pixel or Pixel XL in stock online or in a local store. You can also sign up for alerts so that you get notified as soon as there is a Pixel you can buy or when the Pixel XL is back in stock for more than 5 seconds.
We've used these tips and tricks to find the DJI Mavic in stock, the Nintendo Switch in stock and to find many other major devices in stock without waiting or paying huge premiums on eBay or Craigslist.
How to Find the Pixel or Pixel XL in Stock
The best place to find the Google Pixel in stock is to go directly to a retail website since there is a good chance that you can find a black Pixel with 32GB of storage in a store near you.
If you are looking for the Pixel XL in stock or a 128GB Pixel in stock — you need to call in the secret weapon.
NowInStock tracks when you can find the Pixel XL in stock at the Google Store. On this site, you can sign up for alerts to get a notification as soon as one is in stock. This does happen. In the last 48-hours, the Pixel XL was in stock for pre-order at multiple times.
You may still need to wait for the Pixel XL, but this is the best option to get an alert when there is a chance to buy it.
As of today, we see the Pixel XL in Really Blue with 32GB of storage shipping in 4-5 weeks from Google as the only option.
There are two other options, but keep in mind that you will need to manually check these websites.
Best Buy and Verizon both allow you to search for local stock and to see when items will ship. After speaking with Verizon employees we know that it is still very hard to find a Pixel XL in stock at Verizon stores, but you can check stores nearby.
Go to the Google Pixel page or the Pixel XL page on Verizon to see when the device will ship to you. On either page click on Check in-store availability. Enter your zip code and choose to search within 50 miles to get the best range. If a Pixel or Pixel XL is in stock you can order it online and it will hold for pickup.
On Best Buy the Pixel XL is completely sold out at this time. You can check it often, but you may want to look at the product listing page to see your options. This may be the best way to find one, but it is, unfortunately, the most manual method.
One other thing that you can try is to talk to a salesperson at your local store. Although not official, sometimes a salesperson will let you know when a hard to find phone comes in stock. If you want all of your bases covered, this is worth trying.
20 Best Google Pixel Cases to Protect Your Phone
Google Clear Case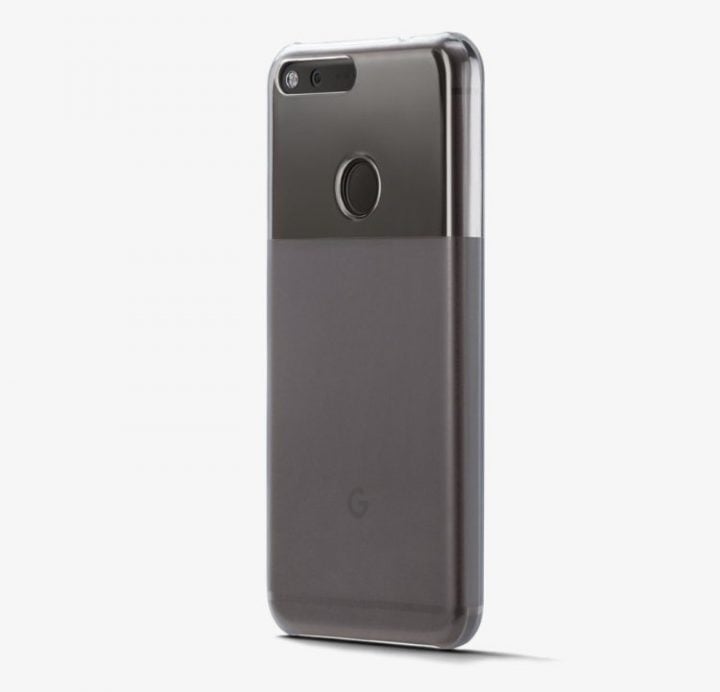 Getting a case from the phone maker themselves is often the best route to take. Google's clear cases show off the unique design, glass back, or that Really Blue Pixel model.
It looks like a standard cheap TPU case, but Google uses a hard durable polycarbonate plastic. There are precision cutouts for all of the ports, buttons, and sensors. This is a sleek and minimal way to protect the Pixel or XL. It's available now in the Google Store, but it's expensive.

As an Amazon Associate I earn from qualifying purchases.