10 Best Huawei Mate 10 Pro Screen Protectors
In this buying guide we'll explain why you need a screen protector for the Huawei Mate 10 Pro and share a list of the best screen protectors available. A good glass protector can keep your phone looking nice and new, and the screen scratch-free.
Because this phone has a big 6-inch display a screen protection is highly recommended. Huawei's phone is durable, but it's far from scratch-proof. Additionally, the new aspect ratio and bezel-free design are more prone to damage than traditional displays. That's why we recommend getting something durable and strong from our list.
Read: 10 Best Huawei Mate 10 Pro Cases & Covers
You can choose between a few different styles of Mate 10 Pro screen protectors. Some are cheap films while others are expensive reinforced and tempered glass. We've found some priced around $7, and others for $12-$16, which is cheaper than spending $200 to fix a broken screen. If you're looking to keep your Huawei Mate 10 Pro screen safe we have you covered.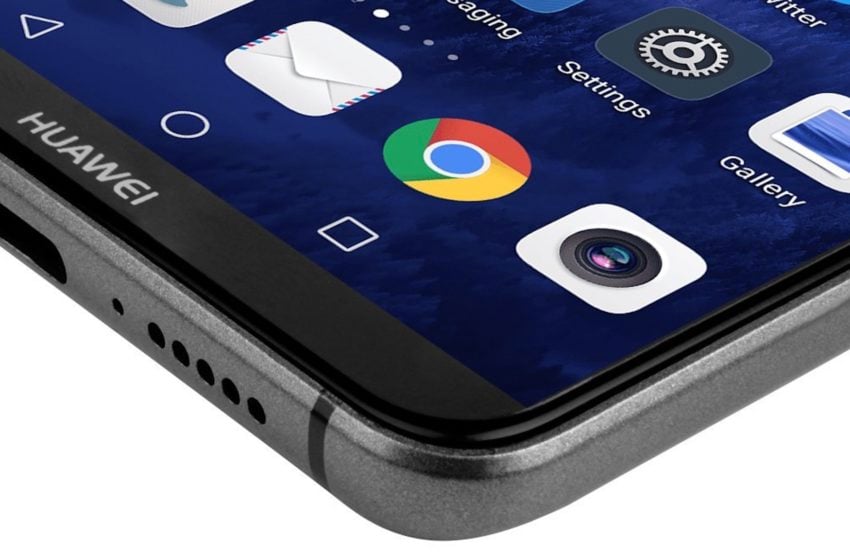 Before we start, we want to mention that some reviews complain the Mate 10 Pro screen protectors are too small. This is by design, to ensure a case still works and won't ruin your screen protector. This also prevents a halo around the screen where the protector doesn't curve with the glass.
We recommend investing in a screen protector to keep the big 6-inch screen safe. If you're not using a case a cheap $7 film is better than nothing. The more expensive models use reinforced and tempered glass. Tempered glass is both scratch and shatter-resistant. If you drop your phone, typically the screen protector breaks, not your screen.
Even if you buy a case, we still suggest getting a screen protector. They're just a smart decision. A case won't protect your phone in a purse, from a pocket full of keys, or against life's daily hazards. Even with one, screens still get damaged in a variety of ways. As a result, we've gathered a list of protectors from brands we know, use, and trust. Buy one from our roundup below. As more companies release protection we'll add them to this list.
Supershields Tempered Glass 2-Pack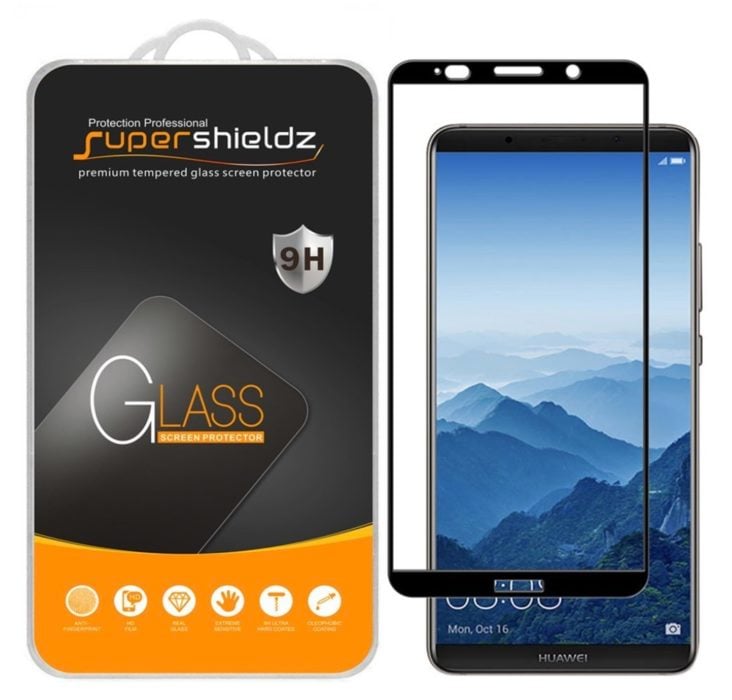 Our first Huawei Mate 10 Pro screen protector recommendation comes from SuperShields. A popular brand we know and trust. They're offering a durable tempered glass screen protector 2-Pack for one low price. That way if anything ever happens, you have an extra.
SuperShieldz option is a "full-screen" protector that covers the entire front of the phone, not just the screen. You can buy a color-matched screen protector that goes from the top to the bottom. This way there are no edges or anything, just 100% protection.
The company uses durable strengthened and hardened glass that meets all the latest standards. That means it's 99.9% clarity, 9H on the hardness scale, and won't interfere with touchscreen responsiveness or clarity. They also add an extra coating to prevent scratches or fingerprint built-up. Get one today and keep your phone safe.

As an Amazon Associate I earn from qualifying purchases.