Best Huawei Mate 20 Pro Screen Protectors
These are the best Huawei Mate 20 Pro screen protectors that will protect that big screen and keep it looking new. With an even bigger 6.4-inch bezel-free display, you'll absolutely want a case and screen protector.
There are two main styles of protection to choose from. One is a thin film, while the other is slightly more expensive but very durable glass. Similar to the glass that's already on the Mate 20 screen itself.
We've found tough Huawei Mate 20 Pro screen protection for as low as $7.85, which is cheaper than spending $200 to replace a broken screen. Tempered glass coverage from reputable brands may cost a few more dollars but is worth the extra protection.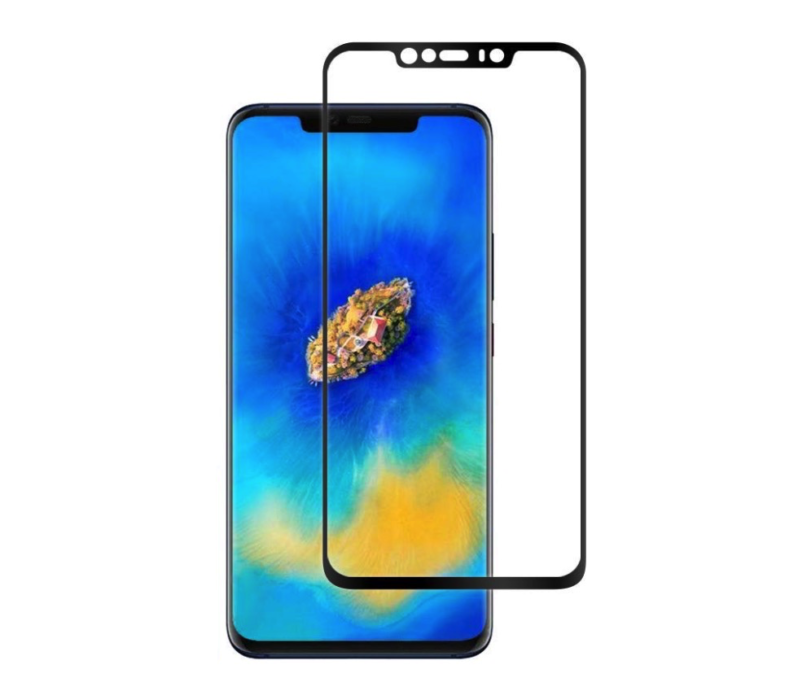 Huawei's Mate 20 Pro is a fancy phone with tons of neat features. From a sleek design, tons of cameras, to a huge screen with slightly curved edges. Yes, the glass is curved, so some screen protectors won't fit perfectly. Just keep that in mind.
Still, we recommend all owners grab a Mate 20 Pro screen protector simply to keep the phone safe from life's daily hazards. Whether that's a cheap 3-pack of film or a strong piece of glass. Even a film is better than nothing, especially if you don't plan on using a case. For about the same price you can get chemically hardened and strengthened glass, which is what we recommend.
Basically, tempered glass screen protectors are your best bet. They offer the most protection, scratch-resistance, and they're fairly affordable. And if the glass doesn't fit the curve on the phone, try a film instead.
Just remember, a case won't protect your phone in a purse or pocket full of keys, and accidents can and will happen. If you want to keep your Huawei Mate 20 Pro and its notch in great shape, get a protector from our selection below.
AOLANDER 3D Tempered Glass for Mate 20 Pro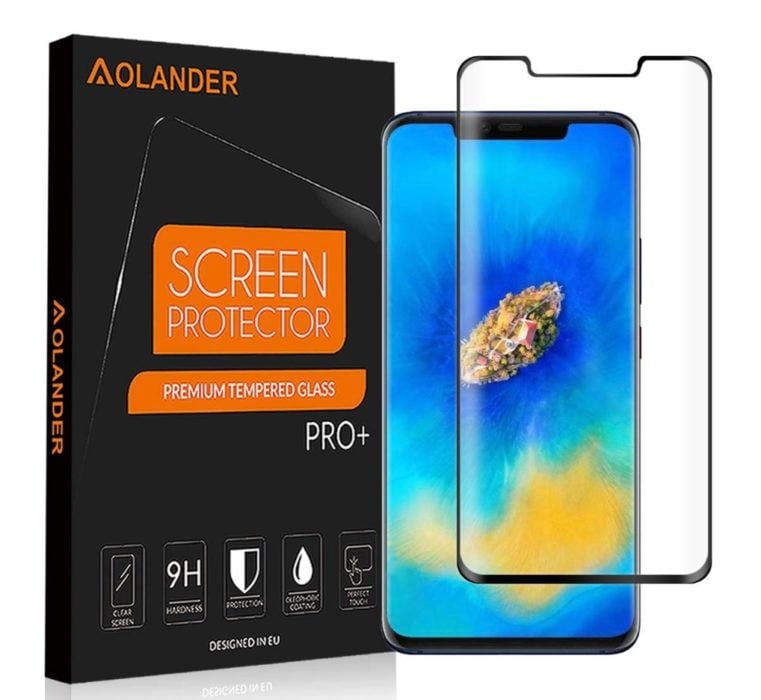 Our first recommendation is the AOLANDER 3D Tempered Glass. This company makes great screen protector for a slew of phones, and it's what I have on my Pixel 3 and Galaxy S9+.
AOLANDER's glass is only 0.33mm thin so you'll barely notice it on your phone. Then, it meets all 9H hardness ratings, which means keys and coins shouldn't scratch it. If it cracks or breaks for any reason, your phone will be safe underneath. This is a great Huawei Mate 20 Pro screen protector with a minimal amount of color-matched bezel around the glass itself. That way it blends into the phone and won't be visible around the notch.

As an Amazon Associate I earn from qualifying purchases.