Best iOS 10 Cydia Tweaks: The Ultimate Collection for iOS 10, 10.1 & 10.2
Best iOS 10 Cydia Tweaks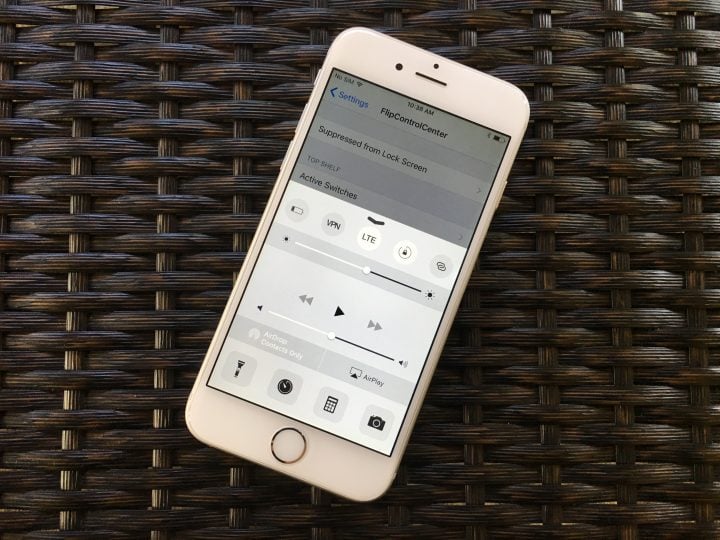 Flex 2
Flex 2 is essentially a jailbreak tweak that allows you to create or download other jailbreak tweaks, so it's kind of a bonus jailbreak tweak of sorts.
Flex 2 allows you to dig deep into an app's code and change things around. From there, you can save the changes and give it a name, turning it into a jailbreak tweak that you can then share with other Flex 2 users within the jailbreak tweak.
FlipControlCenter
One of the greatest jailbreak tweaks for Control Center is FlipControlCenter, which lets you change around the toggle buttons and even add more into the mix for a fully customizable Control Center on your iPhone.
F.lux
Perhaps one of the most popular jailbreak tweaks of all time, F.lux is a unique one that actually addresses a health concern.
F.lux essentially changes the color temperature of your screen to a warmer tone in order to get rid of that nasty blue hue that screens emit, which can cause eye strain and mess up your natural sleep schedule.
Folder Enhancer
If you're looking for an all-in-one tweak for folders, then Folder Enhancer is the one to get. There are a lot of cool things you can do with it, like automatically close out of the folder when you launch an app, as well as change how many apps appear in one folder page.
Forcy
One tweak that gives older iPhones 3D Touch capabilities is Forcy. There are a couple of other similar tweaks, like RevealMenu, but Forcy seems to be the best one. It comes with 3D Touch's Quick Actions, Peek, and Pop.