Best iOS 10 Cydia Tweaks: The Ultimate Collection for iOS 10, 10.1 & 10.2
Best iOS 10 Cydia Tweaks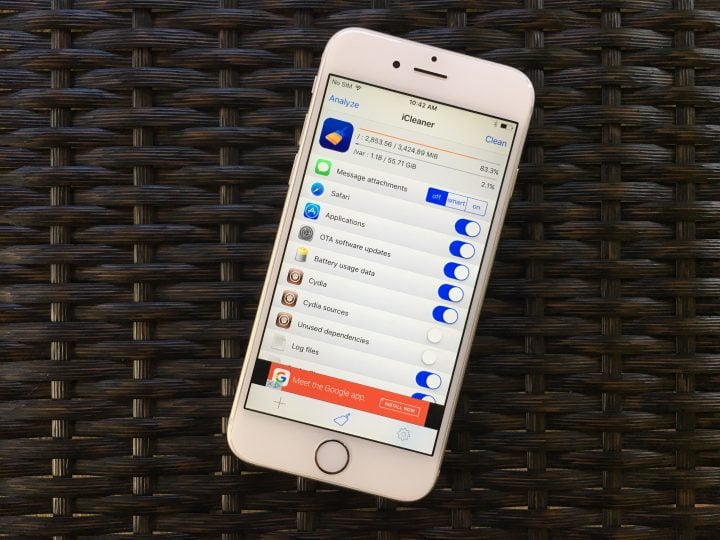 HapticPro
One nice feature of Android is the haptic vibrations with every key tap or button press, and if you want that same feature on the iPhone, HapticPro gives you just that.
iCleaner
Want to clean out all of the junk on your iPhone? iCleaner is a jailbreak app that deletes all of the unused temporary files and cache files that build up over time from app that you've installed and even from apps that you probably deleted a while ago.
InstantTouchID
To unlock your iPhone, you have to first push on the home button and then rest your finger on the Touch ID sensor. However, InstantTouchID is a jailbreak tweak that allows you to simply just rest your finger on the Touch ID sensor to unlock your phone. No need to even wake up your iPhone first.
Jailbreak Protector
Before you use some of the iOS 10 jailbreak apps and Cydia tweaks, you may need to install the tsProtector 8+. This can hide your jailbreak so that you can use Pokémon Go and other apps that prevent users with a jailbroken iPhone from running them. Unfortunately, tsProtector is not compatible with iOS 10 yet.
LocationFaker
Whether you're wanting to keep your location private or want to bypass location restrictions in some apps, LocationFaker is an easy-to-use jailbreak app that allows you to change your iPhone's location to anywhere in the world in a matter of seconds. This is even more popular thanks to Pokémon Go cheats that let you catch almost anywhere.

As an Amazon Associate I earn from qualifying purchases.