Best iOS 10 Cydia Tweaks: The Ultimate Collection for iOS 10, 10.1 & 10.2
Best iOS 10 Cydia Tweaks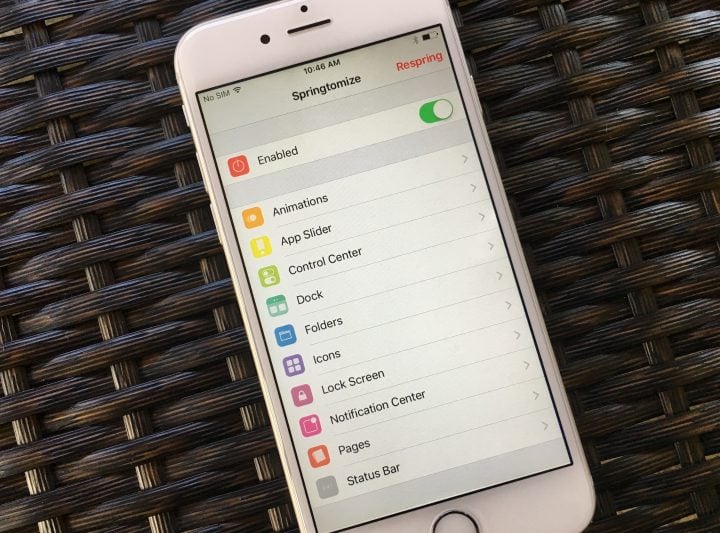 QuickShoot Pro
More often than not, a photo opportunity arises, but by the time you get out your iPhone and open up the Camera app, it's gone. QuickShoot Pro makes it a lot faster to access your camera by allowing you to set a shortcut to quickly snap a photo without ever opening up the Camera app.
Safe Alarm 2
The stock Clock app allows you to set alarms, but if you want to take things to a new level, Safe Alarm 2 gives you a lot more options like fade-in volume, advanced snooze features, and even auto-shutoff after a specific amount of time.
Springtomize 3
Perhaps one of the biggest jailbreak tweaks available, Springtomize allows you to customize nearly all aspects of iOS, including hiding icons, customizing folders, and speeding up animations. This is not compatible with iOS 10 yet.
SwipeSelection
Moving the cursor in a text box in iOS is super inconvenient. Apple has made it easier, but a tweak called SwipeSelection is the best way to go. You simply swipe across the keyboard to move the cursor to wherever you want.
SwitchService
On the iPhone, your device will automatically send as an iMessage if the recipient also has an iPhone, but with SwitchService, you can choose to send your text messages as an iMessage or a regular SMS.