Best iPhone 6s Accessories
iPhone 6s Cleaner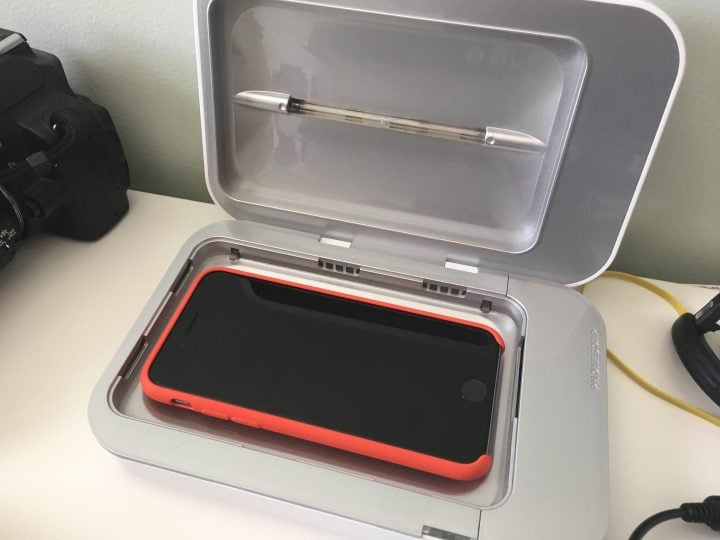 Just like any smartphone, the iPhone 6s is a breeding ground for germs that you and it come into contact with every day. If you are concerned about the germs on your iPhone, this is the most important iPhone 6s accessory you can buy.
Until we purchased the PhoneSoap iPhone cleaner my wife would rub her iPhone down with soap and even water. Now, she just drops it into a UV cleaner that kills the germs on her phone. A test from the Discovery Channel found it does kill germs on your iPhone fast efficiently using UV light.
The standard PhoneSoap cleaner fits the iPhone 6s with a small case, but we are upgrading to the PhoneSoap 2.0 so that she can fit her iPhone 6s in a Mophie case inside it.
$59.99 at PhoneSoap

This article may contain affiliate links. Click here for more details.