11 Best iPhone 6s Plus Cases
The iPhone 6s Plus is big and beautiful, and many users will want to put it into the best iPhone 6s Plus case they can find as soon as they take it out of the box. Here is a collection of our favorite iPhone 6s Plus cases.
The keys to finding the best iPhone 6s Plus cases really depend on what you need from a case and how you will use your iPhone 6s Plus on a daily basis. From a slim and minimal iPhone 6s Plus case that is barely there, but adds grip and scratch protection to a wireless charging iPhone 6s Plus case and options that offer a lot of protection we have you covered.
We've tested these iPhone 6s Plus cases and we know that these cases deliver the quality we need from a great iPhone case.
The great news is that you can use most iPhone 6 Plus cases with the iPhone 6s Plus, so you have a large selection of cases to choose from — many more than you would with a completely new design.
Apple's iPhone 6s Plus is just slightly thicker than the iPhone 6 Plus, so you may need to purchase the newest version of waterproof iPhone 6s Plus cases or iPhone 6s Plus Battery cases.
In order to help you buy the best iPhone 6s Plus case for your needs we've sorted through hundreds of case options to deliver just those that we think are worth buying. Here are the iPhone 6s Plus cases we will use and recommend to our family and friends.
Tech21 Evo Elite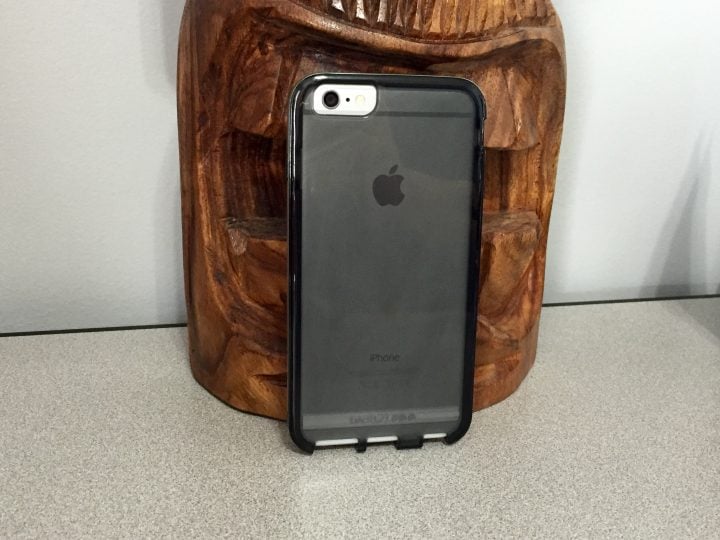 After using the Tech21 Evo Elite iPhone 6s Plus case for a month it is one of our favorites due to the nice style and the thin design. Add in the fact that the FlexShock material on the edges is capable of delivering more protection than you'd expect from a slim case and it's a clear winner.
A slim and light case is even more important with the larger iPhone 6s Plus, and Tech21 delivers on all counts with a great iPhone 6s Plus case option.
$49.95 at Apple