20 Best iPhone 7 Plus Cases
Olloclip iPhone 7 Case & Lenses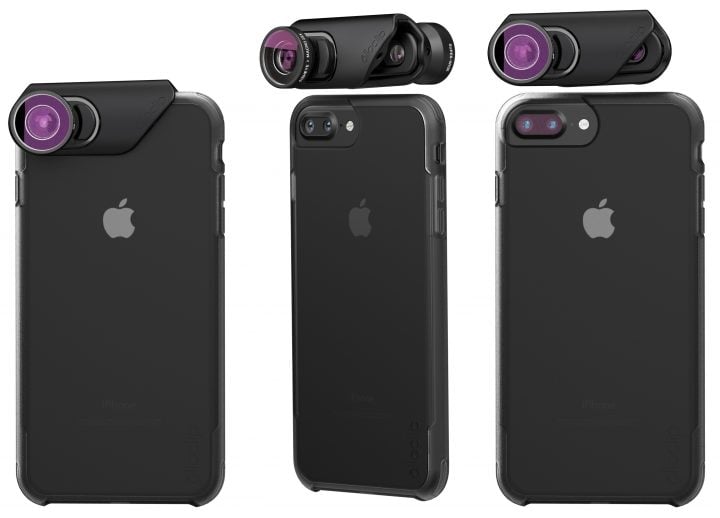 The Olloclip Ollo iPhone 7 Plus case protects your iPhone and allows you to connect the iPhone 7 Plus lenses that can add extra camera power to the iPhone 7 Plus.
You can use the Olloclip iPhone 7 Plus lenses without the case, but we like to protect the iPhone 7 Plus while taking photos, especially if we plan to get low to the ground or lean precariously over a railing.
Olloclip offers the Core Lens kit, Active Lens kit and Macro Pro lens kit. The prices range from $79.99 to $119.99 and include various lenses to let you take different photos and record video in new ways.
With the Core Lens kit you get a Fisheye, Super Wide and Macro 15X lenses. The Active Lens kit includes Telephoto 2X and Ultra Wide. The Macro Pro Lens kit includes Macro 7x, Macro 14x and Macro 21x.
$29.99 for the iPhone 7 Plus Ollo Case + the cost of Lenses at OlloClip