5 Best Quick Chargers for the LG G6
In this buying guide we'll explain why you'll want a quick charger for the LG G6 and suggest a few of the best quick chargers for your phone. A fast charger can fill up your battery much faster than traditional chargers, giving you more time to use your phone and less time waiting for it to recharge.
The LG G6 has a lot of neat features like the dual cameras on the back. However, one feature many don't know about or realize is that it supports quick charging. Using the included wall plug or the right charger mentioned below, it will charge faster than almost any phone you've ever owned.
Read: LG G6 Wireless Charging: What to Know
Quick Charge, Turbo Charging or Fast Charging are all names manufacturers use. It's the latest in battery charging technology. Mainly because the actual size of batteries isn't getting any bigger, so technology makes them charge faster instead. For just a few dollars you can enjoy a better experience with the LG G6.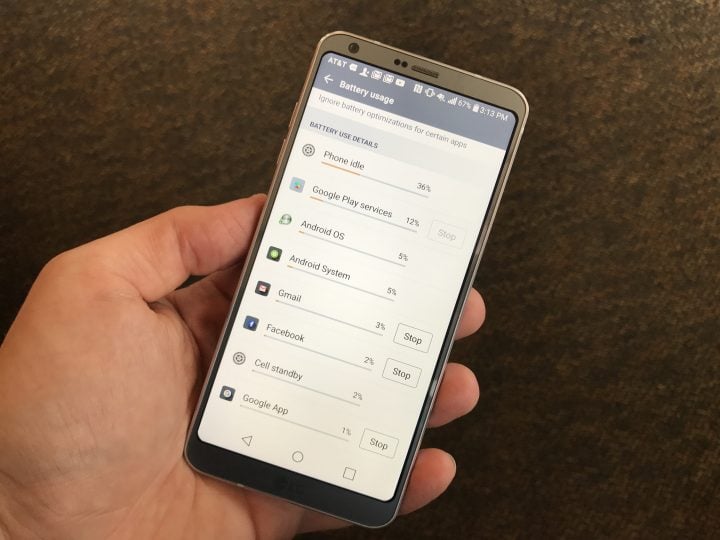 Quick Charging allowing the battery in your LG G6 to turbo charge at an extremely quick pace when it's nearly depleted. Going from 0-80% in roughly 35 minutes. Which is crazy fast. Then the remaining 20% trickle charges at a slow rate to preserve the life of your battery.
Thanks to LG using the Snapdragon 821 processor and a technology called Quick Charge 3.0, we don't have to wait 2+ hours to get a full battery. The only problem is you actually need a Quick Charge 3.0 certified wall charger to get those speeds.
Read: 6 Best LG G6 Screen Protectors
Luckily the charger that comes in the box with the LG G6 supports fast charging, but most owners are going to want a few extras. One for your bedroom or home office, work, and even a Quick Charge certified car charger. All of these will give you an optimal experience. Rather than waiting two hours for a full battery.
With the LG G5 last year the phone had this ability, but many models didn't have a fast charger in the box. This year though, LG fixed that mistake and gives every owner their first fast charger. As a result, the phone charges up to 40% faster than older devices or the G5.
That all sounds great right? Having the LG G6 go from zero to 80% battery after a quick 30-minute drive home or while you get ready for a night out. If so, buy one of the multiple Quick Charge certified LG G6 chargers we've detailed below. As a reminder, if it isn't "Quick Charge 3.0" certified, it may not offer the fastest speeds possible. So, make sure you choose one from our list.
Anker 18w Quick Wall Charger
One of our favorite accessory makers has a great choice as a second fast charger for the G6. It has a high 18w output and is Qualcomm Quick Charge 3.0 certified. Many manufacturers are offering QC3.0 accessories now, and they're backward compatible with QC 2.0 phones from last year.
The Anker 18w Quick Charge 3.0 certified charger will power up your device up to 75% faster than typical chargers. It works great with the LG G6 and comes with a durable micro-USB cable too. Keep in mind, the LG G6 uses a new USB Type-C cable, not old micro-USB cords. It comes in Black or White and has a fold-away prong design. Perfect for those on the go. You will need extra USB Type-C cords though.
Buy it Now for $25.99 from Amazon
While you're at it, get the Anker Quick Charge 3.0 Car charger for the same great speeds while in your car. It's only $10

As an Amazon Associate I earn from qualifying purchases.