LG G6 Wireless Charging: What to Know
Now that the stunning new LG G6 is available around the globe users are enjoying all it has to offer. It's loaded with a big new screen, premium design and two cameras on the back. Those in the United States though, have one more feature that many don't know about. The LG G6 features wireless charging, and here's what you need to know about it.
Those who opt to buy an LG G6 in the United States can enjoy a feature called wireless charging. Enabling owners to drop it on a dock or pad and charge without any wires. It's a convenient feature that many love. However, this does come with some caveats and restrictions.
Read: 15 Best LG G6 Cases
Wireless charging is nothing new, but there are some things to consider. The LG G6 charging method is different from recent Samsung devices. Which is something owners need to keep in mind. With that said, below is everything you need to know about this phones hidden feature.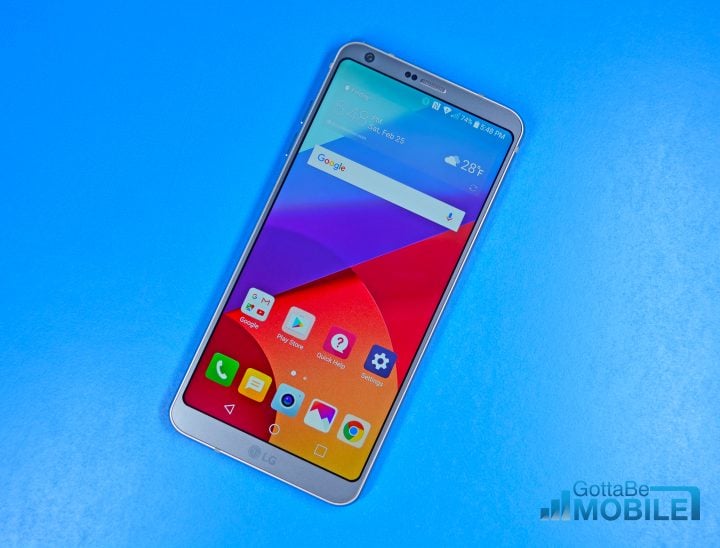 For whatever reason LG chose to offer three different variations of the LG G6 based on location. The US model has wireless charging like the Galaxy S7 or Galaxy S8. In Korea buyers get a Quad DAC for improved sound. Some models in other areas come with 64GB of storage instead of 32GB. The company claims this was to best cater to each individual market.
The LG G6 offers all-day battery life and USB Type-C for fast recharging speeds. However, one of our favorite features is wireless charging. Sadly though, from everything we've seen so far this is just regular "wireless charging". Not the fast wireless charging speeds we've seen from Samsung over the past few years.
LG G6 Wireless Charging: What to Know
First things first, there are two different types of wireless charging. If you buy the wrong charging pad or your car doesn't support the right type, it won't work on the LG G6. There is Qi Wireless Charging, and the PMA Wireless Charging Standard. The G6 will only work with Qi wireless charging devices. Meaning most of those pads at Starbucks, a hotel, or in some vehicles likely won't work. Most of those are PMA.
This is unfortunate but at the same time all of the most popular and wallet-friendly wireless chargers on Amazon are Qi. Meaning they'll work just fine with the G6. As a comparison, Samsung devices work with both types, and charges faster.
Read: 6 Best LG G6 Screen Protectors
At the end of the day all you need to know is the LG G6 supports wireless charging. It does it at regular speeds that is slightly slower than Samsung fast wireless charging pads, and only works with Qi Wireless Chargers and accessories. Which most are.
How it Works
Instead of plugging in your phone owners can quickly lay it on a wireless charging pad. Once the two surfaces touch it instantly starts charging. It isn't magic though, the pad is still using a USB cable for power and to deliver the charge. So there's a wire, it just doesn't connect to your phone.
Read: How to Unlock the LG G6
Drop it on the wireless charging pad and it recharges, then grab it and go with a full battery. Wireless charging is slower than a regular cable to the wall though. And may take well over 2+ hours for a full charge. As a comparison, the fast charging USB Type-C cable and wall plug will charge the phone in around one hour and 30 minutes, or less.
Other Details & What to Buy
In closing all you need to know is wireless charging is safe, simple and easy. Drop it on the pad and you're all set. Just make sure it's aligned right and that charging actually begins. They're really helpful in the car, and some companies make wireless charging docks that connect to air vents.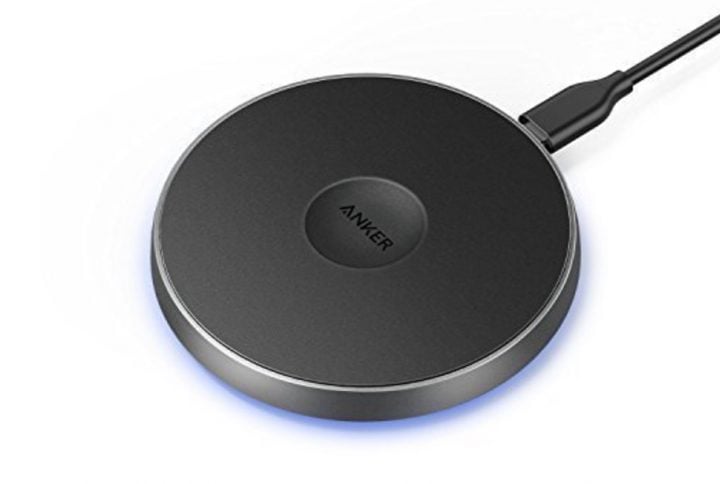 Over the years LG has released a few phones with wireless charging capabilities. As a result they do offer a Qi-compatible wireless charging pad. However it's a few years old and isn't made for the G6 specifically, but should work fine. Another option is the original Samsung pad. Even the popular brand Anker has a USB Type-C wireless charging pad. Meaning you can use the cable to charge the G6 if needed. Another choice is this wireless pad and USB hub with 8 ports total. It does a little of everything.
When it comes to recharging our smartphones everyone wants the fastest way possible. The LG G6 has a new USB Type-C port that's reversible and plugs in both ways, making it easier than ever to plug in and recharge. Getting wireless charging is just a nice bonus that many will enjoy. Especially now that the battery is no longer removable. Get a wireless charger today and enjoy all this phone has to offer.

As an Amazon Associate I earn from qualifying purchases.