Best Madden 19 Deals: Save Big Today
Here are the best Madden 19 deals you can find. With these deals you can buy Madden 19 for under $20 on release day, or you can save at least $10 without jumping through any hoops.
The Madden 19 release date is August 10th, but you can play early if you buy the special Hall of Fame Edition. You can also play Madden 19 early with Origin Access or EA Access. 
You need to pre-order Madden 19 to get the best deals. If you skip these deals, don't expect any major discounts until November near Black Friday.
Best Madden 19 Deals
The best Madden 19 deals require you to be a member of Gamers Club Unlocked or Amazon Prime. You can still save without being a member of any subscription service, but not as much.
$16 Madden 19 Deal
The best Madden 19 deal is at Best Buy. If you are a Gamers Club Unlocked member, you pre-order Madden 19 and you trade in Madden 18, you can pay $16 for Madden 19.
This deal also works on the Madden 19 Hall of Fame Edition and without being a Gamers Club Unlocked Member. Basically, if you can trade in Madden 18, you can save about $20 on Madden 19 and then get a $10 reward certificate to use on another game.
20% off Madden 19 Deals
Amazon and Best Buy offer 20% off Madden 19 on disk if you pre-order. On Amazon you need to be an Amazon Prime member. You can use this link to get a free 30 day trial and save at Amazon. At Best Buy you need to be a Gamers Club Unlocked member. You cannot sign up for Gamers Club Unlocked anymore, but if you have a subscription it is valid until the term ends.
The $10 Reward Certificate at Best Buy is available to anyone who pre-orders Madden 19. You don't need to be a part of any special program. The only catch is that this is good on a future purchase, not an instant discount.
Other Madden 19 Deals
You can find other Madden 19 deals out there that take around $10 off the game.
Newegg sells Madden 19 for $49.99, which is a $10 discount on the base game.
Target Madden 19 x Doritos deals net you a $15 gift card when you buy Madden 19 with one 9.25-11.5oz bag of doritos. This works for the standard and the Hall of Fame Edition.
3 Reasons to Buy Madden 19 Now & 2 Reasons to Wait
Buy if You Love Madden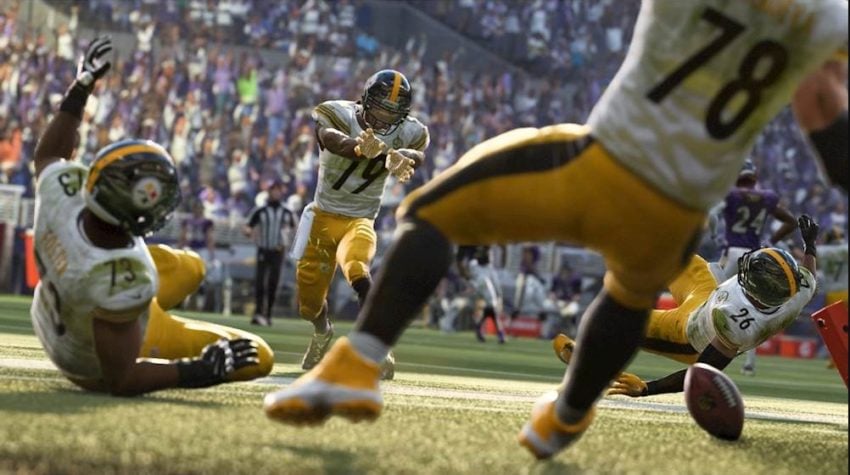 If you play Madden games all year long, grinding through Ultimate Team Challenges, playing your friends online and working through Connected Franchise Mode and squeezing every dollar you paid out of the game -- by Madden 19 now and get started.
The new Madden 19 features include new Ultimate Team modes, new MUT Squads against the computer, Connected Franchise upgrades and graphical changes. Also new this year is Real Player Motion which will upgrade your running abilities and allow you to get more done on the ground.
While some game companies are completely changing things around EA isn't messing with the proven formula of Madden dramatically this year -- they made the right changes and it's a winner.

As an Amazon Associate I earn from qualifying purchases.