10 Best New Features Coming to the Google Assistant (2019)
The Google Assistant on phones and all of your smart home devices is about to get smarter, faster, and more useful. While the Google Assistant is already pretty great, the company just announced a slew of neat new things at its annual developer event, Google I/O.
In fact, the Assistant had a lot to say and show us this year, more than just answering questions or making phone calls for you. So, here's a quick rundown of everything new coming to the Google Assistant, and the 10 best new features to look forward to in 2019.
Best New Features Coming to the Google Assistant
On-Device AI Making the Assistant 10x Faster
Google Duplex for the Web
Just say "Stop"
Google Assistant Driving Mode
Assignable Reminders
Picks For You
Personal References
"Just Google It" with better How-Tos
Google Assistant in Waze
Assistant Android Apps Control
Google revealed a slew of exciting new features coming to the Google Assistant, Android, voice controls, machine learning, translation and more. The Google Lens for example, can now translate and read almost anything in the real world.
A Faster Google Assistant (10x Faster)
Perhaps the biggest and most exciting announcement by Google is that the Assistant is about to get even faster. And while Google's Assistant is already far quicker and more capable than Siri, it's about to get even better.
Google managed to compress the 100GB cloud model and artificial intelligence behind the Google Assistant into a tiny file that fits on EVERY device. Your phone, tablet, laptop, and more. Essentially putting the power and AI of the Assistant on-device, which means it works up to TEN times faster, and without an internet connection. It no longer needs to send information to Google and then back to you, it all happens automatically. That's why the demo video above was so amazingly fast.
Google Duplex for the Web
In 2018 Google unveiled Duplex, which was so incredible some people found it creepy. The Assistant was able to answer calls and talk to someone for you, or recognize spam, make dinner reservations and more automatically. People on the other end of the phone didn't even realize it was a computer talking and not a real person.
Well, the power and usefulness of Google Duplex is coming to the web and our Android apps. Whether that's pinching and zooming to fill out all the forms, navigating several pages while you check-out during a purchase or rent a vehicle. With the Assistant powered by Duplex on the web, you can complete online tasks much faster. Google does all the heavy lifting, but at any moment you can take control and do it yourself or make changes.
Just say "Stop"
Next, we're happy to announce that a feature Google should have added several years ago is finally available. Whether it's your Google Home Smart speaker playing an alarm, games, music, or your phone giving you information from a Google Assistant query, if you want to get it to stop all you have to do is say, "stop".
Sounds simple, right? Before you had to say, "Ok Google, stop" and sometimes it didn't hear you over what it was saying out loud. Now, no command is necessary. Just tell the Assistant to stop and it'll shut up.
Google Assistant Driving Mode
While Android Auto is great, and about to get a redesign, not everyone has a powerful Android Auto stereo in their vehicle. Which is why Google introduced a brand new Assistant-powered Driving mode for our phones. Earlier this year they integrated the Assistant into Google Maps, and now it's on any phone.
Google's new "Assistant Driving Mode" is a thoughtfully-designed dashboard that brings important things like navigation, messaging, music, podcasts, calling and more front-and-center while you're driving. If you have a dinner reservation on your calendar, you'll see directions to the restaurant. Or if you started a podcast at home, the Driving Mode will have an easy "resume" button for you to tap. Or, ask the Assistant to resume the podcast.  If a call comes in, the Assistant will tell you who's calling and ask if you want to answer, so you can pick up or decline with just your voice.
This happens automatically when your phone detects your driving (if you'd like) or you can simply say, "Hey Google, lets drive". Here's a video of what to expect.
Assignable Reminders
We really like this next Google Assistant feature coming in the summer of 2019. Assignable reminders are exactly what they sound like. You can set reminders as you usually do, but for other people or other Google Home devices. That way when you're not home your kids will get a reminder to start dinner, do homework, take out the trash or pick up a sibling from soccer practice. This will be available on phones, smart speakers and smart displays soon.
Picks For You
Smart Displays like the Google Home Hub and Hub Max will have a neat new "Picks for you" section soon too. Picks for you will give you information or recommendations specifically tailored to you, or your style and preferences. Whether that's food, music and more. This will use past searches and other contextual cues to give you more personalized results for cooking, events, trips, podcasts and more.
Simply say, "Ok Google, what should I cook for dinner" and it'll bring up some recipes based on previous things you've Googled or recipes you've read or saved. Crazy helpful, right?
Personal References
As we said earlier, the Google Assistant is about to get faster AND smarter. In the coming months you'll be able to add personal information and references to the Assistant, then ask questions relating to those references, like your Mom, work, or Wife.
Assistant will better understand your relationships between people, places, & dates to help you ask for things more naturally. For example, you can say "Hey Google, what's the weather like at my mom's house this weekend" without having to say her first name or home address.
"Just Google It" with better How-Tos
These days everyone Google's almost everything. At my house, we call it "Googlize it" or "YouTube University". Anything and everything we need help with is Googled, and I'm willing to bet you do it too. That's why Google is working hard to deliver an all-new "How-To" section and layout.
Not only is Google going to better deliver search results for How-to content, but they're also working with content creators like DIY Network and giving them developer tools to make how-to coverage easier to understand, better, and faster. Step-by-step instructions and videos are about to get even better.
Google Assistant in Waze
While this isn't a major new feature and something we all expected, it's exciting to finally see it coming. Yes, the Google Assistant will be fully integrated into Waze in the near future. Any and all helpful features of the Assistant will be in Waze, too. That's pretty awesome.
Assistant Android Apps Control
We could go on and on about the new translation tools, Google Lens capabilities, voice-forward games, and new privacy controls inside the Google Home app, but it's the Android app controls we wanted to end this list with.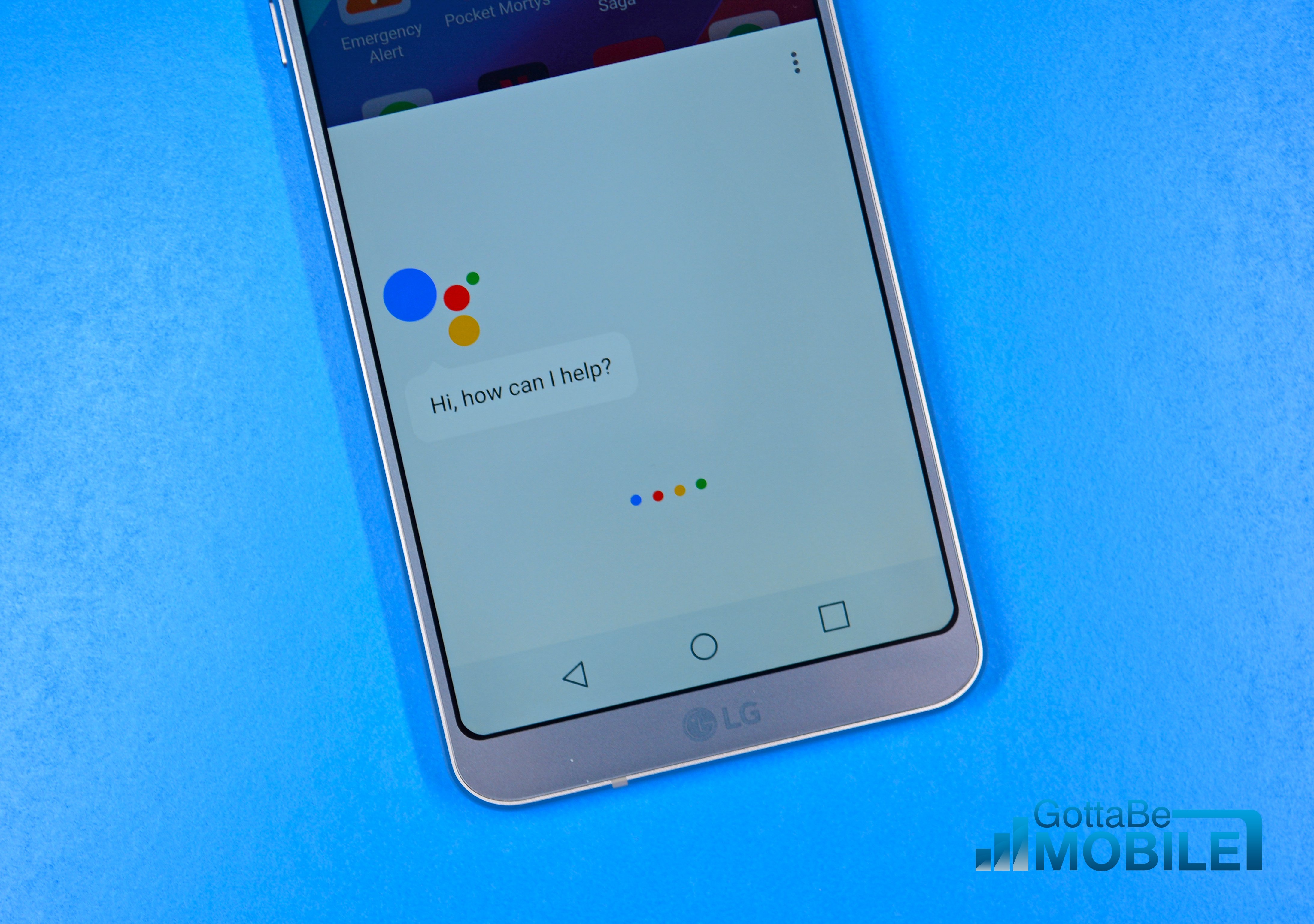 The Google Assistant will soon be able to do a lot more with your phone and apps than ever before. Instead of just saying "turn on my flashlight" or "open the Nike Run app" you can take it a step further. Like saying, "Hey Google, start my run in Nike Run Club". This will instantly open the app and start a saved run profile automatically. That way you can get to enjoying life and your workout without getting distracted by your phone.
A lot of these features and new controls will likely debut in Android 10 (Android Q) coming later this year or on the Pixel 4. Either way, stay tuned for more details.