7 Best Nexus 9 Cases & Covers
Now that Google's new HTC Nexus 9 tablet has been available for a little over a month we're starting to see more and more accessories and cases finally arrive. Google released their own on the Play Store this past week, and many third party manufacturers have excellent alternatives without breaking the bank. Here we rundown a few of the best Nexus 9 cases and covers.
Google's Nexus 9 was announced back in October and released on November 3rd as the first device running the all new Android 5.0 Lollipop software update. It's an impressive tablet wrapped with an aluminum frame, and like most smartphones and tablets, many buyers are looking for cases and covers to protect their investment.
Read: 5 Reasons the Nexus 9 Makes a Great Gift
There's only one official case or accessory so far from HTC and Google, and that is the Nexus 9 Magic Cover and Origami folding case available on the Play Store or from HTC.com, but that isn't the only option available. Below is a roundup of some of your best options when it comes to Nexus 9 protection. We expect more manufacturers to offer cases in the near future too.
Not everyone wants a case on their smartphone or tablet, but with the Nexus 9 having a large 8.9-inch quad-hd display and excellent front facing speakers, owners are likely using it a lot. It's great for playing games or viewing Netflix, so getting a case that doubles as a stand is a good idea.
So far there's only so many options, but as the release continues and the tablet gains popularity we can expect some of the top names in accessories to offer their own cases and covers. So far Poetic is the more popular manufacturer, but we're expecting CruzerLite, Otterbox and more to arrive in the near future.
If you picked up the new Nexus 9 tablet last month or from Best Buy during some of the sales and Nexus 9 deals we've been seeing lately, a case is probably your next purchase. That or getting on as a gift for friends or family. Below are some of the best choices as of December 2014, and we'll update as more are released.
HTC Magic Cover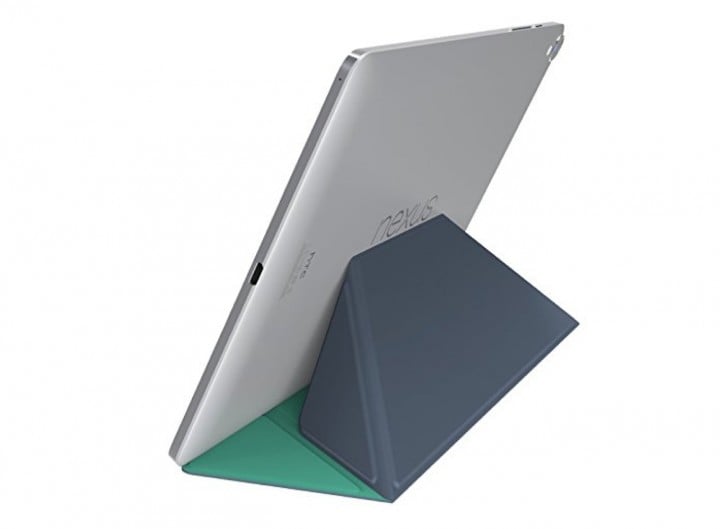 The HTC Magic Cover is the only official accessory for the Nexus 9, aside from the keyboard case that was released earlier this month. HTC and Google are offering it in four different colors, and this is likely the best case available. It's also the most expensive on our list, being $39.99, but Amazon has it for $34 once they get it in stock.
The Magic cover is a magnetic attachment cover that can be attached to the front or back of the tablet and the cover can fold into two stand positions, the upright position for viewing and low or lying position for typing. The front offers protection, or simply use the magnet to attack it to the rear and use it as a stand.
There's also a flap that folds down where the camera lens is, and when folded down will automatically launch the Nexus 9's 8 megapixel camera app. It also supports automatic screen wakeup and sleep when the cover is removed from front side. It's available in four colors: Black, Coral, Limestone, and Mint Indigo Green.

As an Amazon Associate I earn from qualifying purchases.