The Best Nintendo Switch Stands & Docks in 2018
Charging Dock for Nintendo Switch - $9.99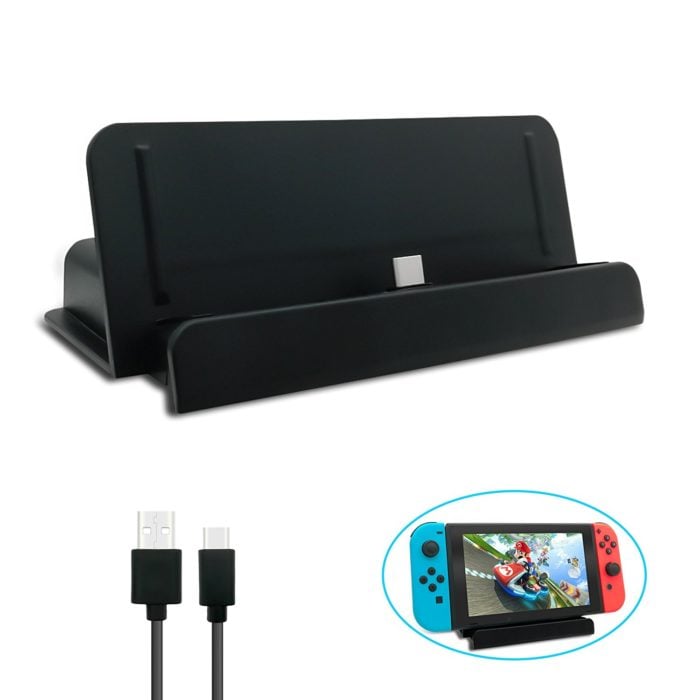 If you want a Nintendo Switch docking station, but don't want to spend a lot of money on one, the Charging Dock for Nintendo Switch is the Nintendo Switch stand you should buy.
Gravity is the only thing holding your Nintendo Switch in place with this accessory. A USB Type-C port, which provides enough power to charge the console, rises from a ledge that also props the console up-right. Because it has no locking mechanisms, you can keep your Switch's case or Joy-Con covers on while still giving yourself an easy place to charge up.
Reviews are generally positive, and we're including this as a cheap way to keep the Switch charged while you play at a desk or table, but if you get one that isn't a perfect fir you should send it back.

As an Amazon Associate I earn from qualifying purchases.