7 Best OnePlus 7T Cases in 2020
These are the best OnePlus 7T cases you can buy right now. With a stunning bezel-free design, a big 6.5-inch HD screen and all those cameras on the back surrounded by glass, we highly recommend you get a case and keep your phone protected.
After testing and trying several different case styles, we found multiple great OnePlus 7T cases for under $7, which is better than spending $200+ to fix a broken screen. Additionally, you can spend a few more dollars on something extra durable or on a case made by OnePlus themselves.
We have thin cases, clear cases, kickstand and wallet cases, rugged cases or even military-grade protection for you to choose from below.
Best OnePlus 7T Cases
1. Orzero Rugged Bumper Case for OnePlus 7T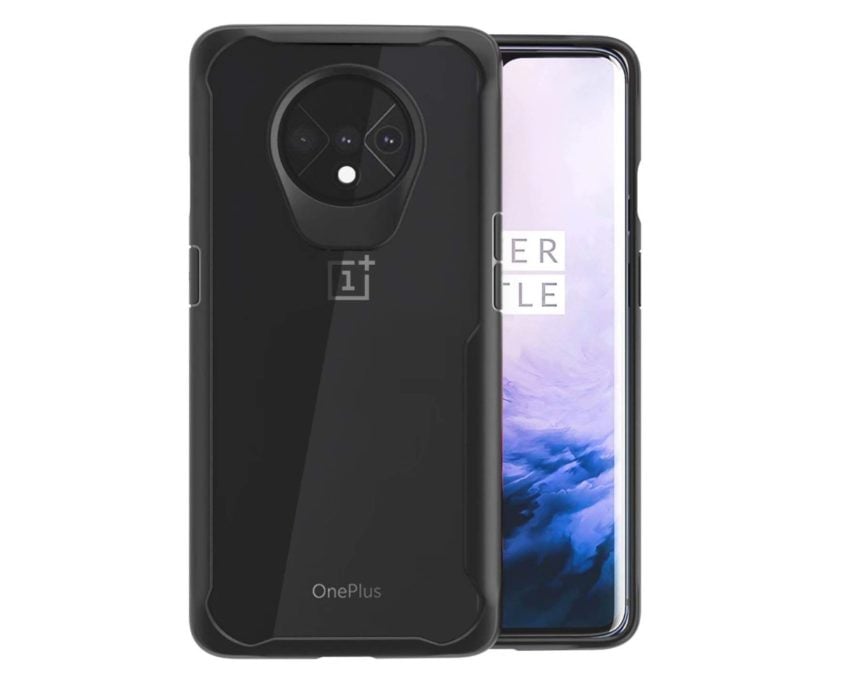 Our first case is a good all-around option that's not too thick and not too thin. The Orzero Rugged Bumper case is made from a durable and hard polycarbonate shell that's clear to show off the OnePlus logo and fancy colors. Then, the outside edge has a soft impact-resistant TPU material that covers the entire phone.
The TPU bumper gives your phone extra protection from drops up to 6ft, plus provides extra grip and gives you oversized easy to press buttons. Get one from Amazon in a few different color choices.
2. OnePlus Silicone Red Case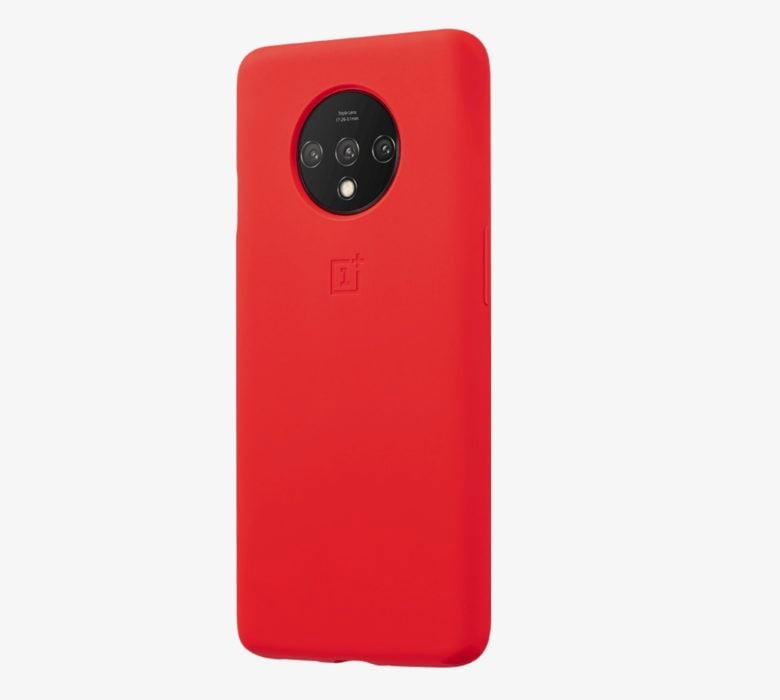 Buy it Now from OnePlus for $29.95
Some of the best OnePlus cases are official options made by the company themselves. And while we love the Karbon or Sandstone cases, the Silicone shell from OnePlus is one of the most durable cases you can buy.
This is made by OnePlus themselves so you know it'll fit perfect, give you access to all the ports, make the buttons easy to press and keep your new phone safe. They use a soft microfiber lining on the inside to prevent scratches and raise the edges around the camera. It only comes in red, but it looks good.
3. PULEN Clear Shell Grip Protective Case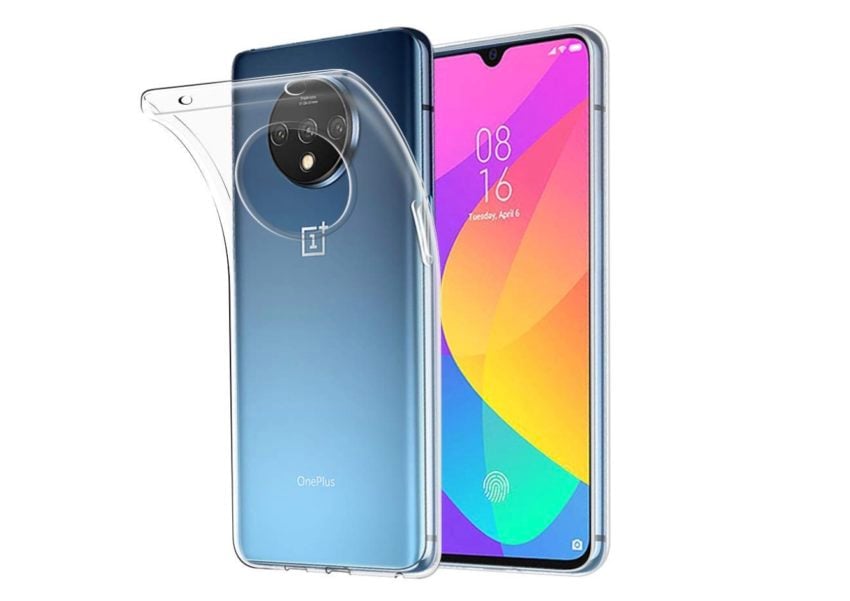 OnePlus' latest phone comes in a beautiful new icy cold Glacier Blue color option, and you'll probably want to show it off. As a result, we always recommend one or two clear cases that don't cover up the sleek design and fancy colors of a phone.
The PULEN clear shell is exactly that. Just an ultra-slim, thin, flexible clear case made entirely of TPU. It might not be the most durable case but it'll look good and prevent damage from light accidents or scratches.
4. IVSO ShockProof Slim Case
Our next case is something a little more durable and textured for those worried about dropping a big, heavy, slippery phone like the OnePlus 7T. The IVSO Shockproof case is all TPU but has a textured design on the sides, buttons, and mainly the back to enhance the grip.
Those textured lines will help you keep a good handle on your phone while using it with one-hand, and it also absorbs impacts from drops or accidents. Give this case a try if you want something easy to carry.
5. OnePlus Karbon & Sandstone "Careful Case Bundle"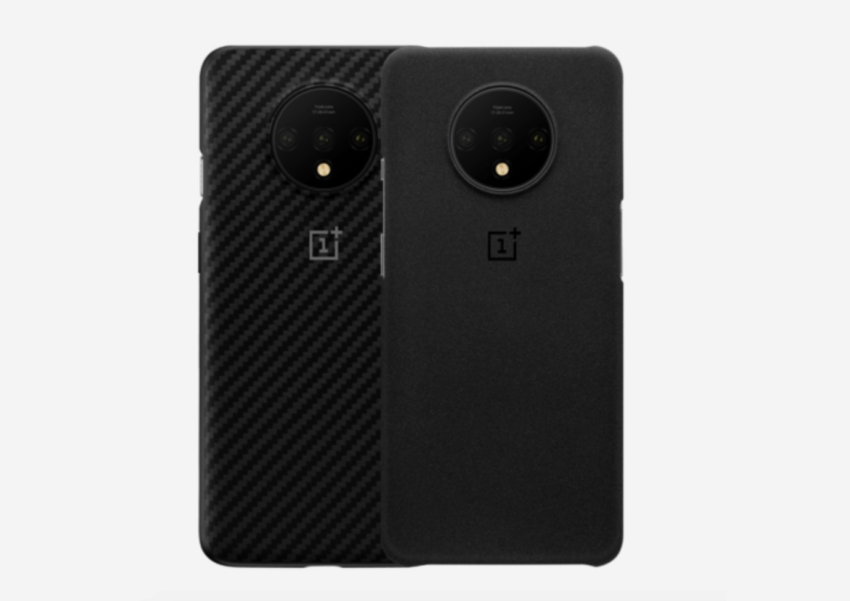 OnePlus always offers a few cases or accessories as bundles on its website, and it's a great way to get multiple items at a small discount. And while you're only saving a few dollars here, on an already expensive case, they're some of the best cases on the market for the OnePlus 7T.
The OnePlus 7T Karbon Shell is a hard, durable, rugged case built to last and honestly probably the most durable case on our list. Then, this bundle also lets you choose to add the classic Sandstone textured case to the bundle (for fans of the first few OnePlus phones) or even the silicone case. You choose the two, and they'll send them to your door.
6. Anccer Ultra-slim PC Hard Case
Anccer is a brand we've seen for years and years on Amazon, and that's because they make excellent no-frills cases for almost every phone. There's nothing special here with this case, except for the fact that it's extremely thin.
If you hate using cases or don't want your phone to feel bulky, Anccer uses an ultra-thin hard polycarbonate plastic that's so thin you can't even tell it's on your phone. Snap it in place and get a little extra protection from scratches or life's hazards.
7. SLEO Super-Slim Clear Bumper Case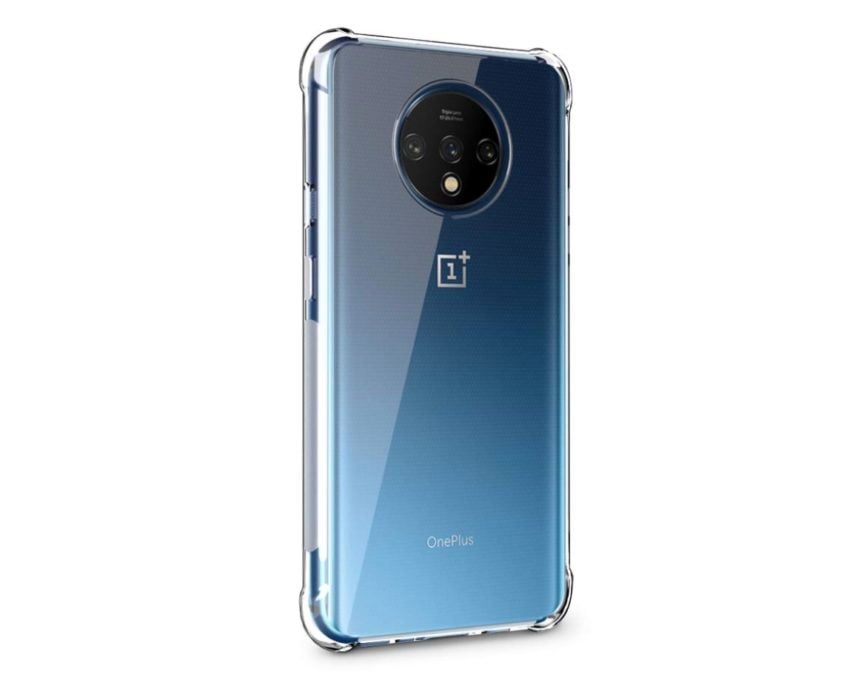 Last but not least, for now, is the SLE super-thin clear shell case. If you want to show off the color of your OnePlus 7T but want to keep it protected too, this is a great choice. It's similar to other clear cases except the entire case is made from a flexible and impact-resistant TPU.
What we like about the SLEO case is the extra protection and dual-layer TPU bumpers on all four corners of the phone. That way when you inevitably drop your phone it'll likely survive the accident thanks to extra protections.
In closing, don't forget to check back often as we'll continuously be looking for and adding new cases to this roundup. In the meantime, owners can look over this guide of how to fix some common OnePlus 7T problems, or get one of our recommended screen protectors.