Best Google Pixel 3a XL Cases
These are the best Pixel 3a XL cases available so far. If you're enjoying Google's budget Pixel phone you'll want to get a case and keep it safe. Below we'll explain a few different case styles and what each one has to offer that way your phone stays Pixel perfect.
We've found some great cases for only $8, or you can spend a little more for additional protection and features like a kickstand or wallet. Whether that's a thin case, rugged Pixel 3a XL cases, military-grade protection or even a case made by Google. Either way, buying a case is better than spending $150+ to repair a shattered screen or broken phone.
Best Google Pixel 3a XL Cases
Spigen Tough Armor for the Pixel 3a XL – $16
IdeaLine ShockProof ClearShell – $13
Google Pixel 3a XL Fabric Case – $40
TUDIA Merge Extreme Rugged Case – $11
Speck Presidio Grip – $45
TopACE Slim Clear Case – $8
Premium PU Leather Wallet Case – $13
1. Spigen Tough Armor for the Pixel 3a XL
Like most of our case roundups, the first recommendation comes from Spigen. You'll be happy with the Rugged Armor or the Tough Armor, but we like the latter of the two as it's more durable and has a kickstand.
Spigen uses a durable dual layer design with soft TPU on the inside and a hard polycarbonate bumper on the outside. The soft inner frame squeezes through on all four corners too, that way it absorbs any impacts from drops, accidents, or any of life's daily hazards. It's very tough. However, the best part is the fold-out kickstand that's built into the case and hidden. Fold it out and watch some Netflix, HBO, Youtube and more.
2. IdeaLine ShockProof ClearShell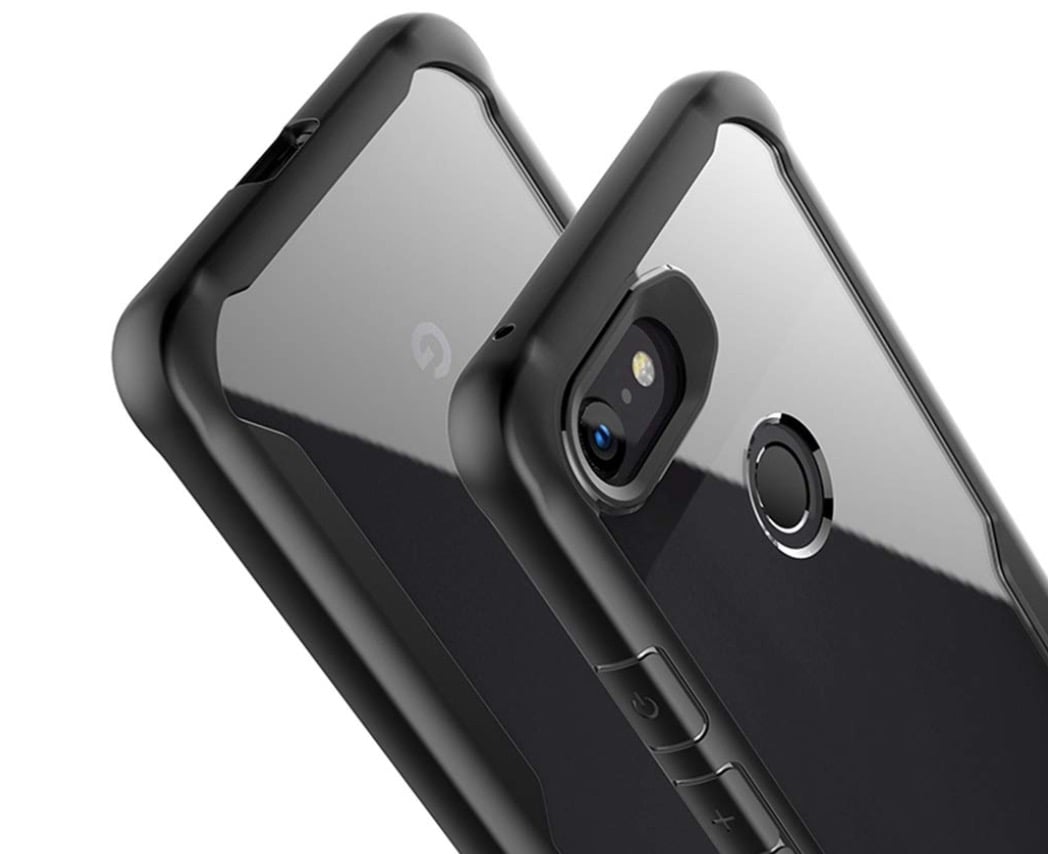 The IdeaLINE Shockproof Slim series is a great case for someone that wants durable protection without a bulky or flashy case. It's thin, clear on the back and tough thanks to the double-thick TPU bumper that wraps around the entire outer frame.
This case will show off your Pixel 3a XL color, like the new Purple-ish option, and keep it safe at the same time. IdeaLine uses oversized tactile buttons that are easy to press, air-gap technology in the corners for extra drop protection, and it's affordable.
3. Google Pixel 3a XL Fabric Case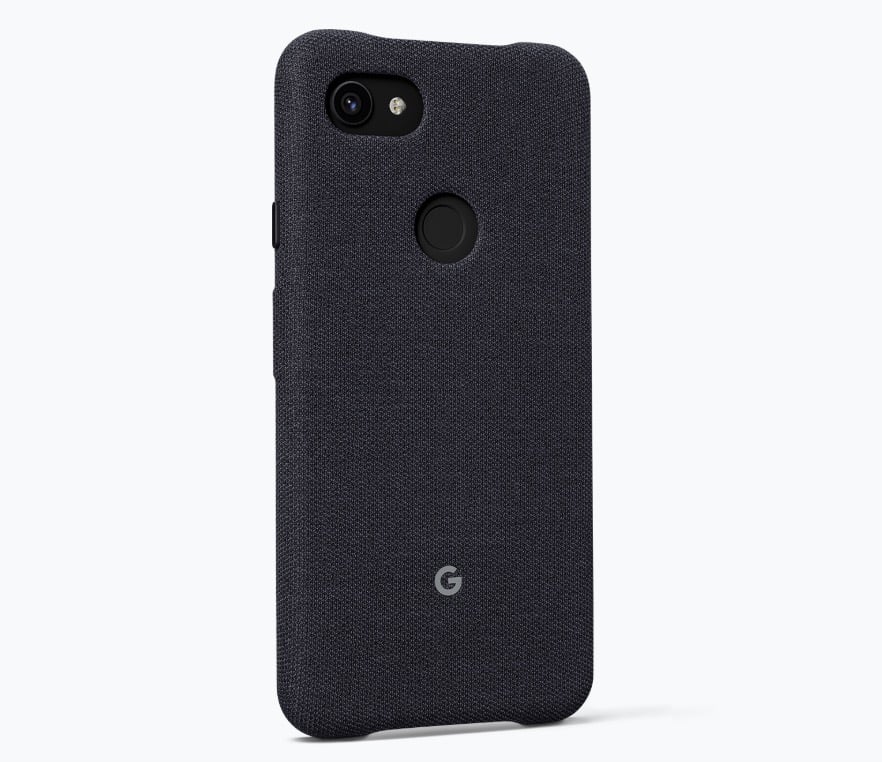 Buy it Now from Google for $40
Another option for buyers is official cases from Google, on the Google Store. And while you have several options to choose from we really like Google's new Fabric cases. They debuted with the Pixel 3, and each case is beautifully handcrafted with a durable stain and tear-resistant fabric.
Google's Pixel 3a XL fabric cases come in three stunning colors but keep in mind this is more of a style case than a "durability" case. It'll keep it safe, but there are far better options available.
4. TUDIA Merge Extreme Rugged Case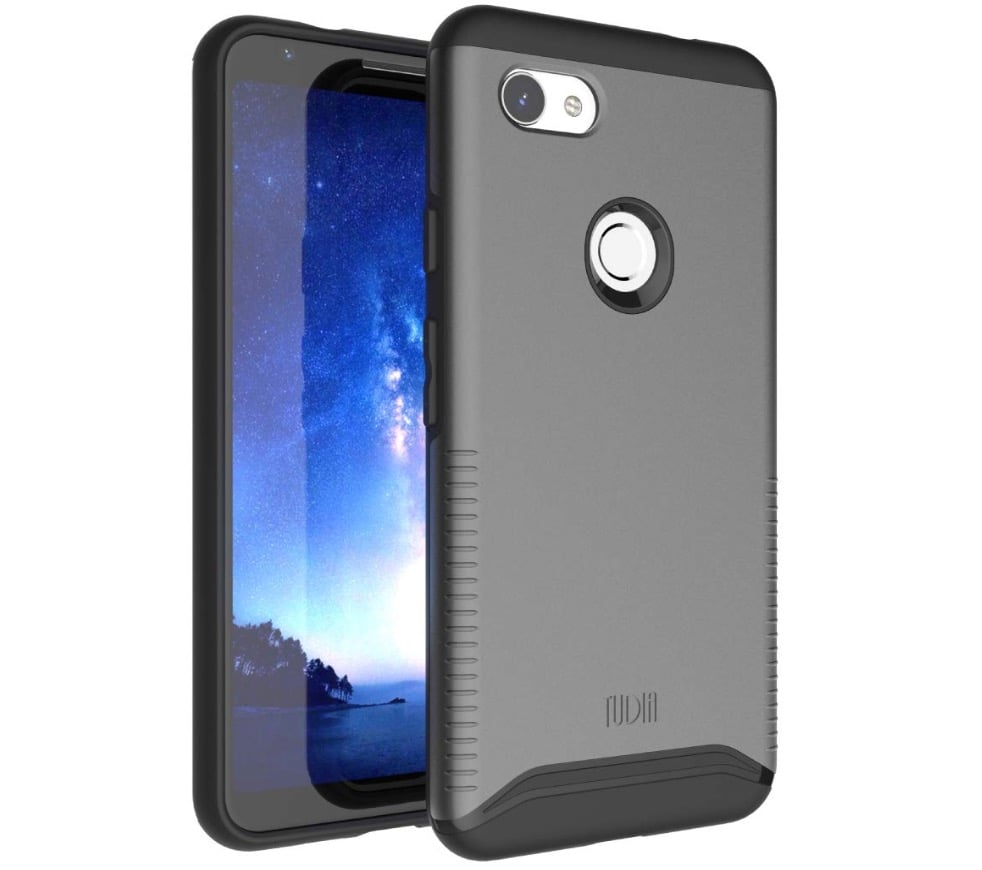 If you want a case that looks good yet is more durable than Google's fabric, this one from TUDIA is a great place to start. The TUDIA Merge Extreme comes in four unique colors and uses a dual-layer construction to keep your phone safe.
Each case has a soft TPU lining on the inside that protects the phone and absorbs impacts from drops or damage. Then, the outer shell is a hard polycarbonate plastic for added strength, and that's what comes in four different colors. We like that TUDIA uses big easy to press buttons, raised edges to keep the screen or camera safe, and an angled edge to easily help you find the fingerprint sensor. These are great cases we can easily recommend.
5. Speck Presidio Grip
The Speck Presidio Grip is another very popular case simply because it's stylish, slim, and super durable. You see these cases everywhere because they work great. Speck's Presidio Grip has a military-grade 10ft drop certification and is built using a dual-layer construction for added durability. The inside is a soft TPU material while the outside is a hard polycarbonate shell that's strong. Then, that soft, flexible, impact-absorbing TPU material squeezes out some cuts in the plastic frame.
This design helps to absorb impacts from drops (or throws) and gives you extra grip at the same time, hence the name. Plus, it just looks cool and comes in three two-tone color options. Speck's been around forever and makes great cases.
6. TopACE Slim Clear Case
Some people hate the idea of a case covering up a stylish phone. If that's you, consider this completely clear and slim case from TopACE. They're one of the brands we recommend the most when it comes to crystal clear cases, as they use a durable TPU that works great.
The TopACE clear case is tough, flexible, and has a scratch and fingerprint resistant coating so it will stay looking good. Some clear TPU cases discolor over time, but this one won't. This is a great little case for those on a budget.
7. Premium PU Leather Wallet Case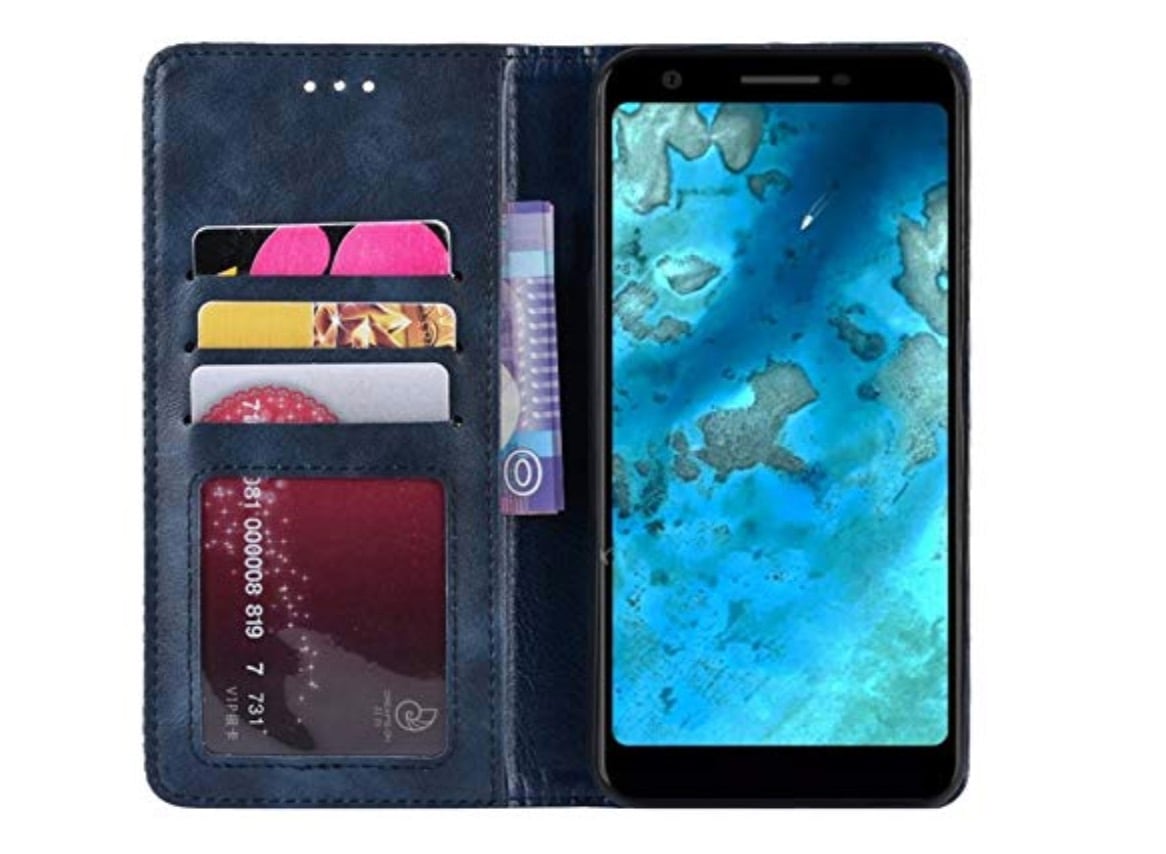 Last but not least, for now, is this beautiful premium PU leather wallet case for the Google Pixel 3a XL. And while this case comes in several different colors we really like this stone-washed blue variant. This wallet case has a durable design, cutouts in the leather for the front-speaker so you'll hear calls easily, and plenty of wallet space.
This case can hold three credit cards plus some cash or checks, and one of those four slots is a clear window for an ID or drivers license. They use a magnetic latch so your wallet contents will never be exposed or accidentally fall out, and the case will even double as a kickstand. Fold the back in half (by design) and it turns into a kickstand so you can watch some Netflix hands-free. This is a strong stylish case that will give you one less thing to worry about when you leave the house.
So far these are the best Pixel 3a XL cases available in 2019. Buy something rugged and keep your phone safe for as long as you own it. We'll update this post with more great cases as we test and find the best ones.