15 Best Google Pixel 3 XL Cases
These are the best Google Pixel 3 XL cases you can buy right now. With a big bezel-free display and glass covering the front and the back, a case is a good idea, as is a screen protector. Keep your Pixel safe from life's daily hazards and enjoy everything it has to offer without worry.
Cases for Google's Pixel 3 XL come in several unique styles, materials and colors. Whether that's a cheap thin case, clear cases, a premium expensive case made by Google, or durable military-grade protection.
Our list has great cases for under $8 with plenty of protection. Or, spend upwards of $15-$20 for durable cases from reputable brands. Either option is better than spending $200+ to fix a broken phone. We have thin cases, rugged cases, one with a kickstand, or even a camera lens case in our roundup below.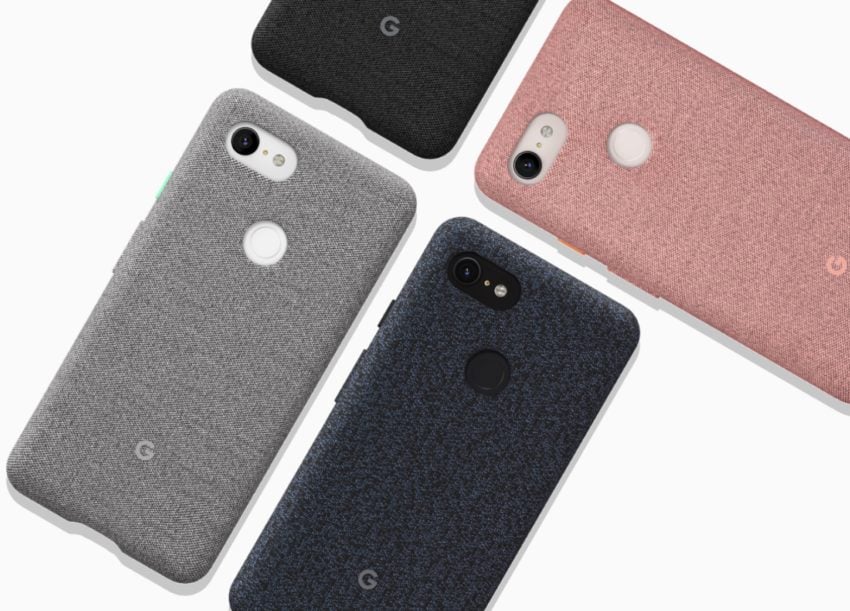 While we've seen several discounts and deals on the Pixel 3 and Pixel 3 XL, and even more now that the Pixel 4 is here, they're still expensive and you'll want to keep it safe. Basically, protect your investment and don't walk around with it naked.
We recommend a quality case from popular brands, but even a cheap $8 TPU case from Amazon is better than nothing. The more expensive cases have multiple layers of shock-absorbing TPU material or even a second layer of tough polycarbonate plastic.
Read: Best Pixel 3 Cases (Smaller Phone)
There are dozens of cases to choose from when it comes to Pixel 3 XL protection. Don't fall for the high prices you see at Best Buy or in Verizon stores. Instead, get an affordable case from our favorite brands below. These are all durable cases from big names including Spigen, Speck, Google, Tech 21, Otterbox, Caseology and more.
Spigen Rugged Armor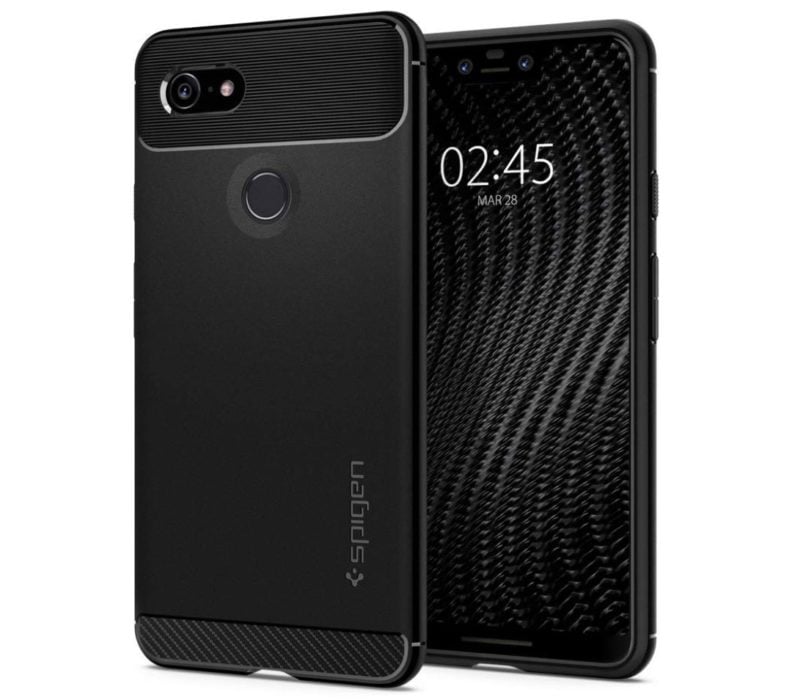 The Spigen Rugged Armor is typically one of the first cases we recommend for each new phone, and with good reason. It's one of the best all-around cases. What makes the Rugged Armor great is it's not too thick or too thin, it's affordable, and it fits great and has tactile easy to press buttons.
The Spigen Rugged Armor is so popular that you'll find dozens of cheap brands with a similar design all over Amazon. As a result, they recently redesigned it with a new striped look and feel at the top and the faux carbon fiber at the bottom. Giving your Pixel 3 XL protection and style at the same time.
This case is made entirely from TPU, so it's flexible, durable, impact-resistant and easy to install. It's a case for just about everyone.

As an Amazon Associate I earn from qualifying purchases.