Best Quick Chargers for the LG V30
Getting the right charger for the LG V30 will make a big difference in how fast the phone recharges. In this guide we'll explain the benefits of getting a fast charger for your LG V30 and share a list of the best options available.
Not all chargers get created equal, and some are much slower than others. Like most new phones, the LG V30 supports fast charging, but you'll need the right charger to take advantage of this technology.
Read: 20 Best LG V30 Cases
Each LG V30 comes with one fast charger in the box, but most owners will want a few extra. There are multiple brands that offer "fast chargers" and you'll want to buy one from a reputable brand. Some cost as little as $12, while others are more expensive but have extra charging ports.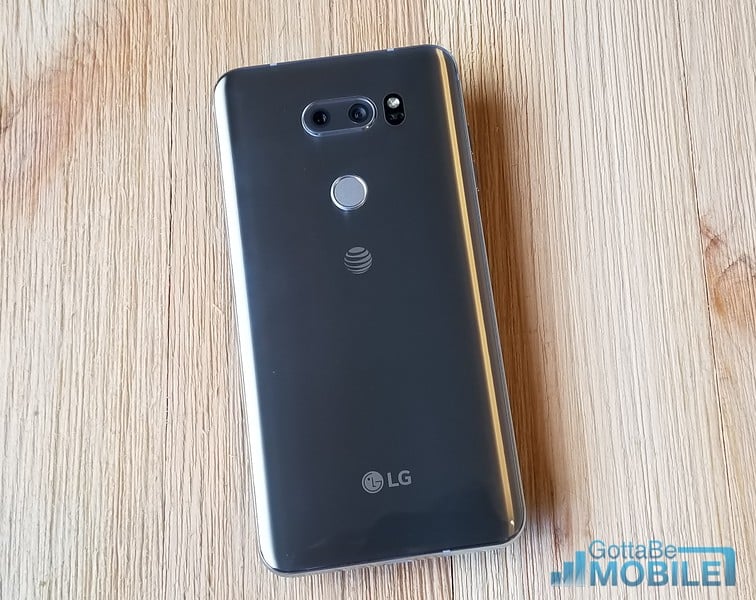 How Quick Charging  Technology Works
Before we get into recommendations, it's important to know how quick charging works. It's a technology called "Qualcomm Quick Charge" announced a few years ago and it allows smartphones to recharge very fast. Thanks to the Qualcomm Snapdragon 835 processor in the LG V30, your phone can take advantage of this. Instead of sitting for 2-3 hours while recharging, you'll get to 100% in around 80-90 minutes. Additionally, the LG V30 can charge from 0-50% in just 20 minutes.
When the battery is very low, it charges at an incredibly fast rate to quickly reach 50% capacity. Fast charging will then slow to safer levels after reaching 50% to preserve the life of the battery. This all happens automatically when you use the right charger.
Below is a preview of how it works on a Motorola phone, which uses the same technology as the LG V30.
One device got to 22% while the Quick Charge capable smartphone went to 50%. That's a big difference in how fast and how long it takes to recharge a smartphone. If you want to take advantage of this feature you'll need one of our recommended chargers.
Best Fast Chargers for the LG V30
If you have an old charger lying around the house, it probably doesn't offer these speeds. You'll need something newer. You'll know your charger offers this if the LG V30 says "fast charging" on the notification at the bottom of the screen during the recharge process. If you see that, the charger is compatible with Quick Charge 2.0 or Quick Charge 3.0 technology in the V30.
Now that you know how fast and convenient this feature is you'll likely want one for every room of the house. There's only one in the box, so buy a few more for your bedroom, the office, or at work. In closing, these are the best fast chargers for the LG V30.
LG Fast Charging Adapter
Our first recommendation is an official "fast charger" from LG themselves. This offers the safest charging speeds and levels for LG smartphones.
This charger is designed by LG for the G6, which uses the same fast charging technology as the new V30. And while LG doesn't state how much power this charging plug offers, you know it will recharge your phone fast. Having an extra is never a bad thing.