These are the best LG V30 cases to protect your phone and keep it looking new. With a big 6-inch edge-to-edge screen, a case is highly recommended. As a result, we've rounded up some exciting cases worth considering.
Luckily, LG V30 cases come in a bunch of different styles, colors, and materials to get exactly what you need. Some are super slim, others are very robust, but all of them should keep the phone safe. Choose a V30 case from brands we know, use and trust.
Read: Best MicroSD Cards for the LG V30
We've found some priced as low as $5, which is certainly cheaper than replacing a broken screen for $200. Then, you can spend from $15 to $50 to get the most durable cases from reputable brands we know and trust. Furthermore, we have cases with kickstands, leather cases and more to fit any users needs.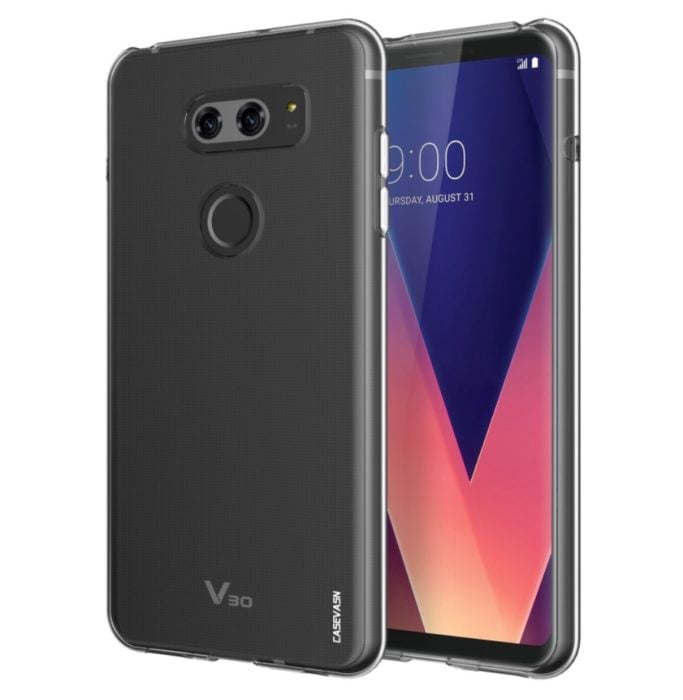 A high-quality case from trusted brands is the best route, but even a cheap $6 TPU case is better than nothing. For more protection, some of the expensive cases have screen protectors built-in or use more durable materials. Keep in mind that the LG V30 is IP68 dust and water-resistant. So, you won't need to buy a waterproof case. It actually has a full military compliant MIL-STD 810G rating for durability. Which is pretty neat.
Read: 10 Common LG V30 Problems & Quick Fixes
We've also found cases that are extremely thin, or clear cases to show off one of the four fancy colors you can choose when buying the LG V30. If you don't like bulky cases that cover up your phone's design, a clear case is for you. Additionally, popular case styles for a big phone like the LG V30 include wallet cases or a case that has a built-in kickstand. We have a few of those too.
In closing, a lot of buyers see overpriced cases in carrier or retail stores and skip getting one completely. Don't do that. A case will protect your phone from life's daily hazards and keep those dual cameras safe too. Our recommendations are from big names including Speck, Spigen, Lumion, Supcase, Incipio, and others at affordable prices. Get a case today and have a little peace of mind.
Spigen Rugged Armor Slim Case
First up is the popular Spigen Rugged Armor. Spigen is one of the best case manufacturers who always offers different styles, levels of protection, and features all for a good price.
The model most users choose is the Spigen Rugged Armor and its neat faux carbon fiber styling. It's so popular that other case makers started copying the design.
The Rugged Armor is 100% TPU, which is a soft and flexible blend of rubber and plastic. Giving it rigged strength but enough flexibility to resist drops and impacts. The inside is layered with extra lines of TPU to spread out the force from drops, and the edges have raised lips to keep the screen and camera safe at all times. You can lay it face-down on a table and the screen will never touch.
Lately, Spigen's cases are even better-looking thanks to new glossy accents and edges, along with the carbon fiber styling at the top and bottom. This is one of the first cases we always recommend.


As an Amazon Associate I earn from qualifying purchases.