Best Red Dead Redemption 2 Deals (2018)
If you're planning to buy Red Dead Redemption 2 for Xbox One or PlayStation 4 make sure you keep an eye out for deals as we approach the game's release date.
The Red Dead Redemption 2 release date is confirmed for October 26th and retailers are taking pre-orders for Rockstar's new open-world game.
While there are some reasons to hold off on a Red Dead Redemption 2 pre-order, some of you might want to buy the game now and be done with it.
If you do decide to buy Red Dead Redemption 2 before its release date, you should try and save some money on the edition you buy.
Here are the best Red Dead Redemption 2 deals we've been able to find in the early part of 2018. We expect the list of deals to grow in the months ahead so keep your eyes peeled as we push toward the game's release this fall.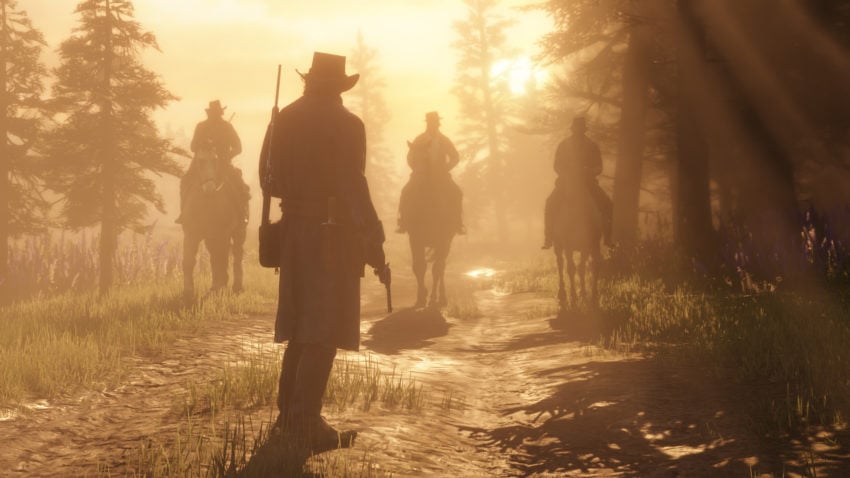 Best Red Dead Redemption 2 Deals
Best Buy's got one of the best Red Dead Redemption 2 deals out, but you'll need a Gamers Club Unlocked membership to take advantage of it.
Gamers Club Unlocked (GCU) Members take 20% off the price of the game's $60 price tag dropping the price down to a mere $48 before launch.
Unfortunately, Gamers Club Unlocked is closed off to new members.
If you want to essentially get Red Dead Redemption 2 for free, you can snag the PS4 Pro Red Dead Redemption 2 bundle from a retailer like GameStop.
The bundle comes with the 4K-ready console and a copy of Red Dead Redemption 2 for $399.99.
If you pre-order a copy of Red Dead Redemption 2 for PS4 or Xbox One from Dell, it looks like you'll get a free $15 Dell eGift card to spend on something else.
When you pickup a copy of Red Dead Redemption 2 from GameStop the retailer will give you $100 off any new Xbox One console. You can choose between the Xbox One X or the Xbox One S.
GameStop's Red Dead Redemption 2 deal is good from October 25th to November 3rd and it's a great way to snag a new console and a copy of the game.
We've seen a few other timed Red Dead Redemption 2 deals popup as we close in on the launch so you'll want to keep a close eye on sites like Slickdeals for additional offers.
We expect more Red Dead Redemption 2 deals to emerge around Black Friday in November and during the holiday shopping season.
That said, the biggest Red Dead Redemption 2 price cuts will likely come in 2019.
4 Reasons to Buy Red Dead Redemption 2 & 3 Reasons to Wait
Buy for a Great Story & Voice Acting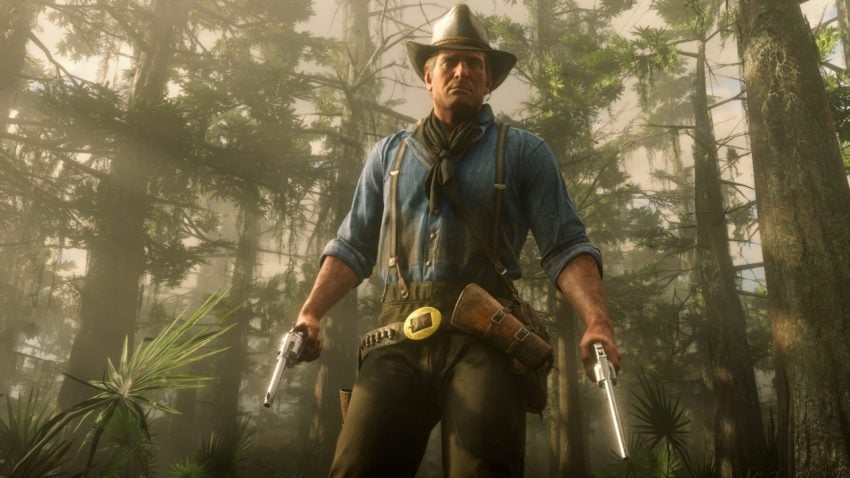 Red Dead Redemption 2 is a sprawling game with lots to do. There are plenty of other games that provide a huge sandbox to play around though few games can match the quality of Rockstar's open world experiences. And that starts with the story and the voice acting.
I'm not going to spoil anything here, but know that Red Dead Redemption 2's storyline, characters, and dialogue are the backbone of this game.
Many games provide a huge playground, but very few back it up with a memorable cast of characters that you truly care about and want to interact with.
Often times characters are underdeveloped, annoying, and/or forgettable. It's the exact opposite in Red Dead Redemption 2. You'll might even come to love the game's most vile characters.
The main story line is outstanding and believable and the actors (including the original John Marston) and actresses that voice the main characters, lesser characters, and various other NPCs truly bring these them to life.
The main story is just one piece though. There are side quests with minor characters and random events with strangers. You can also interact with every person in the game.
These side missions and the organic random interactions have been quite enjoyable. On one ride up into the mountains to look for a legendary animal I ran into five unique random events.
This is a world populated with characters that are truly interesting and believable and it's one of the game's obvious (once you start playing) strengths.
If you love a good western or if you like good writing, the story alone is worth the price of admission.

This article may contain affiliate links. Click here for more details.