10 Best Samsung Galaxy J7 Cases (2017)
Poetic Revolution Heavy Duty Case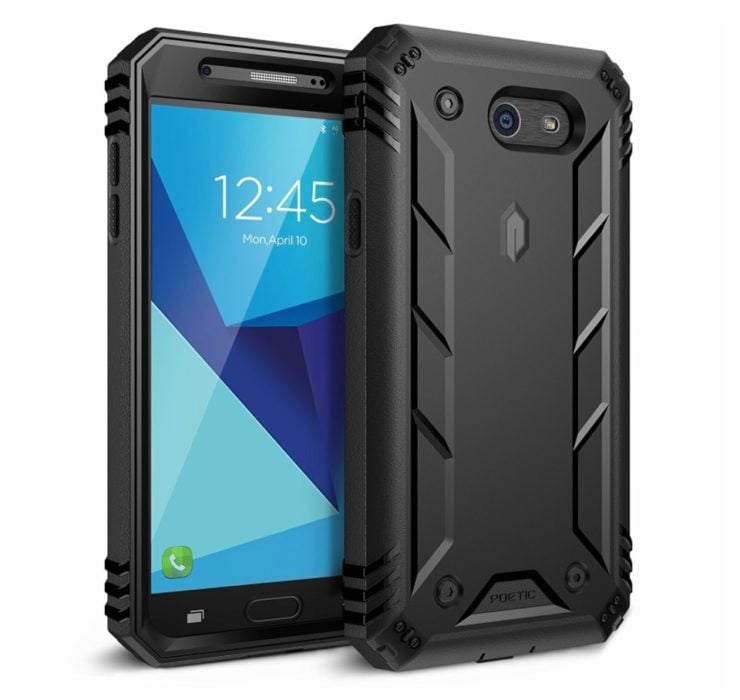 If the ATUS isn't your style, consider the Poetic Revolution with a built-in screen protector. Poetic is another fan-favorite, and you'll see why after reading what this case has to offer.
The Poetic Revolution features a dual layer construction, then a third and fourth layer to cover the screen and add extra protection to the corners of your phone. The inside is TPU, the outside is a hard polycarbonate plastic, then the corners have added raised TPU bumpers in case of drops or damage.
Then, Poetic adds a polycarbonate plastic front piece that snaps together with the back. This seals the phone and makes it somewhat water-resistant, and protects the screen with a durable piece of glass. It's the complete protection package some need.

This article may contain affiliate links. Click here for more details.