Best Tech and Gadget Gifts Under $100
Finding affordable tech gifts for the holidays doesn't require getting up early or braving the Black Friday madness.
There are quite a few really good gadgets and accessories at $99 or below. Especially if you or the lucky people on your list love media.
But if you do happen to find any of these products at a discount as the holiday shopping season starts, scoop them up!
I went through all of our 2011 Gift Guides and found the best gifts for under $100, but there are more beyond the ones I list below.
Barnes & Noble Nook Simple Touch
Style, comfort, and social sharing all in one package.
The Wi-Fi only Nook Simple Touch features a lightweight and comfortable-to-hold design with a soft-touch coated, curved back. The Android-based software is simple yet robust, packing in features that help readers connect with their book-loving friends. And now this eReader features much faster page turns.
The crisp touchscreen at the center is still flanked by physical page turn buttons for those that prefer them. Customize their functions to fit your hand size or how to prefer to use the device. Or, just tap or swipe the screen to turn without experiencing that annoying flash every time you do.
Sync the last page read, bookmarks, and notes across all devices connected to your Barnes & Noble account, share passages to social networks, plus share your progress and what you're reading with select people via Nook Friends. With a Nook you can also lend and borrow books from friends and borrow from local libraries.
Since the Nook can read EPUB files, a popular eBook format, owners can load books from stores other than B&N, such as Google eBooks, Sony, and Kobo. You're not tied forever to one store and can move your eBooks to a different eReader in the future. — K. T.
Find More eReader Gifts

Apple TV
The Apple TV give you the ability to stream music, video and play games on your TV all from your iPhone 4S.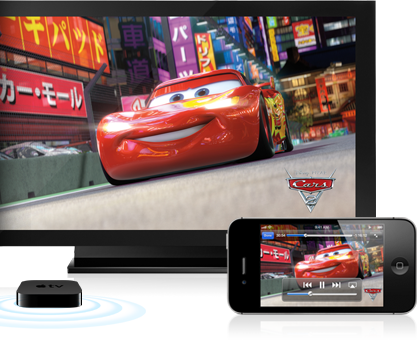 I love my Apple TV. It's a great stand alone set-top box for viewing streaming content like videos rented through the Apple iTunes Store, or other video servies like Netflix, YouTube, MLB, NHL and others. AirPlay makes this a great iPhone accessory. Wireless streaming technology built into the iPhone and Apple TV since iOS 4 means you can start watching a video on the iPhone and when you get home send it to the Apple TV. With iOS 5 you can mirror anything on your iPhone on an external display through the Apple TV for entertainment, business or education.
Hook up an Apple TV to your set at home and stream movies or games like Real Racing HD. You can also hook up to a projector at work for Keynote presentations. Teachers can show education games or apps in their classroom. The Apple TV won't take up much room if you want to carry it with you in a compute bag. — Kevin
Find Other iPhone 4S Accessories
$99 @ [amazon_link id="B001FA1NK0″ target="_blank" container="" container_class="" ]Amazon[/amazon_link]

Fitbit Ultra
For data lovers, the Fitbit tracks activity and sleep habits.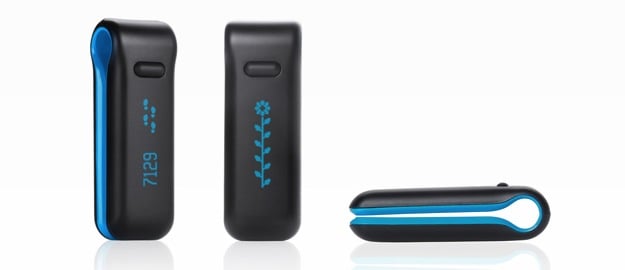 The Fitbit Ultra takes everything we loved about the Fitbit, and makes it better with a collection of new features. In addition to tracking your daily activity level and guiding you to get more active, the Fitbit Ultra can now track the stairs you climb and includes the ability to customize the metrics it displays. The new Fitbit also includes a stopwatch, a clock, and comes in two colors.
Unlike other trackers that are meant to track just your workouts, the Fitbit Ultra tracks your activity all day, and even tracks your sleep habits at night. Your progress is shown on the Fitbit with a plant that grows with your activity. It's also wirelessly uploaded to the web so you can track in more detail. The biggest downside is that the Fitbit is not waterproof, so a trip in the washing machine can kill it. — Josh
Find Other Health and Fitness Gadgets
$99.95 @ [amazon_link id="B005PUONIK" target="_blank" container="" container_class="" ]Amazon[/amazon_link]

Logitech Mini Boombox
Wireless speakers with backlit controls on top.
The Logitech BoomBox promises 10 hours of playback in a small package that can also deliver good quality music.
I'm drawn to this boombox for three reasons, which is why I think you will like it for your holiday wishlist.
At $99, the price is just right for bluetooth speakers.
Logitech brings good sound to your gadgets at an affordable price.
There are controls on the top to play, pause and fast forward your music as well as control volume.
— Josh
Find Other iPad, iPhone, Android Smartphone and Tablet Accessories

Sol Republic Tracks Headphones
Nearly indestructible, these headphones deliver great audio quality for a reasonable price.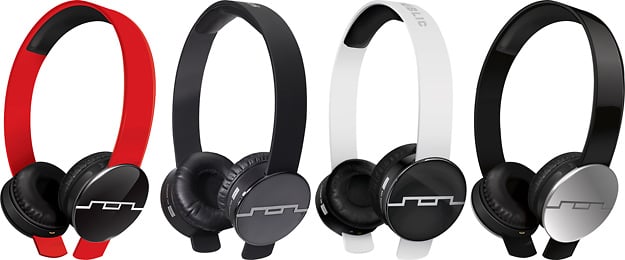 Ditch the crappy headphones that come with most MP3 players for a pair with better audio quality. No need to shell out hundreds of dollars on Beats, Bose or Sennheiser, especially when they might end up broken at the bottom of a backpack. Sol Republic's new Tracks headphones deliver great audio and won't crack so easily.
The headband on these sweet 'phones will bend all the way back without breaking and the ear-cups are super adjustable, so they'll fit even small heads. They make great gifts for adults and kids alike. — K. T.
Find Other iPhone and Android Accessories and Tech Gifts for Tweens.

Adobe Photoshop Elements 10
A great photo editor and organizer for not too much money
Elements is an end-to-end solution for those who don't want the complexity or expense of Lightroom and/or Photoshop. You can organize your photos in the Organizer module. Then you can do simple edits or some really creative things in the Editor feature. Finally, when you are ready to share your masterpiece, the tool has you covered. You can post to social networks, photo sharing sites or your own page. Adobe offers an online sharing tool as well for a premium.
Unlike Photoshop, Elements doesn't restrict you two just two computers. Great for a family of shutterbugs or those with multiple machines.
If you think your recipient will want to also do some video editing, there's a package deal where you get Photoshop Elements 10 and Premiere Elements 10 for less than the two cost separately. Also, Mac users can now get the app in the Mac App Store letting you install on many more machines than Adobe allows with the boxed version or the online version directly from Adobe. Whatever you do, don't buy them directly from Adobe, because you can get one or both programs far less elsewhere. — Kevin
Find More Photo Editing Apps or Photography Accessories
$79.99 @ Mac App Store | $81.77 @ Provantage (boxed) | $109.99 @ Amazon (combo with Premiere Elements)

GameChanger
Traditional board games meet the iPad.
The iPad makes a great gaming platform, but it doesn't exactly bring the family together like a traditional board game. Combine these old school and new fangled concepts together and you get the GameChanger from Identity Games.
The idea behind this concept is both brilliant and yet makes so much sense you wonder why no one has thought of it before. With the GameChanger, the iPad becomes part of the board game, keeping track of the game pieces and where they should be (no more sly cheating!) and providing interactivity through videos, on-screen challenges, and more. The app can also keep track of points and other in-game information so kids can concentrate on playing.
Two games come in the box — The Magic School Bus from Scholastic or AnimalMania — and other game skins will be available next year, so the GameChanger never has to get old. All games are for 2 – 4 players, so groups of kids or the family can gather around the iPad for a fun game night. — K. T.
Find More Tech Toys For Kids and Game Accessories For The iPad
$79.99 @ [amazon_link id="B005OOXQJ4″ target="_blank" container="" container_class="" ]Amazon[/amazon_link]

Plantronics Voyager Pro HD Bluetooth Headset
The Plantronics Voyager Pro HD Bluetooth headset with smart sensor knows when you want to answer calls using it or your phone.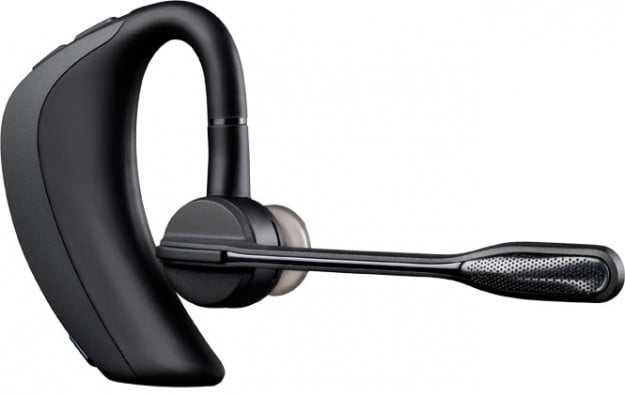 The Plantronics Voyager Pro HD Bluetooth headset delivers good quality audio just like the older model, the Voyager Pro UC 2 headset, that our editor gave an Editor's Choice Award. However, what sets both of them apart and why we're including it in this year's gift guide is the Smart Sensor technology that knows when you want to use the headset versus the phone.
When you get a call on your iPhone, the Voyager Pro headset will automatically take the call if you're wearing it. But if you put it down, tuck it into your pocket or a computer bag, it will automatically let the phone handle calls. No more hunting around for the Bluetooth off button on your phone or scrambling to find the headset in your purse.
The Voyager's battery lasts for six hours while talking or playing audio and up to five days on standby. At only $99.99, the headset costs half as much as the older UC 2 model our editor reviewed. — Kevin
Find Other iPhone 4S Accessories
$79.99 @ [amazon_link id="B0047CQ1PU" target="_blank" container="" container_class="" ]Amazon[/amazon_link]

Amazon Kindle Touch
The Kindle finally gets touch-friendly.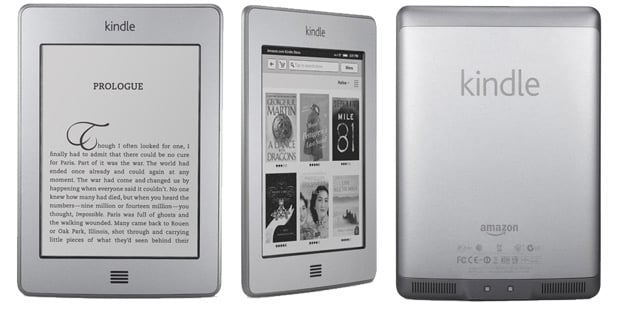 Amazon's new Kindle is slimmer, lighter, and more pocketable than it's keyboard-bearing predecessor. Thanks to the touchscreen, an on-screen keyboard replaces the physical one. Users can turn pages with the tap or swipe of a finger.
Kindle's Easy Reach feature allows users to turn to the next page with either the right or left hand without having to reach or pull off awkward swiping maneuvers. Good thing, since this Kindle doesn't have any physical page turn buttons.
Inside books, readers can now access a wealth of information about characters, settings, historical events and more with Kindle's X-ray feature. Searching, bookmarking, notes, and social sharing remain.
Aside form eBooks, users can also load and read their own documents to the Kindle. It supports TXT, PDF, and DOC/DOCX files.
The Kindle comes in two versions: Wi-Fi only or Wi-Fi + 3G. Wi-Fi only Kindles still get free access to AT&T hotspots around the country, so you can download books, search Wikipedia, or check your email with the (extremely) limited browser even when you're not at home.
The Kindle Touch starts at $99 for the Wi-Fi only version, but keep in mind that this is the Amazon Offers version with screensaver ads. The ad-free version starts at $139.
Read Our Kindle Touch Review | Find More eReader Gifts
$99 @ [amazon_link id="B005890G8Y" target="_blank" container="" container_class="" ]Amazon[/amazon_link]