7 Best USB Charging Stations For All Your Gadgets
Aukey 6-Port Quick Charging Station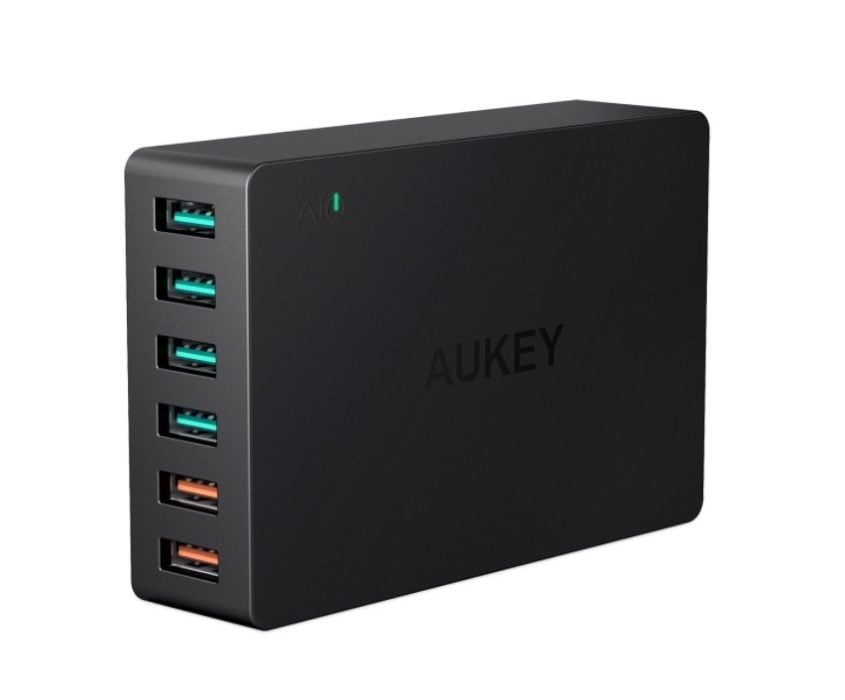 Another excellent option comes from Aukey. This charging station packs six USB ports, two of which support Quick Charge 3.0 technology.
Meaning you and your significant other can both charge your new Android phone at the fastest speed possible and have four ports leftover to recharge everything else. Aukey's charger works with both Android and Apple devices, and again, has safeguards to prevent overcharging and things of that nature.
If you're looking for a good middle ground in terms of features, and want lots of ports, start here.

As an Amazon Associate I earn from qualifying purchases.