5 Best Windows 10 Laptops Under $500 in 2018
HP Stream 11 - $199.99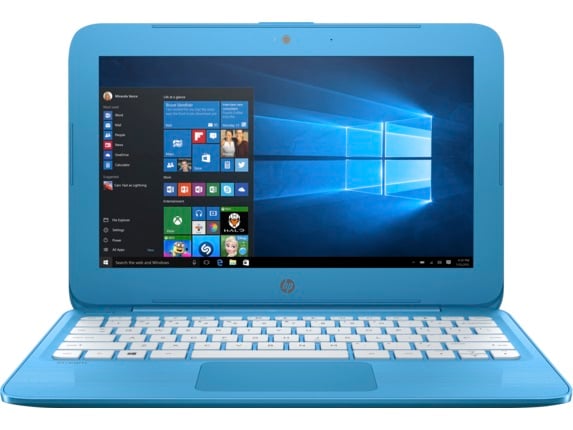 The HP Stream family of laptops are the best example of low-cost Windows 10 PCs. Their colorful shells, reasonable price tags and free software add-ons are perfect for teenagers that need something to complete reports with and enjoy YouTube videos on. The HP Stream 11-y010nr continues these traditions.
This latest HP Stream 11 comes with an Intel Celeron processor, 4GB of RAM and an 11.6-inch 1366 x 768 display. There's a MicroSD card reader so that you can transfer music and pictures between your smartphone. Also, it has 1 USB Type-C port, 1 USB 2.0 port, a headset jack and a HDMI port. All these make it possible for you to use the laptop without ever connecting an adapter.
Battery life is pretty good for a laptop in its price range. The HP Stream 11 lasts 11 hours on a single charge.
You can buy the HP Stream 11 in Aqua Blue with white keys for $199 directly from HP.

Buy the HP Stream 11-y10nr from HP for $199.99

As an Amazon Associate I earn from qualifying purchases.