5 Best Windows 10 Laptops Under $500 in 2018
Windows laptops have always come with different designs for different prices, but in the last few years, Windows 10 laptops have gotten incredibly cheap. In fact, they're so inexpensive that you can easily find a solid Windows 10 laptop under $500, like the HP Stream 11.
The prices of Windows 10 laptops have fallen drastically for a few reasons. For one, the hardware that goes inside laptops has gotten cheaper. 1TB hard drives aren't as expensive as they once were and neither are HD cameras, RAM and high-definition displays. Rather than keep prices high, HP, Dell, Lenovo and other laptop makers are passing the savings on to shoppers.
Microsoft is driving Windows 10 laptop prices lower, too. Hoping to lure users away from the best Chromebooks, the company, reportedly, discounts copies of Windows 10 for low-cost PCs. This makes cheap Windows 10 laptops even less expensive to produce. Special offers and deals – like a free year of Microsoft Office 365 Personal – save buyers more cash on essential software and services.
Read: Best Surface Pro4 Alternatives in 2017
Like all things that cost less, the best Windows 10 laptops under $500 all have compromises. Mainly, they don't have the quick boot times of other Windows 10 PCs. Also, they don't include Windows 10 features that require newer hardware, like Windows Hello cameras or writing with digital pens. They don't perform as well as Windows 10 laptops with the latest Intel Core processors either.
Still, if all you do is browse the internet, check your email and watch videos, the best Windows 10 laptops under $500 will easily handle your everyday tasks. Here are the best Windows 10 laptops under $500.
5 Best Windows 10 Laptops Under $500 in 2017
Dell Inspiron 15 3000
HP Stream 11
Lenovo IdeaPad 310
Asus ZenBook Flip UX360CA
Asus Transformer Book Chi T100CHI
Dell Inspiron 15 3000 - $429.99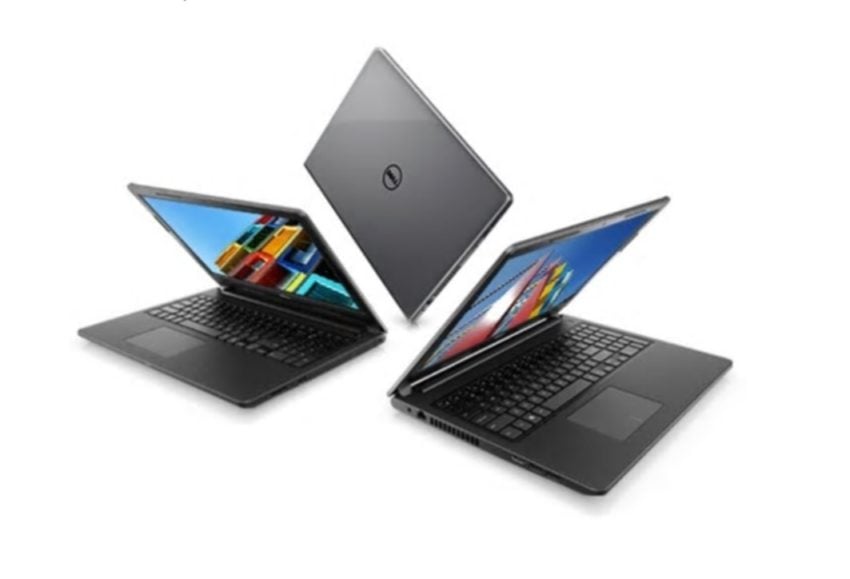 One of Dell's cheapest Windows laptops ever, the Dell Inspiron 15 3000 is for classic laptop lovers. Its 15-inch screen will never leave you wanting to connect an external display and it has plenty of ports and an all-too-rare DVD drive.
You get to choose whether you want the lowest possible price or a more well-balanced machine that costs a little more. The $299 model has 4GB of DDR3 RAM, a 500GB hard drive and an Intel Celeron Processor. Exchanging those for a more performance friendly Intel Core i3 processor, 6GB of RAM and 1TB of internal storage for photos, videos documents and videos brings the price to $429. The $499.99 model has an Intel Core i5 processor and 8GB of RAM.
Every Dell Inspiron 15 3000 has an SD card reader, headset jack, USB 2.0 port, lock slot, Ethernet port USB 3.0 port and a HDMI port. At 8 hours between charges, they should all last through a day of classes or casual browsing at your favorite coffee shop.


This article may contain affiliate links. Click here for more details.