7 Best Windows 10 Laptops You Can Buy
It's no secret that the notebook computer utterly decimated the desktop PC. Small and portable, laptops make it possible to handle your work day from anywhere. Their screens are big enough for working on that spreadsheet you've got to turn in a few hours. You can watch shows in high-definition as you get ready for bed on their large displays. Sales don't lie; when purchasing a computer, businesses and users turn to laptops in droves. Windows 10 laptops add some new things to the mix, giving shoppers even more reasons to buy them.
A lot of the things that Microsoft added with the Windows 10 software update weren't hardware dependent. A few were. Using a fingerprint reader or a special camera, Windows 10 laptops will let you log into them without typing in your password or PIN code.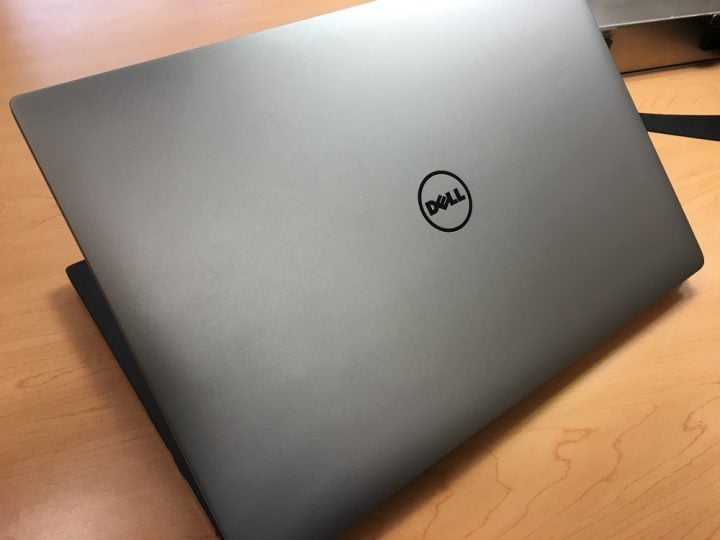 Windows 10 laptops routinely come with touchscreens, even if they can't be used as a tablet replacement. When you absent-mindedly touch your screen after handling your smartphone, it'll still actually do something. Almost every part of Windows is touchscreen friendly at this point. There are Windows 10 laptops with support for mobile data connections like the one built into your phone. Intel's latest generation of processors offer a potent mix of long battery life and less heat. As such, your new Windows 10 laptop is almost guaranteed to be thinner and lighter than the laptop it's replacing.
Read: Best Windows 10 2-in-1s, Laptops & Phones You Can Buy
Here are the best Windows 10 laptops that you can buy. Each is a winner in its class and a great device overall. We've excluded devices running Windows 10 that can turn into tablets from this list.
Best Windows 10 Laptops: Dell XPS 13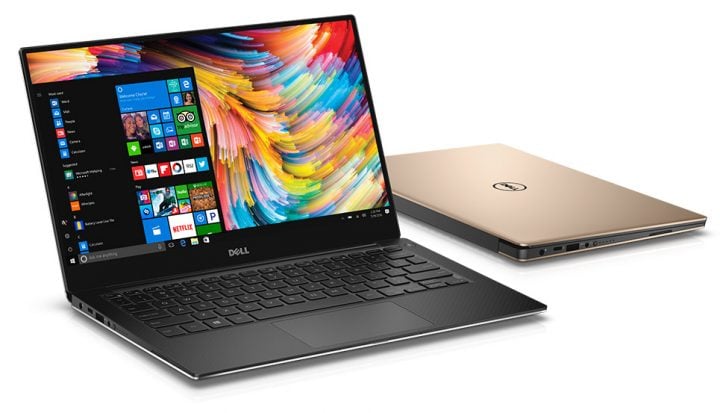 The reigning king of the Windows 10 laptop scene, the Dell XPS 13 has gotten praise ever since Dell first showed it off. This latest version keeps the things people loved about earlier incarnations. It's body consists of carbon fiber and aluminum. Where as the edges on the older version were more rounded, the new Dell XPS 13 has hard angles. It's web camera sits below its screen so that users can fully appreciate the ridiculously small bezel around three of its sides. Dell calls this technology InfinityEdge.
Read: The New Dell XPS 13 Could Be the Best Windows Notebook Ever
The new Dell XPS 13 has the latest in hardware features. A Thunderbolt port makes very speedy transfers of music and photos between devices possible. Intel's 7th Generation Core processor technology lends the machine power, without generating too much heat. The machine lasts 13 hours on a single charge, Dell says. An UltraSharp display upgrade gets buyers crisper visuals.
The Dell XPS 13 starts at $799.
Dell recently introduced the Dell XPS 13 2-in-1, which is not to be confused with the regular Dell XPS 13. It's a thin and light notebook that transforms into a tablet.
[ Buy the Dell XPS 13 at Dell.com for $799 ]
Best Windows 10 Laptops: new Lenovo ThinkPad X1 Carbon
The Lenovo ThinkPad X1 Carbon is the ultimate business notebook. Lenovo describes it as the "lightest 14-inch business Ultrabook." Even still, they've stuffed some good stuff inside its thin carbon fiber frame.
Read: Lenovo ThinkPad X1 Carbon, X1 Tablet & X1 Yoga Excite at CES 2017
It uses Intel's full line of 7th Generation Core processors, including an Intel Core i7 processor. Lenovo has added some must-haves, like Intel HD Graphics 620, an infrared camera option for logging in without a password, 2 thunderbolt 3 ports and optional NFC chips for pairing it with headphones and other accessories.
Lenovo expects to launch the refreshed ThinkPad X1 Carbon sometime this spring.
Best Windows 10 Laptops: HP Spectre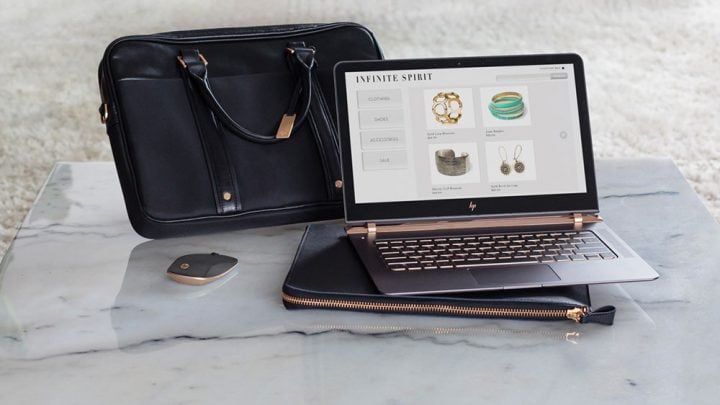 The HP Spectre is a gorgeous notebook in a world drowning in some basic designs. The company is laying claim to the World's Thinnest laptop title with this machine. From top to bottom, it measures just 10.4mm.
A two toned aluminum and carbon fiber design highlights the special hinge that HP designed specifically for this notebook. All of the device's ports live on the spine that the special hinge creates. Two of the three USB Type-C ports have Thunderbolt technology for fast transfers. That's two more ports than buyers of other Ultrabooks get. Models come with both 7th Generation Intel Core i5 and i7 processors. All versions have a 13.3-inch FHD display and 8GB of RAM. The HP Spectre lasts 9 hours between charges.
HP's online store has the HP Spectre on sale for $1019.
[ Buy the HP Spectre at HP.com for $1019 ]
Best Windows 10 Laptops: Dell XPS 15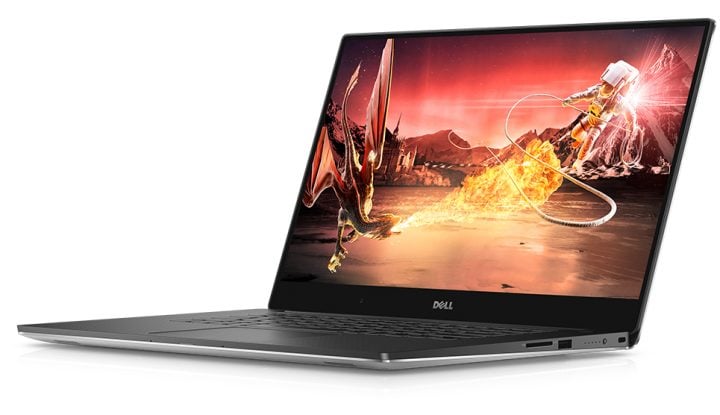 The big brother to the Dell XPS 13, the new Dell XPS 15 is a beast. It keeps the aluminum and carbon fiber design that the smaller version has. It also keeps the InfinityEdge display technology that Dell uses to get smaller bezels around the display.
The Dell XPS 15 now uses 7th Generation Intel Core processors. As such, it is able to handle 4K video a bit better. There's Intel HD Graphics 630 support and options for the new GeForce GTX 10 series graphics cards. Thunderbolt 3 is still around.
Read: Dell XPS 15 9550 Review
It can be configured with a 15.6-inch UltraSharp 4K Ultra HD display that has touch. That's the same screen technology that's catching on with television buyers. Dell says this allows for more accurate colors for works in Photoshop and more. Whereas the Dell XPS 13 focuses on portability, the Dell XPS 15 is a work horse.
Like the original, the new Dell XPS 15 starts at $999.
[ Buy the New Dell XPS 15 at Dell.com for $999 ]
Best Windows 10 Laptops: Asus ZenBook 3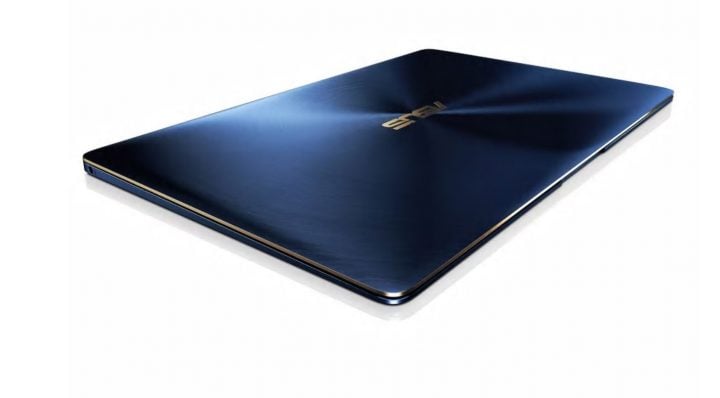 All Windows 10 laptops prize portability, but Ultrabooks are still around and they still prize it above everything else. The Asus ZenBook 3 is the ultimate Ultrabook. It's designed to be as good-looking as Apple's MacBook, while running Windows 10 natively.
Shoppers can opt for up to a 7th Generation Intel Core i7 processor. Asus promises a 9 hour charge, which is certainly less than what bigger notebooks are capable of. To make up for that, the device has fast charging. Users can get back to a 60% charge in around an hour. Four speakers back up the 12.5-inch HD display.
Asus was able to get the machine down to its 11.9mm thickness by dropping almost every port. There's just a single USB Type-C port for charging and expansion and a headphone jack. Smartly, there's a fingerprint reader built into the trackpad for use with Windows Hello.
The Asus ZenBook 3 starts at $1099 for a silver aluminum model. Asus offers gold and blue models too.
[ Buy the Asus ZenBook 3 at Asus.com ]
Best Windows 10 Laptops: Dell Inspiron 11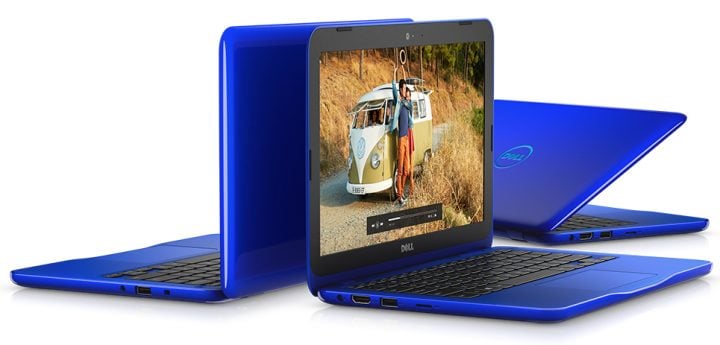 For value shoppers and casual computer users, the Dell Inspiron 11 3000 is a terrific machine.
It uses an Intel Celeron N3050 processor, which won't win any performance tests, but is perfectly acceptable for web browsing and light productivity. There's 2GB of RAM and 32GB of on-board storage too. Ports are aplenty, with HDMI, UBS 2.0, USB 3.0, a headset jack and a MicroSD Card slot.
The machine features an 11.6-inch 1366 x 768 resolution display. Shoppers get all of this for $199.
[ Buy the Dell Inspiron 11 at Dell.com for $199 ]
Best Windows 10 Laptops: Razer Blade Stealth
Laptops are meant to be all-in-one packages, but gaming laptops achieve this goal by being gargantuan in size. The Razer Blade Stealth tries something different.
It's not really a gaming laptop in the strictest sense. It's an Ultrabook with the same styling and keyboard as Razer's other machines. Instead of including a graphics processor inside the $899 machine, Razer lets users pair it with a Razer Core for when they absolutely need the best gaming performance at home.
The Razer Blade Stealth starts at $899. Purchased together, Razer sells both the Core expansion system and a Blade Stealth for $1299.98.
[ Buy the Razer Blade Stealth from RazerZone.com for as little as $899 ]
Good luck choosing your next Windows 10 laptop.

As an Amazon Associate I earn from qualifying purchases.