Best Wireless Charging Pads for Galaxy S9
In this guide we have a list of the best wireless chargers for the Galaxy S9 and Galaxy S9+. This phone is packed with convenient features, and that includes wireless charging. First, we'll explain the difference between wireless and fast wireless charging, then recommend some of the best ones worth buying.
There are multiple different wireless charging pads, stands, or mounts compatible with your Galaxy S9. Some come right from Samsung, while others are from reputable 3rd party accessory makers we know, use, and trust.
While the iPhone is new to wireless charging, most Samsung phones have enjoyed it for years. Furthermore, dating back to 2015 Samsung phones feature "fast" wireless charging. Allowing them to recharge without wires at nearly the same speed as the wall charger that comes in the box. The iPhone can't do that, but only if you buy the right wireless charging pad for the Galaxy S9.
We've found wireless chargers and pads starting as low as $12.99 you'll want to consider. Then, faster chargers or options with multiple charging coils cost a little more. For the best and fastest charge, you'll need to spend around $35-50 to get one made by Samsung themselves.
Wireless charging doesn't have to be slow and impractical just for convenience. Buy a fast wireless charger, and your device will recharge very quickly. Instead of only getting 5-7w of power, the Galaxy S9 wireless charging system can draw 10-15w. This just means it's a lot faster than other devices on the market.
If you want these fast wireless charging speeds on the Galaxy S9 you need a few things. Buy a fast wireless charger from our slideshow, and use the wall plug and cable that came in the box with your phone. It supplies the required power for "fast" wireless charging. Well, if what you buy doesn't come with a plug already. Samsung's own Fast Wireless Charging Convertible Pad is our first choice, but there are other affordable options in our roundup below.
Anker PowerPort 10 Wireless Charger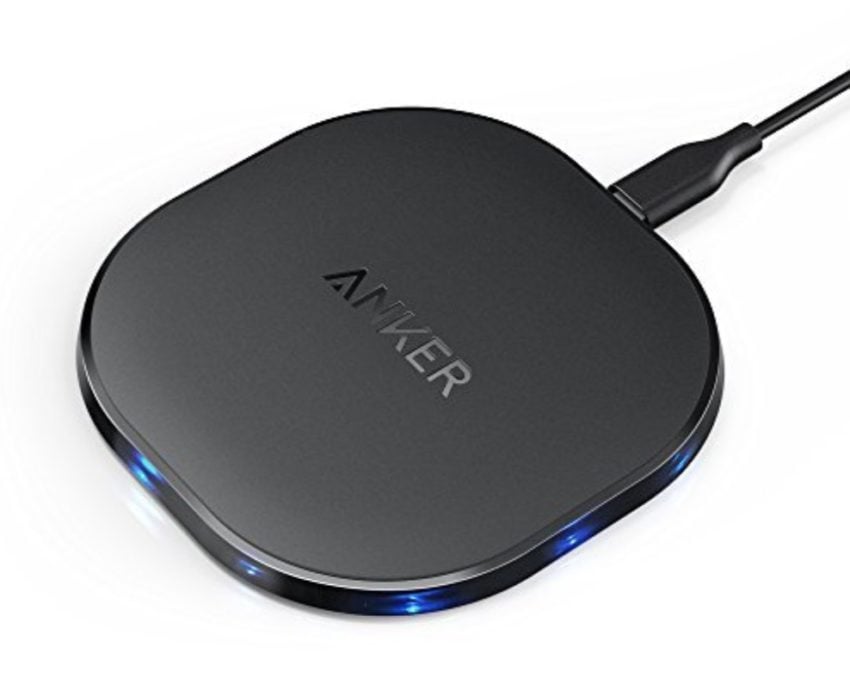 Our first recommendation is the Anker PowerPort 10 Fast Wireless Charging Pad. It's small, lightweight, affordable, and offers fast charging speeds.
Anker is a brand we know, use, and highly trust. They make some of the best chargers and battery packs on the market. Their latest PowerPort 10 wireless charger is exactly what you need.
This features 10w fast wireless charging for the Galaxy S9, comes with an included 3ft cable, and has small LED notification lights so you know it's charging. Sometimes if you don't lay the phone down right, it won't charge because the coils don't line up. These LED's are an easy way for you to know it's working, and when you're at 100%. This is a great all around charger for half the price of Samsung's official one.