Best Work From Home Jobs to Make Money Online in 2020
Work from Home with Upwork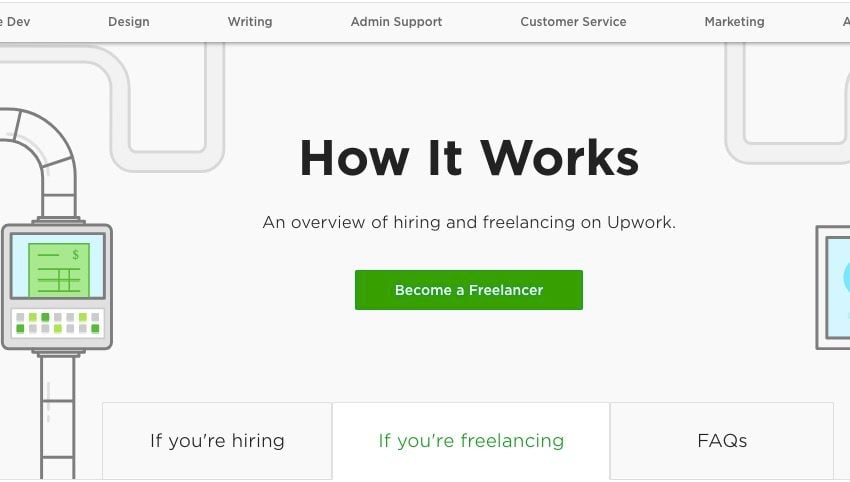 Upwork is an online marketplace for freelancers to make money. If you have a skill, you can use this to find clients anywhere in the world. You will need to build up a resume on Upwork to get higher paying jobs, but there are a lot of opportunities and you set your price, so when you need to give yourself a raise you can ask for more money.
With Upwork you can find programming jobs, customer service jobs, writing jobs and much more. There are a ton of opportunities to find a work at home job using Upwork. You are a freelancer so you will be responsible for paying your own taxes and there are no benefits.
Some Upwork jobs are hourly, while others are project based. You get paid through Upwork, and you can set milestones for payments so that you don't need to worry as much about getting stiffed by a client.
Upwork takes 20% of the first $500 you bill a client, 10% for billing between $500.01 and $10,000 and 5% of billings over $10,000. This is over the lifetime of work with a client, so it's not 20% of each bill.
Here's more on how Upwork works and how to get started.

This article may contain affiliate links. Click here for more details.