Bitmoji App: 5 Things Users Need to Know
The Bitmoji app for iPhone, iPad, Android, and Chrome lets you create and send your own personalized emoji avatar to others. This is what you need to know about the popular Bitmoji keyboard, Bitmoji on Snapchat, Bitmoji problems, and more.
Bitstrips' Bitmoji app isn't new but many people are just finding out about the keyboard that allows you to express yourself with a custom emoji.
If you recently got a text from a friend with an emoji that closely resembles their appearance, there's a good chance they're using the Bitmoji app.
If you're sick of the stock emojis and want to create one that looks like you, Bitmoji is an app that you don't want to miss.
What is Bitmoji?
Bitmoji is a free app that allows you to send a personalized avatar to your friends and family across various chat programs.
The app features tons of customization options that allow you to nail down your appearance. You can change the look of your hair, your facial hair, eye color, size, eyebrows, even the clothes that show up when you send your avatar to someone.
They also feature expressions for happiness, dread, optimism (see below), and countless others. Yes, Damn Daniel is also included.
If you are using an iPhone or iPad, you need to be running iOS 8 in order to use the Bitmoji keyboard on your device.
If you are running something older than that, you can still send Bitmoji to people via the Bitmoji application itself.
How to Use Bitmoji
Once you download the Bitmoji application, you'll need to access it via your chat apps (Android) or your keyboard (iOS).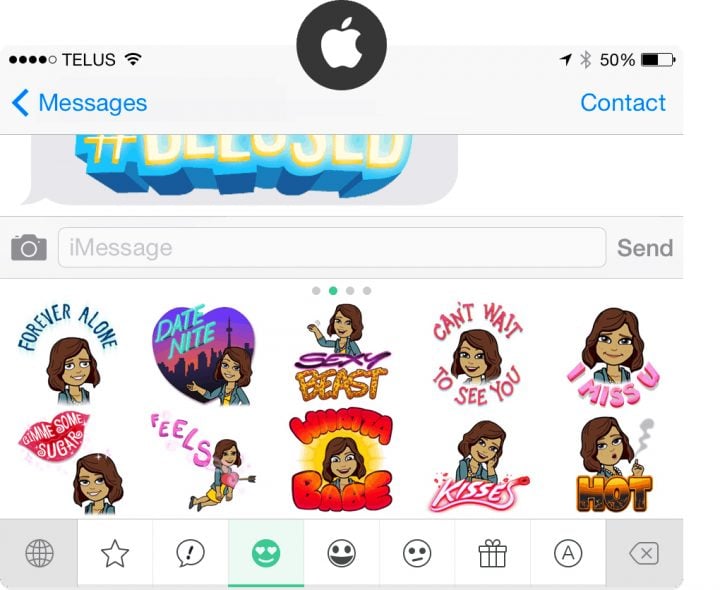 The Bitmoji app comes with its own set of installation instructions but here's how to enable it on an iPhone or iPad:
In your device's Settings, tap "General"
Tap "Keyboard", then click through to "Keyboards"
Tap "Add New Keyboard"
Under "Third Party Keyboards" tap "Bitmoji"
You will be returned to your Keyboard list. From here, tap "Bitmoji"
Switch "Allow Full Access" from Off to On, and accept Bitmoji's access to your keyboard
Once you've got the Bitmoji keyboard live, you'll be able to access it quickly via your shortcuts. On iOS, you'll want to tap the "globe" symbol then tap "ABC" to quickly access the Bitmoji keyboard. You can also hold down the globe button and access it via the pop up menu.
Tap on the Bitmoji you wish to send and it will copy the image to your clipboard. Tap on the message field and select paste. Paste your Bitmoji and hit send. You can also include a message with your Bitmoji if you'd like.
If you prefer to use Bitmoji with Google Chrome you'll need to download the extension from the Chrome Web Store and enable it.
Bitmoji works with a variety of chat programs including Google Hangouts, iMessage, Whatsapp, and Facebook Messenger.
How to Use Bitmoji in Snapchat
You can now use Bitmoji with Snapchat.
A recent update to Bitmoji allows you to link your Bitmoji account from Snapchat. Once you do this, your Bitmoji avatar will automatically appear in Snapchat. And yes, you can add any Bitmoji you see to a Snap or chat.
To get started, make sure you have the latest version of Snapchat and the latest version of Bitmoji installed on your device. Once you've made sure of that, follow these instructions.
Open up Snapchat.
Tap on the ghost icon at the top of the Camera screen.
Tap the gear icon to open up your Settings.
Tap on 'Bitmoji.'
Tap on the "Link Bitmoji" button.
If you're logged in, you'll see a screen asking if you want to allow Snapchat to use your current Bitmoji avatar.
If you want to unlink your Bitmoji from your Snapchat account you'll head to Snapchat settings and select 'Unlink your Bitmoji.'
Keyboard Privacy
If you install Bitmoji on iOS it will ask you for full access to your keyboard. While this might be a little unsettling, it's necessary to use the app.
The developer asks "for Full Access permission so that we can download your custom Bitmoji images from our servers."
The company also says that at "no time are we reading, transmitting or storing anything you type."
Theme Packs
The Bitmoji app is free but there are in-app purchases you can make to customize your avatar.
The Bitshop (the little stall icon in the right hand corner of the app) allows you to pay for Theme Packs that bring new expressions for your avatar. Most of these are $.99 and add six new themes for you to send to friends.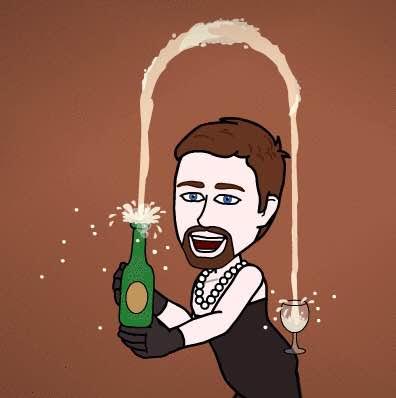 The developer is constantly adding new free Theme Packs and notes that "you will never be charged for a Theme Pack without your consent."
How to Fix Bitmoji Problems
If you've already downloaded the Bitmoji application and you're experiencing problems, take a look at these potential fixes for Bitmoji problems.
If you recently installed a Theme Pack from the Bitshop and you're not seeing it in the app, try this workaround:
Ensure that you're logged into the Apple ID that made the purchase on the Bitshop.
Open the Bitmoji app on your device.
Tap the Settings (looks like a wheel) icon.
Tap Restore Purchases near the bottom.
Return to the Star tab and your new bitmojis should be there.
If you recently installed Bitmoji on a device running iOS 9 but you don't see the keyboard, this fix should help enable it:
First, open up your Settings and head to General > Keyboard > Keyboards.
From there, tap Bitmoji.
Toggle Full Access Off and  then On again.
Open up the Bitmoji keyboard.
Annoy your friends with ridiculous bitmojis at all hours of the day.
If the app you want to use isn't included in the Bitmoji app's share list, you can save bitmojis as photos and send them that way. Here's how to do that:
Go into the app and select a bitmoji.
Save the bitmoji to your device's photo gallery.
Open the chat app you want to use.
Insert the bitmoji from the photo gallery like a regular photo. (Note, you'll probably need to give the app permission to access your photos.)
If you run into another issue with the app, be sure to report it to the developer. You can do that by sending an email in with your problem.
Bitmoji iOS 10 Problems
If you upgrade to Apple's new iOS 10 update and your Bitmoji keyboard stops working, there's a simple fix.
If you're on iOS 10 and having Bitmoji Keyboard issues, update to the latest version in the App Store! pic.twitter.com/ZhwbkvMFm6

— Bitmoji (@Bitmoji) September 16, 2016
All you need to do is download the latest version of the Bitmoji app. The developer says the latest update squashes this problem, hopefully for good.
We haven't had any major problems with Bitmoji since the developer issued its latest bug fix update. The latest comes with several fixes for lingering iOS 10 problems.
iOS 11.4.1 Release Date Tips & Tricks
Start Preparing for iOS 11.4.1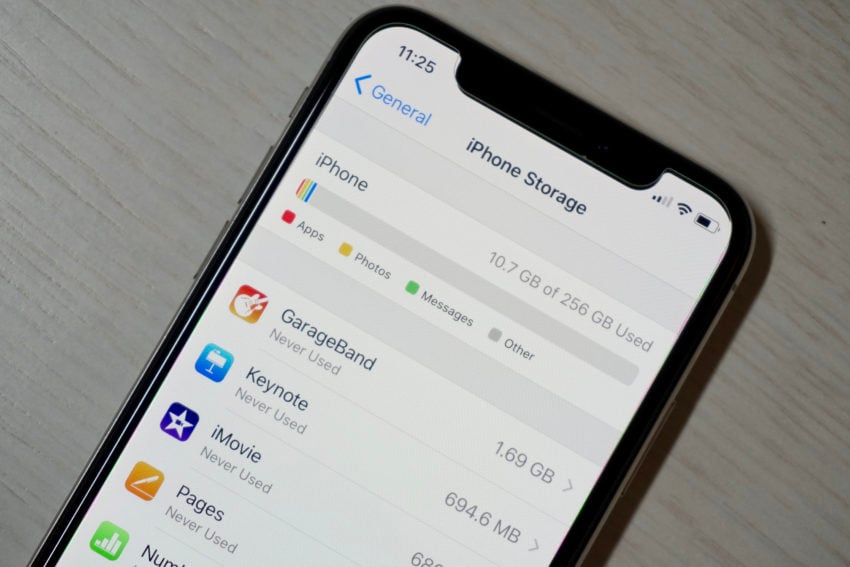 With a release on the horizon, you should start preparing for iOS 11.4.1.
If you need to, use this time to cleanup the storage on your device. iOS 11.4.1 probably won't require a huge download, but those of you on the threshold could benefit from a little cleanup.
Go into your device's storage and delete the files (photos, apps, etc) you no longer need. Cleaning up your device could also improve your device's performance.
Now would also be a good time to start backing up the data stored on your device(s). If you don't know where to start, you'll want to dig into our guides covering iCloud backups and iTunes backups.
Make sure you track down all of your login information before the iOS 11.4.1 update arrives. Have your Apple ID/iCloud login and the login info for your important apps and services ready to go. iOS 11.4.1 could log you out of some of your apps and services.
If you want to install the iOS 11.4.1 update right when it comes out, and you don't have access to a power source, you'll need a specific amount of battery life to start the installation process.
Make sure your device has at least a 50% charge (or you're near a charger) around 10AM Pacific Monday-Friday. This also applies to those of you looking to download new versions of the iOS 11.4.1 beta right when they come out.
This might seem tedious, but a little prep work will help you avoid major problems before, and after, the iOS 11.4.1 update's release.

As an Amazon Associate I earn from qualifying purchases.