3 Black Ops 3 Update Problems & Fixes
After installing the Call of Duty: Black Ops 3 update on Xbox One and PS4 some users cannot play the game. Specifically the Black Ops 3 update or Black Ops 3 hotfix can leave some users with a game that crashes at the end of the match, unable to connect and seeing a "Failed at Host Lobby" message.
In order to play the game you will need to download the latest Black Ops 3 update or patch on Xbox One, PS4 or PC.
We saw issues with the last update and now there are concerns about the Black Ops 3 1.07 update. You may also run into these issues after installing a hotfix that comes outside of a major update.
If you are having problems playing after installing the latest Black Ops 3 hotfix or update you can fix some of the issues on your own. You can also use this guide to fix common Black Ops 3 problems.
How to Fix Failed to Host Lobby Error
If you see a Failed to Host Lobby message in Call of Duty: Black Ops 3 after installing the update on PS4 or Xbox One there is one thing you can do to fix this on both consoles.
@DavidVonderhaar vahn fix this pleaseee I want to play your beautiful game pic.twitter.com/1U5F1uriqL

— Corey (@zJOK33RZ) November 19, 2015
After you see the Failed to Host Lobby Black Ops 3 error message, exit the game and go to the home screen on your console.
Now, close the app and wait a few seconds. Restart Call of Duty: Black Ops 3 and then it should open up and download new hotfixes.
How to Fix Crashing After Game in Black Ops 3
After installing the latest Call of Duty: Black Ops 3 update on PS4 and Xbox One, some users report the game crashing at the end of a match.
"I can connect to games and play them just fine, but at the very end right before it's about to go back to the lobby, it crashes to the dashboard. Three times in a row its happened to me now. Anyone else getting this?" writes notdookiehowser on Reddit.
Some users report seeing the PS4 error code CE-34878-0 when this happens. That error is linked to corrupt data — but you don't need to go to Safe Mode just yet.
The fix, that is working for many users, is to delete all your custom classes and then re-make them. Reddit user papertowls discovered this unofficial fix.
Before you delete them you may want to take pictures of them using your phone or the screenshot feature so you know how to set them back up. Multiple users report this works.
Unable to Connect to Black Ops 3 After Update
If you cannot connect to Call of Duty: Black Ops 3 after installing the latest patch or update there is a simple fix.
Similar to the Failed to Host Lobby message, the best thing to do is restart your game, or to completely restart your console. This can prompt for a hotfix that solves the problem or simply get you on the latest version so you can play online.
Check the Server Status of the Call of Duty: Black Ops 3 servers on this page if you continue to have trouble.
You may also see this message when checking for files on the main screen drops you back to the screen to check for files again. If this happens you may see an option to play on LAN or to go Online. Instead of quitting the game, you can simply choose the Play Online option.
Awakening Black Ops 3 DLC: 9 Things to Know Now
Skyjacked Black Ops 3 Map Video & Details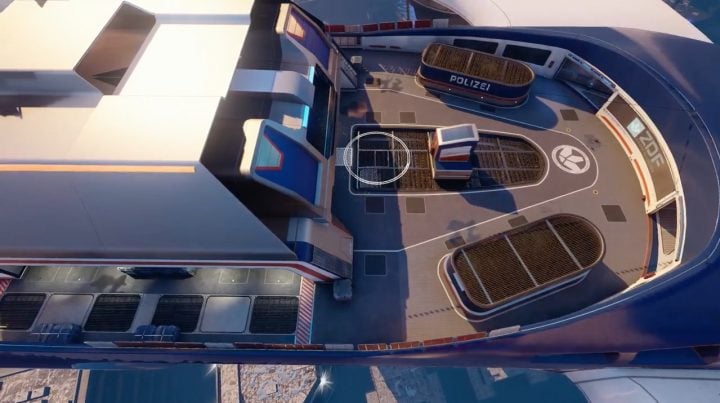 The Skyjacked Black Ops 3 map is one of the remakes of a popular map from earlier Call of Duty games. Skyjacked is a reimaginign of the map Hijacked from Black Ops 2. Although this is not completely new, there are many changes to the map to enable the new movement options that Black Ops 3 delivers.
In the teaser for Awakening DLC, Dan Bunting, Game Director of Multiplayer at Treyarch tells us that this is the map that he is most excited about in the first set of Black OPs 3 DLC. It is, "fast, frentic and chaotic." according to Bunting.
The video above shows off a preview of the Skyjacked Black Ops 3 map with multiple vantage points of the map, that show off the cover, some of the lanes and the multi-level design.
There are many places to wallrun on Skyjacked and the preview offers a nice way to get an early look ahead of the full release and other public previews.

This article may contain affiliate links. Click here for more details.