Can the Motorola Droid RAZR Compete with the Galaxy Nexus?
On October 18th, it's widely believed that Motorola will announce a new phone that will likely be called the Droid RAZR, a name that will combine the company's two most iconic brands.
Shortly after that, Google and Samsung will be taking the stage at an event in Hong Kong and will not only be showcasing the upcoming Android 4.0 Ice Cream Sandwich operating system but will assuredly be announcing a new Nexus device called the Galaxy Nexus.
Yes, you heard that correctly.
Two highly anticipated Android smartphones will be announced on the same day.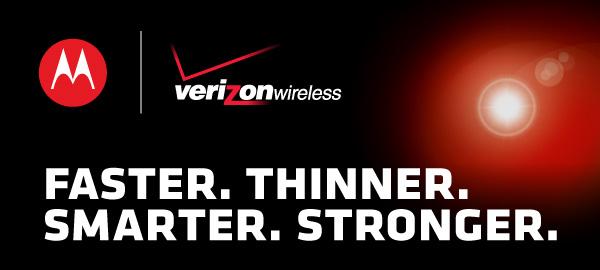 So what this means is that those of you who aren't aiming to buy an iPhone 4S or a Windows Phone Mango device (you weren't really considering a BlackBerry, were you?) will have a big decision to make.
Now, in order to help you in making an informative decision, I've already gone over why I don't think one major upcoming Android release can compete with the Galaxy Nexus. And it's now time to put Motorola's next 4G LTE device to the test.
Can the upcoming Motorola Droid RAZR compete with the Galaxy Nexus?
Let's take a look.
First off, here are the rumored specifications of the Droid RAZR. A 4.3-inch qHD display. A 1.2GHz dual-core processor. 1GB of RAM. 4G LTE. Kevlar coated case. Gorilla Glass display.
We've also seen it show up in some photos so we have a fairly good idea about the form factor as well. It's supposed to be the thinnest 4G LTE smartphone yet. Thinner than the iPhone 4S even.
Fantastic.
But none of that trumps the Galaxy Nexus.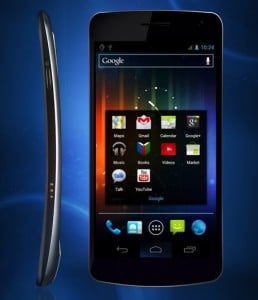 Both phones will have 1GB of RAM and a 1.2GHz dual-core processor. Both will likely shoot 1080p video. But that's just about all they will likely have in common.
The Galaxy Nexus will have what is believed to be a 4.65-inch 1280 x 720-pixel Super AMOLED HD with curved glass. That's 720p quality. The Droid RAZR? Well, it's rumored to have a qHD display. PenTile Matrix or not, it's still of a lesser quality. It'll also likely have NFC (near field communication) support and a massive 1.750 mAh battery which will help deal with the 4G LTE.
And it's that last part, the battery part, that I think is an important piece to consider. The Droid RAZR is supposedly going to be the thinnest 4G LTE smartphone yet and it makes you wonder if it's going to have to sacrifice battery size to attain that moniker.
The Galaxy Nexus will be 9mm thick at its thinnest point. Can't really imagine how much thinner the RAZR is going to be.
In addition, I think the Galaxy Nexus' curved glass design trumps that of the rectangular Droid RAZR. That's just personal preference though but I think many who have picked up a Nexus S will agree how delightful it is to hold.
It's no surprise that Apple has apparently been experimenting with it as well.
So, overall, the Galaxy Nexus features a couple of beefier specifications and may pack a bigger battery than the Droid RAZR. The design of course is personal preference. In other words, we can't really make a full conclusion based on hardware alone.
But what about software?
This, in my opinion, is where the Galaxy Nexus will make you forget about the Droid RAZR. You see, the Droid RAZR is going to be announced on October 18th during the day (12PM) here in the United States. Google and Samsung won't take the stage until later in the day as their event is taking place in Hong Kong and now New York City.
What this means is that there is a good chance that the Droid RAZR will have Gingerbread on board when it arrives and not Android 4.0 Ice Cream Sandwich. (I also just don't see them having MotoBlur ready to go with ICS.)
In fact, we've seen it show up in a benchmark with Android 2.3.5 on board. This, if true, makes the Droid RAZR far less appetizing and here's why.
Android updates for Verizon phones usually aren't timely. And if they are, they are often plagued with bugs.
As many of you know, the Nexus branded devices are the first to get updated.
And lastly, who doesn't want Android 4.0 right out of the box? I know I wouldn't want to wait until 2012 to get my hands on it.
That being said, maybe Moto and Big Red throw us a curveball and we see the Droid RAZR launch with Ice Cream Sandwich. It's a Droid device though, which means it will very likely have MotoBlur.
The Galaxy Nexus will likely have a vanilla version of Android, free from a sluggish UI. That also means that it won't have Verizon bloatware and will probably have an unlocked bootloader right out of the gate.
Probably won't be able to say the same for the Droid RAZR and that's where it loses out to Galaxy Nexus.
So, the Galaxy Nexus is on par with the RAZR in the hardware department and it will likely have a huge advantage software-wise. But what about on a sales level? This is the only place where I could see the Droid RAZR maybe luring a few people in.
Oh wait, I forgot. Verizon and Motorola are completely inept at marketing 4G LTE and 4G LTE smartphones. (See: Motorola Droid Bionic). RAZR/Droid are two of the most iconic names in phones and I just don't see them doing anything worthwhile with them.
Throw in the fact that Google will likely throw its weight behind the Nexus in order to battle the iPhone 4S and you have a Droid RAZR that will have a hard time appealing to the average person who didn't buy an iPhone 4S already.
Final whistle.
Galaxy Nexus – 3.
Droid RAZR – 0.
Now, ultimately, what it comes down to is personal preference.  But right now, on paper, the Galaxy Nexus cannot be touched. It outclasses both the Droid RAZR and the HTC Vigor.
We'll find out for sure on the 18th though.

As an Amazon Associate I earn from qualifying purchases.