Carbon: Finally, a Great Android Twitter Client Arrives
The search for a decent Android Twitter client just ended with Carbon, the new app that offers a lot of features with a simple interface that's intuitive, discoverable and attractive. The only thing we've found to dislike about Carbon so far: the app only works on Android phones. Tablet users should move on, there's nothing to see here.
People who prefer light-colored or colorful Twitter clients should also move along. But most of those people should reconsider their opinion, since darker-colored apps take up less battery life. That's because the screen doesn't need to turn on the juice-sucking pixels on larger Android phone displays.
Despite the dark interface, it still looks really nice thanks to what each tweet includes.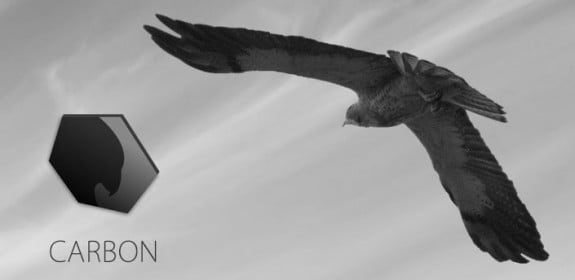 Carbon displays images and video inline. Users will see image and video thumbnails right in each tweet. Tap them to see larger versions. Also, users can tap and hold to make links come alive.
The basic interface lets users pull down the screen to update their stream of tweets. Instead of the rubber band snap, Carbon rocks the screen back in place. It looks inventive and interesting, and avoids one of patents Apple used to sue Samsung.
At the bottom of the screen the user finds a plus icon to add a new account, the account's avatar icon and the settings menu button.
To interact with an individual tweet just tap it. A new screen shows up with options for retweeting, starring as a favorite. There is also a menu for copying the tweet itself, one for a link to the tweet, and one for sharing the tweet via the built-in Android share feature.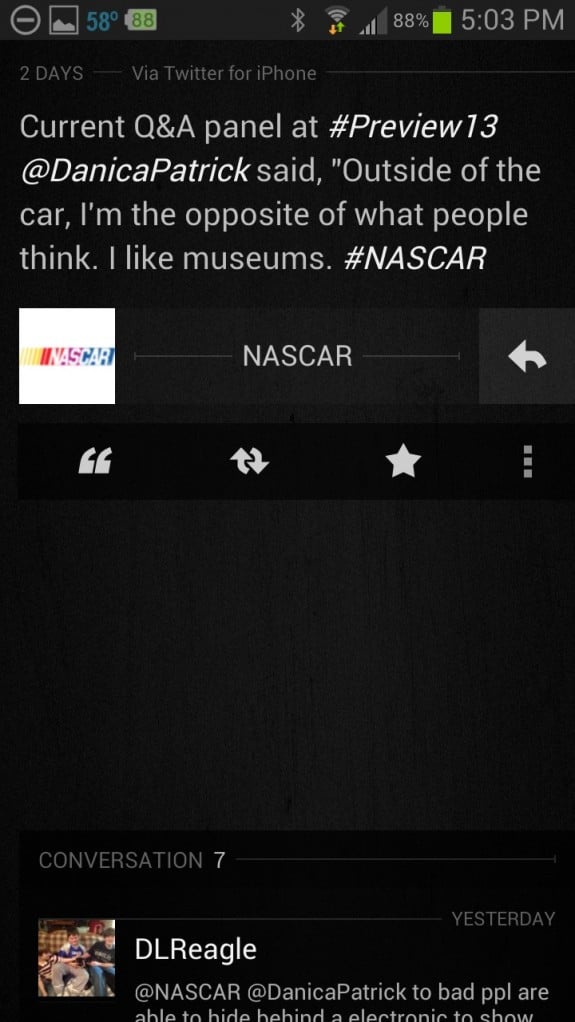 The user information screen shows off pertinent user data, including account information, stats and lists from that user.
Top 5 Reasons We Love the Carbon Twitter Client
We love the Carbon Twitter client for the following reasons:
Power Scroll – use two fingers to swipe quickly to the top or bottom of the timeline
The user-interface offers all the features needed easily with swiping left/right to show mentions and direct messages too
In-line display of multimedia
Great threading for conversations and direct messaging
Excellent handling of user name auto-compete, hashtags and keywords
No Tablet Support
Sadly, Carbon does not run on tablets yet. The Google Play store lets tablet users install the app, but when we launched it, here's what we saw.
We're guessing they didn't keep us from installing it so that we can keep it on the tablet, and this way get updates which should turn on tablet support eventually. Until then, it is for phones only! What a shame. We love the app and want to run it on every Android device we own.
Despite the lack of tablet support, Carbon comes to the Google Play Store (free) with a great first attempt. We look forward to seeing future improvements.

As an Amazon Associate I earn from qualifying purchases.