'Clash & GO' Game Combines Clash of Clans with Pokémon GO
If you combine Clash of Clans with Pokémon GO into one game you'd have something really exciting. That's exactly what this new game Clash & GO will offer later this summer. The highlights sound like nothing but buzzwords, but after digging deeper it actually looks very promising.
From the popular developers behind Draconius GO, this new title combines AR gaming, geolocation, city-building, and real-time strategy all in one.
You walk around in the real world using AR, just like Pokémon GO. Then, stop anywhere and build your own village and base similar to Clash of Clans. They even added in PvP battles and a single-player campaign mode to top things off. Here's a quick video before we get into further details.
You can build in the open world, manipulate it using CGO tokens, build a city, complete quests and more. The developers even mention the Blockchain, as it has something to do with how the augmented reality works inside of the game. As we said, it hits all the right buzzwords.
Similar to Pokémon GO the game uses Map data, location, or your camera as you walk around the real world. You can explore unoccupied territories, find treasures, and capture useful objects for use later. And yes, this is all outside in your neighborhood, at parks, and around town.
"The combination of Blockchain and AR enables players to transform and manipulate their virtual surroundings. Whenever you open Clash & Go, you don't know what surprises the dynamic, ever-changing world will bring."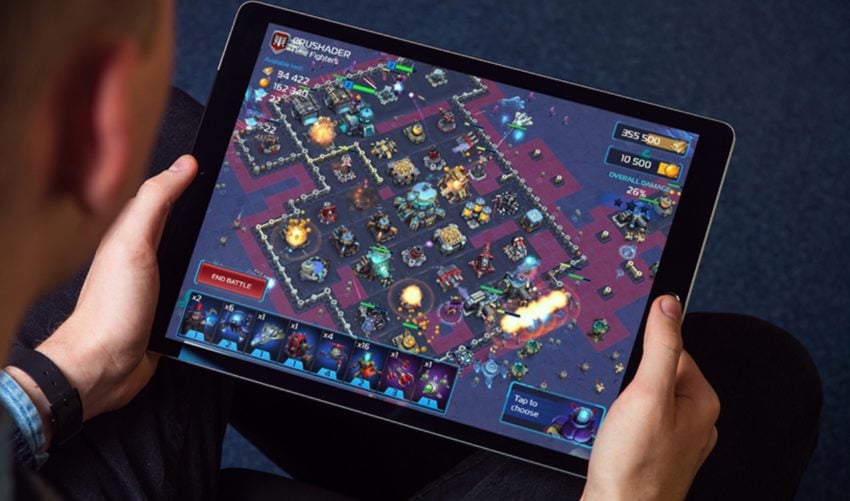 At some point, you can hunker down and start building your own base like you'd see in a game like Clash of Clans. Almost like a tower defense game, but completely different. Build a strong base, show your tactile skills, and upgrade your walls so you can protect your resources. Again, this all sounds extremely familiar, just never all in one game.
Some of the photos and video look like Clash of Clans, but we're not sure how they'll all blend together. Once you build a village do you leave it to look for resources around town. Can we walk around and gather what we need, then bring it back and use it for upgrades? We're not really sure, but it's exciting nonetheless.
You can even create clans with friends or nearby players. Remember, this does have RTS elements sprinkled throughout. We even see a few hints of Ingress, Niantic's first game before Pokémon GO. In Clash & GO you and your clan can spin geolocation points of interest and see if anyone owns it. If so, you can battle it out and take over the territory and expand your base. When you take over a territory you'll get more resources and CGO tokens.
Apparently somehow you can earn Cryptocurrency from mines in your base, while you play. We're still waiting for more details about Clash & GO, but we were told it'll be released in August. We'll update this story once we know more.