Clash of Clans December Update: 6 Details for Players
The huge December 2015 Clash of Clans update is finally here, which was rumored to be released on or around December 7th but arrived on the 10th. The last few weeks we've received a lot of exciting details about what's coming, and now we have even more news about spending less gems for boosting, new troops and much more.
On November 23rd Supercell started its two weeks of sneak peeks, which ended on December 7th. Clash of Clans is one of the most popular mobile games on the planet, and this is a game-changing update for all players. Which is why it has been receiving so much attention as of late.
Read: 10 Common Clash of Clans Problems and Fixes
As we already know, this update is mainly about Town Hall level 11, bigger maps, and a 3rd hero for players, but that's only a small piece of the puzzle. In fact, over the course of the past 10 days the developers have unveiled loads of changes, including six or so more in recent days, and below we'll explain some of the changes players are now seeing.
It's becoming more and more clear that this is one of the bigger updates in the history of Clash of Clans, except for TH10 players. At the same time, it delivers new content for maxed out players who've enjoyed it for nearly three years. The developers continue to update the game every few months with changes, new features, Clan Wars, additional levels to reach and more to keep interest at an all-time high, and that's what happened this month.
With the update here, users can expect to see some Town Hall level 11 players, a 3rd hero, a bigger map, a powerful new defensive building for TH11 players and more.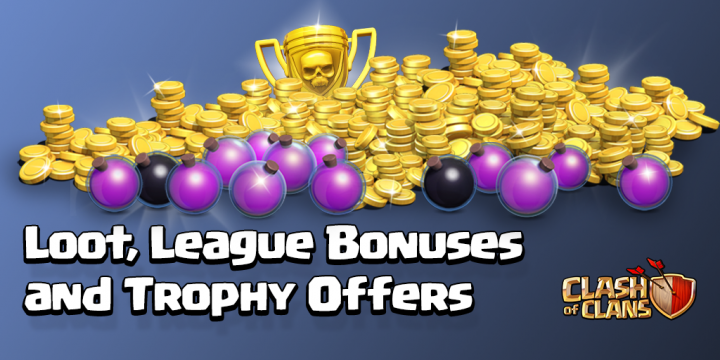 Then for the past 7-10 days the company has revealed changes to the shield system, a new village guard option where we can turn off the game without the fear of getting attacked, for quick breaks. As well as a personal break where users can't play for more than three hours at a time, to mainly get rid of cheaters who have their bases "always online" during matchmaking, to name a few.
Town Hall sniping no longer gives users a win, or the defender a shield. Loot systems have changed, trophies are easier to earn and that's just a small bit of the update. It's all about getting back to the basics, which is fighting and attacking. Not hiding behind cheap shields, rarely playing, and updating on occasion. Now we can fight more, when we want, and even attack through a shield and not lose it. Sounds good, right?
Read: Experience a Clash of Clans Raid in First Person (360 Degree Video)
Then we learned users will be able to donate spells to fellow clan-mates, along with troops, and there will be a redesigned donation window. Then, the more exciting stuff, is Wizard Tower level 9 and bigger storage level 12 buildings that can hold 10 million, rather than 8 million. We also have a new Laboratory level 9, to upgrade everything higher. Sadly all the upgraded troops, spell factory, 3rd hero and wizard towers are only available to Town Hall level 11.
Not as many troops received upgrades as we expected, but boosts are cheaper, and some money saving additions have been included. The slideshow below goes over the latest announcements.
Extra Defense at TH11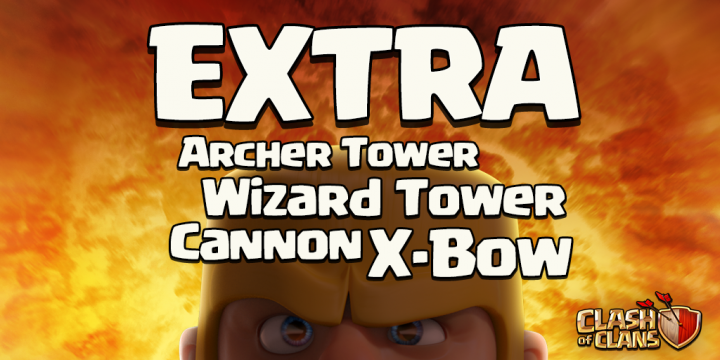 Earlier this week the developers confirmed that part of the update will bring lots of new buildings to Town Hall 11. If they E.A.G.L.E defensive building we saw in October wasn't dangerous enough, Town Hall 11 is going to be very tough.
Town Hall 11 players will get a fourth x-bow, along with another Cannon, Archer Tower and Wizard Tower. Essentially allowing for tons of defense, making them extremely hard to take down. Hopefully the 3rd hero and upgrades across the board will help TH10 players have a chance at defeating an 11, but it's not looking likely at this point.
TH11 players will have huge bases, likely more walls, and a lot of new defenses to buy, save for, and slowly upgrade.