Clash of Clans October 2017 Update: What to Know
Another big Clash of Clans update is coming in October only this time players will get new content for the main village. Since the Builder Hall release nothing new has arrived for the original Clash of Clans. However, that's about to finally change. Supercell just announced a big update specifically for the regular game.
Complaints continue to pour in over the lack of updates for Clash of Clans. The game most players have enjoyed for 4-5 years. With the Builder Hall steady, the regular village is about to get a slew of upgrades, AI changes, and other improvements to the overall game.
Read: Clash of Clans August Update: 5 Things to Know
This week Supercell made a big announcement and released the full October upgrade notes, detailing everything we can expect. This is the biggest update since August, and below is the full list of everything that's coming.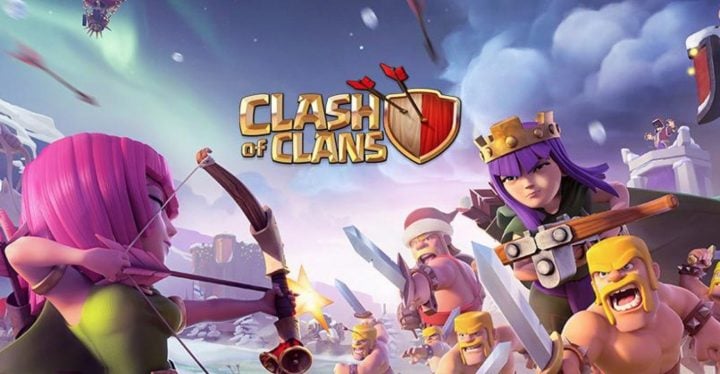 Clash of Clans October Update Changes
As we said above, every update for the last few months focused on the Builder Base, but not this update. Tons of troops, defenses, and walls are getting a big boost. This should add some excitement to Clash and mix things up. The game is starting to get stale, and we're hopeful these changes will fix that problem.
Valkyries upgrade to level 6
Golems upgrade to level 7
Bomb Tower upgrade to level 6
Air Sweeper upgrade to level 7
Information about each upgrade, the cost, and time is available here. This update will also prepare the game for the Halloween event, and anything that follows.
Clan & Game Improvements
Another aspect of the October Clash of Clans update is overall game and quality of life improvements. Supercell is adding 35v35 and 45v45 Friendly wars, and allowing 30 spectators to watch live battles. The spectator limit increases by 10 if anyone is in your friend list.
Not to mention notifications for incoming attacks, even if you're in replay mode. There's a new trophy limit for Builder Base if someone wants to join your clan, new clan badges, and upgraded castle graphics.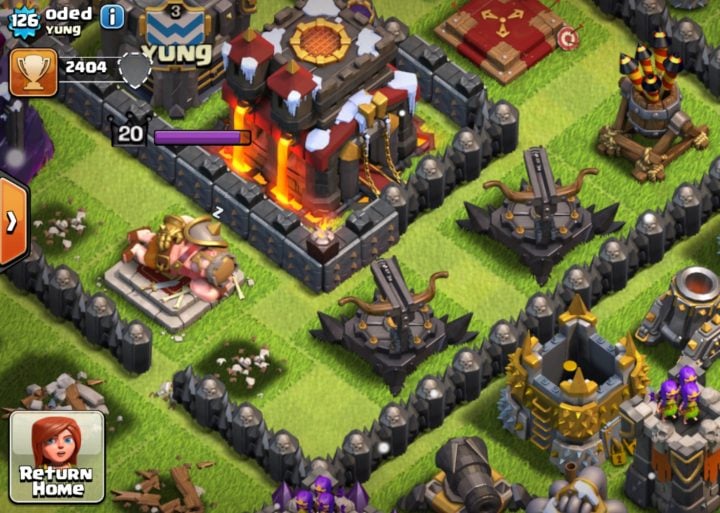 Then, the way we search for clans is different. Users can customize a search based on Clan War activity, Troop donation activity, and you'll see an icon if someone from your friend's list is in that clan.
Finally, after months of requests Supercell added an "Online Indicator" for your friends or clan members. Now players will get to see who is online, how many, and exactly which person from the clan is actively playing.
Builder Base Changes
Clearly, this update is for long-time players and the original Clash of Clans. However, the developers added a few changes for the new Builder Base too. We're getting a new "Friendly Battle" option to fight clan members to test attack strategies or a new base design.
Perhaps the biggest change of the entire update though is for the AI of the Builder Base troops. For one, battles will not end until the last action, bomb, or projectile from any unit actually hits the target first. This means bombers will get that one last shot (even if they're killed) before the battle ends. Getting you a few more percentage points to possibly win the battle.
Read: Common Clash of Clans Problems & Fixes 
Then, the overall AI is getting a fix. Troop attack position and pathing (where they walk) will be better after the October update.
Clash of Clans October Update Release Date
So far we don't have a solid release date for this update. Supercell confirmed the update is "coming soon" and released the information detailed above. It's possible a few other changes or new features will get added before it arrives.
That said, expect everything mentioned above within the next week or so. This should finally fix up the state of Clash of Clans a little bit, and hopefully revive a few clans that are slowing down. We'll update this article once we know more.