Clash of Clans Update Teased as Boost Gets Extended
The hit mobile game Clash of Clans is going to receive another big update in the near future, which was confirmed this week by the developers, Supercell. It should add more money to the game. The company started a one-gem resource boost back in December, and revealed it would continue until January 7th. We have good news though, the boost has been extended.
Clash of Clans is one of the most popular mobile games in history, with millions of downloads on both Android and iOS. However, a recent major update in December caused lots of problems, has frustrated gamers, and made so many changes that some have quit Clash completely.
Read: Clash of Clans December Update: Everything You Need to Know
The one gem boost allows gold, elixir, and dark elixir mines to collect in-game cash at a much higher pace than usual. The company does it every Christmas, but this year they've extended it "until further notice" as a result of millions of unhappy players since the December update. Read on for more details.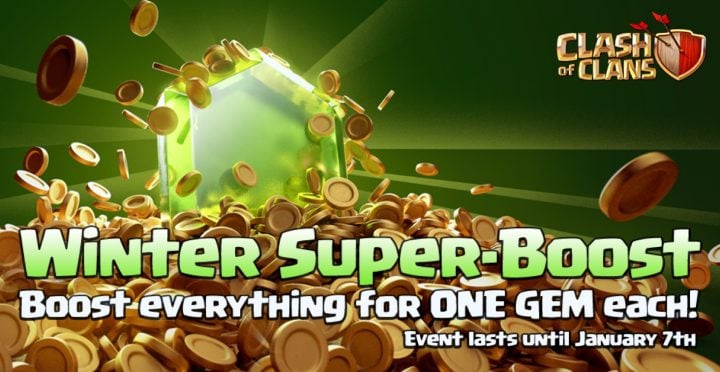 At the end of December the one-gem boost started. Allowing users to boost the speed of Barracks to build troops, heal the King and Queen, create spells, and even mine gold, elixir and dark elixir nearly 4x faster than usual. It's very popular during the week the company offers it, but to kick-off 2016 it's going to be extended much longer.
The update in December added a Town Hall level 11, a third hero, new defensive buildings, changed shields, and completely took away easy shields for Town Hall sniping. This has caused a huge ripple effect in the game. Users are getting attacked more, making less money, and getting kicked off the game for playing too long. It's a bad situation that needs to be fixed. And apparently a fix is in the works.
A Supercell moderator took to the forum yesterday morning and confirmed the company has extended the one gem resource boost "until further notice". Meaning they don't know when they'll turn it off, letting users get more money for as long as possible. And there's a reason for it. The update caused so many problems there's simply not enough money in the Clash economy. Users can't save, can't get shields, and can't upgrade anything.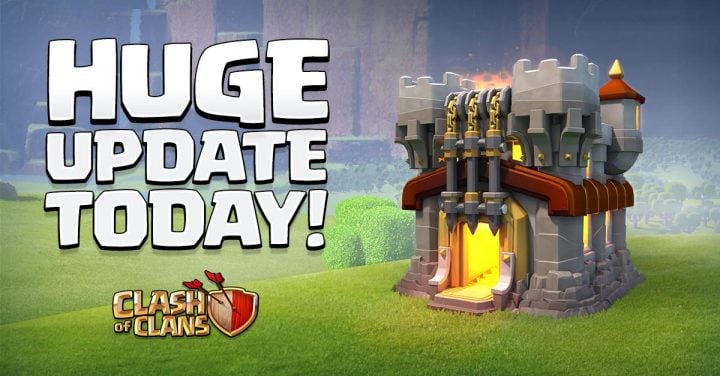 While the one-gem boost is extended Supercell is taking the time to look into the whole "resource system" (and not just saving money or getting shields), and how they can improve the game and economy overall.
What this means is Supercell recognizes the update made some big changes, some that weren't good, and another big update needs to come quick and fix it. Users can expect an update to arrive within the next few weeks that will drastically change things. From increasing loot bonuses, changing how we get shields, how we earn money and more.
Basically what this all means is the company realizes it made mistakes on the last update, and are giving everyone a one gem resource boost to keep them somewhat happy until an update is ready to fix the problems. Stay tuned for more details.
Clash of Clans December Update: 6 Details for Players
Extra Defense at TH11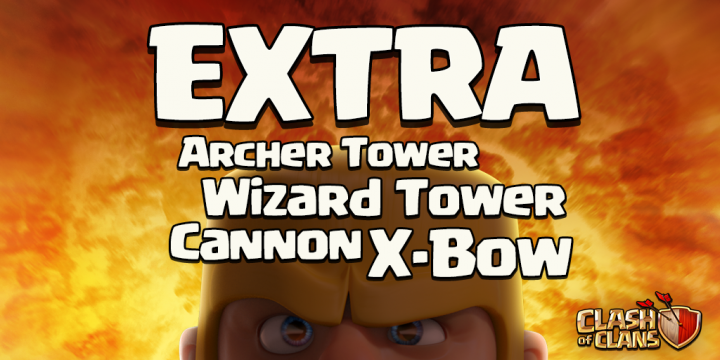 Earlier this week the developers confirmed that part of the update will bring lots of new buildings to Town Hall 11. If they E.A.G.L.E defensive building we saw in October wasn't dangerous enough, Town Hall 11 is going to be very tough.
Town Hall 11 players will get a fourth x-bow, along with another Cannon, Archer Tower and Wizard Tower. Essentially allowing for tons of defense, making them extremely hard to take down. Hopefully the 3rd hero and upgrades across the board will help TH10 players have a chance at defeating an 11, but it's not looking likely at this point.
TH11 players will have huge bases, likely more walls, and a lot of new defenses to buy, save for, and slowly upgrade.

As an Amazon Associate I earn from qualifying purchases.