Clash Royale Tips for Busy People
Don't Forget the Daily Crown Chest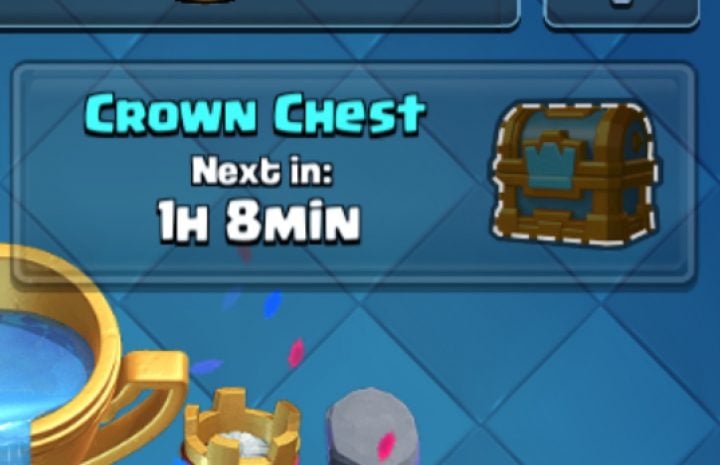 Halfway through 2016 Supercell realized the game progress was extremely slow, and they needed to add something. That's where rewards from each and every single battle came from, in addition to the "Crown Chest". At the top right of the main middle tab, is the crown chest. This is almost more important than the free chests, but you have to actually play to earn them.
Go into a multiplayer battle (or start a challenge) and fight opponents. Each time you take a tower in Clash Royale, you're rewarded one crown chest towards your daily goal. Get a 3-crown victory, and you'll earn all three right away.
Once you earn 10 crowns from multiplayer battles or challenges the Crown Chest will unlock. This gives out even more gold, gems and cards than the free chests. It never expires, but make sure you get it every single day. This means you may have to battle 8-10 or even 15 times. That can be hard for busy people, not to mention most don't want to risk losing trophies and dropping arenas just to earn the daily chest.
If that's you, don't worry. The March Clash Royale update made it so challenges count towards our daily crown chests. Meaning you don't have to play on the ladder in multiplayer and risk losing trophies. However, challenges cost gems. The main in-game currency.
I play a few multiplayer battles in the morning, a few in challenges, and quickly earn my crown chest. Not to mention once you win 12 (or more likely lose 3) you get a chest from the challenge too. All of this adds up if you're constantly earning and unlocking chests. It makes a huge huge difference in the game, so keep on top of all of this.

This article may contain affiliate links. Click here for more details.