Clash Royale Tips for Busy People
Buy Some Special Offers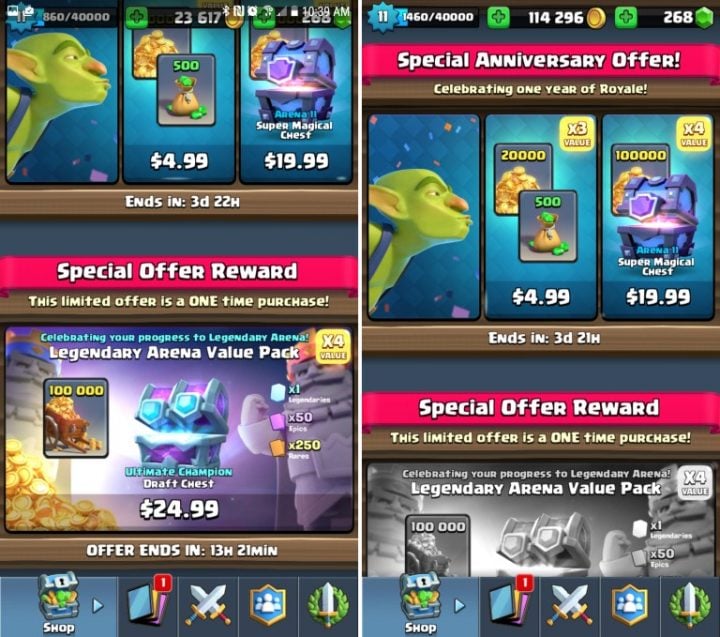 Every few weeks or so Supercell adds special offers inside the game. Giving us 3x, 4x or even 5x the savings vs spending money on gems in the game. These chests have tons of gold, lots of cards, and often-times some gems too.

While many don't want to spend $9.99 on a game, it makes a huge difference. Those gems can go towards upgrades or challenges, which in turn gives you better cards to win more. Or more chests from winning challenges and earning the daily crown chest. It ends up being very worth it in the end.


Read: Clash Royale Gems: Best Way to Spend Them


Think about it this way. Most Xbox games are $60 and you only play them for a few weeks or months. Clash Royale can be played for years, and it's completely free. I see nothing wrong with spending $4.99 or even $9.99 occasionally on offers. It gives a ton back, and still costs less than console games while giving players more value. I've played Clash Royale since the day it was released, over a year now, and still have a long ways to go. I've certainly got my moneys worth, and you will to.

The current March (anniversary update) offers are some of the best we've seen. You can get tons of cards and over 100,000 gold for just $24. Buy these, you won't regret it.

This article may contain affiliate links. Click here for more details.