10 Common LG G5 Problems and How to Fix Them
The LG G5 is a unique smartphone with a lot to offer, but it isn't perfect. In fact, multiple reports have confirmed a few small LG G5 problems. And more continue to arrive now that it has been available nearly a year. With that in mind, below are some common LG G5 problems and how to fix them.
In April of 2016 the LG G5 was released sporting an awesome dual camera camera setup on back, and a new modular design. It wasn't as popular as expected, which is why the company looks to change things up with the LG G6 in 2017. For those with last years phone, we have some solutions to most problems.
Read: How to Speed Up the LG G5 in Seconds
In December LG started sending out the Android 7.0 Nougat update. That solved a slew of problems, but a few remain. Most aren't anything major, although they still need to be addressed. Either way, owners will want to read on for some helpful tips and suggestions.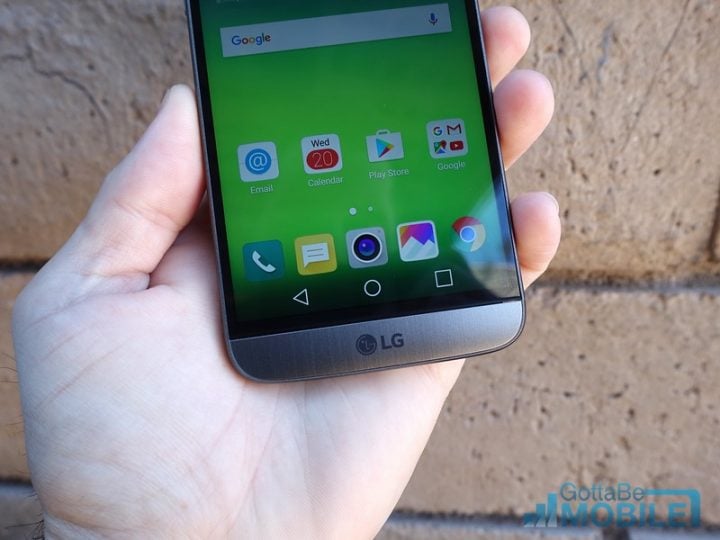 Most LG G5 owners are loving all the phone has to offer, but we're still seeing complaints about the screen colors and quality, battery life, questions about quick charging and more. Not to mention the usual WiFi, Bluetooth or performance complaints that come with almost every phone.
For more information about the phone check out our LG G5 review. We highlight everything it has to offer. It's not perfect, but no phone is.
Now that the phone has been available for a while, some bug fixing updates have arrived, and Nougat is rolling out, lets get into more details.
Read: LG G5 Setup Guide: 5 Steps to Get Started
Consider waiting for and buying the new LG G6, which will be announced in February. In the meantime, here are some of the most common LG G5 problems and how to fix them. Or at least make the situation better.
LG G5 WiFi Problems
With most phones, including the LG G5 we get reports of WiFi problems. Owners have mentioned slow WiFi performance, drops, or speeds so slow they can't even load a website or Facebook. This depends on a lot of variables, as well as the device, location, router and more but we do have some suggestions.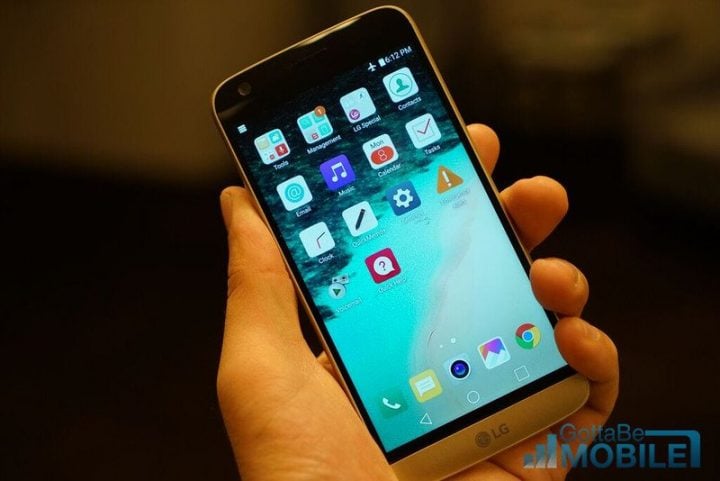 A few small software updates have rolled out that fixed some screen issues we'll mention below, which also improved WiFi. LG mentioned in the change-log that WiFi and general performance had been improved.
That said, if you're still experiencing LG G5 WiFi problems it's always a good idea to reset the home router or modem. Another option is to head into settings > connections > WiFi and forget your wireless network. Then reconnect, put in the password, and it should be better. Try turning off Bluetooth while using WiFi, as we've heard that makes things better. Oddly enough. When Android 7.1.2 Nougat arrives we can expect further improvements.
Missing App Drawer
Almost every Android device ever released has an application tray or drawer for all their apps and icons. The LG G5 puts everything on the homescreen, like an iPhone. This can be frustrating for some. LG has since released a software update that returned the app tray to the phone. It may or may not be enabled though, so lets do that.
Simply head into Settings > Homescreen and enable the application tray, if it isn't by default. Alternatively users can follow this guide to download and install a homescreen replacement app with more features or customization. We'd also recommend users try NOVA Launcher from the Google Play Store.
LG G5 Notification LED Not Working
Above the screen near the earpiece and front camera is a little LED for notifications, and to show the phone is being charged. Most phones have one, and for some reason the LG G5 LED doesn't always work. We've seen this mentioned a lot, still, and we're not sure why it isn't always working as it should.
The notification LED only works for default notifications, or apps like LG's own messages app. Not third party text apps. However, Textra has a notification LED option. Owners can also download a third party app to enable it to flash multiple different colors. We'd recommend trying an app called LightFlow, then setting custom LED colors for an array of different notifications.
This should fix problems with the notification LED. Also, make sure in Sounds & Notifications the LED is enabled.
LG G5 Bluetooth Issues
Connection problems with car audio or stereo systems, Android Auto not connecting right, and even some 3rd party accessories are all things we've heard regarding Bluetooth. And again this has to do with certain cars or devices trying to pair up.
This happens on occasion with most devices, and is quickly fixed by software updates or simply repairing a bluetooth device to your LG G5. For one, unpair and repair any device trying to use Bluetooth, as that could fix it. And if any "permissions" appear during this process make sure its set to allow. Owners can also head into permission controls in settings and make sure they didn't deny access to certain apps.
Another route is to head into settings> general > smart settings and make sure an app or profile isn't turning off or messing with Bluetooth. This happens more than you think. Custom profiles turn it off to improve battery life. Furthermore, almost every WiFi or Bluetooth complaint typically gets fixed by a simple reboot. Hold power button down, hit reboot, and let the phone restart fresh. This fixes most problems.
LG G5 Always On Display
One of the many great features on the LG G5 is the Always-On Display. This keeps a small portion of the screen on 24/7 with the time, date, weather information, battery life and even incoming notifications.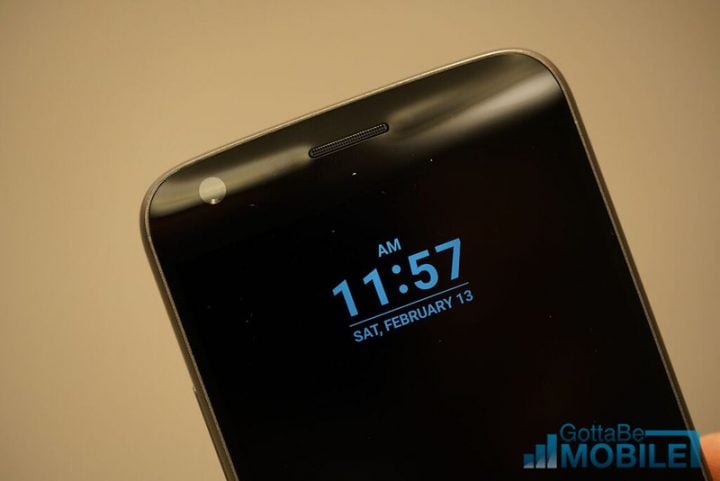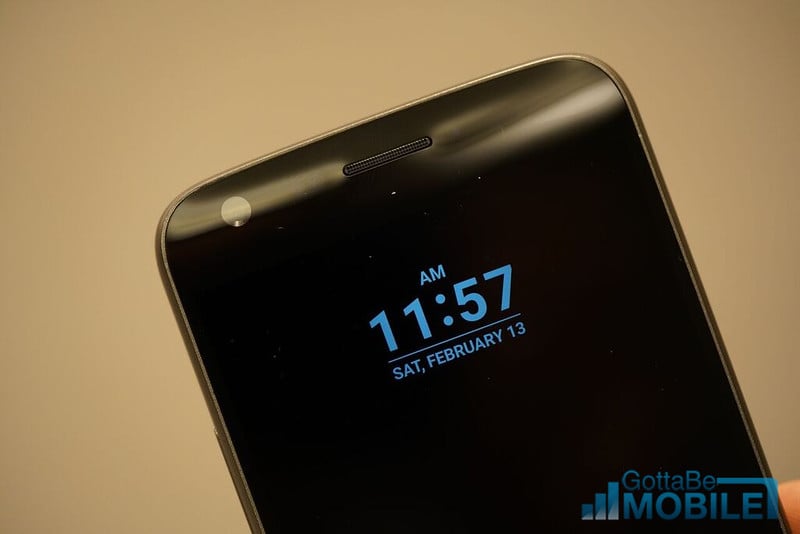 It's a great feature, but LG disabled it out of the box. As a result owners will need to follow this LG G5 Always On Display guide to enable it. Once done, you'll get at-a-glance information without ever turning on the display. Simply head into settings > display and turn it on. We love this feature.
LG G5 Fingerprint Issues
Overall we've been very impressed by the LG G5 fingerprint scanner. It's faster and easier to setup than the Galaxy S7, very accurate, and works great. However select cases can get in the way or change the angle for readings, causing some errors. That and a few other solutions can be found below.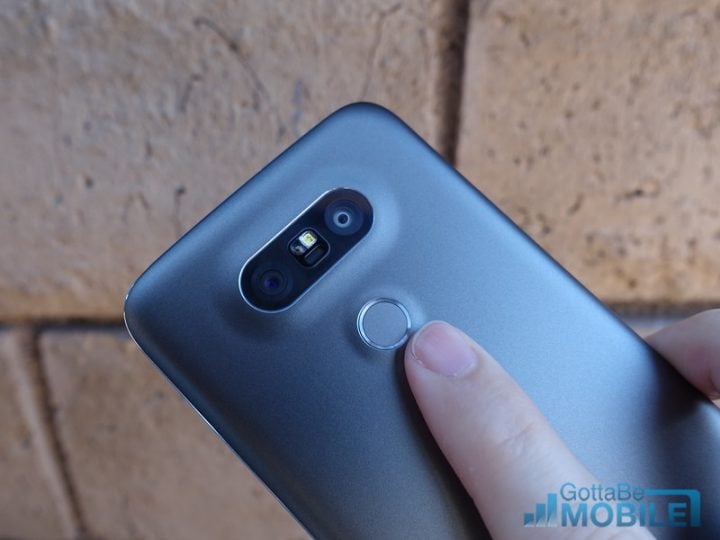 If you're experiencing LG G5 fingerprint scanner issues the best option is to delete all fingers, and let the phone relearn them.
Head into Settings > General Column > Fingerprints & security > Fingerprints > Enter Pin > and select "Add Fingerprint". We'd recommend users add both index fingers, for easy unlocking in either hand. As well as maybe a third finger. If you have a case make sure to redo fingerprints with the case installed, so it saves and learns the fingertips at the angle you'll be using it, with a case installed.
This will ensure a good experience moving forward and should fix any outstanding fingerprint issues. Also, make sure the scanner is clean if you're getting a lot of errors or failed attempts.
LG G5 Pulldown Bar Clutter
The LG G5 notification pulldown bar or shade is not really a problem but more of a frustration. Pulling it down owners will see all sorts of unnecessary junk, and even more if they're with AT&T. Owners everywhere complain about this bloat like it's a problem. Thankfully it's easy to remove.
There is a slider for brightness and volume, screen sharing and some silly file sharing icons. These are helpful in select scenarios or rare occasions, but don't need to be here all the time.
Above is an image of the notification bar options and quick settings, the edit button is highlighted. Start there and then uncheck anything you don't want. We'd recommend owners disable almost all of this, and just keep volume or brightness based on your needs.
This saves room for what's important, which are incoming messages, emails, Facebook notifications and other things.
LG G5 Fast Charging Not Fast Enough
A big selling point that many were excited about with the LG G5 was that it supports Quick Charge 3.0 technology. That means it can recharge from 0-80% in about 35 minutes. However, there is some confusion in this regard.
First, the included wall charger is only Quick Charge 2.0 certified, so it charges from 0-50% in about 25-30 minutes, then trickle charges the rest of the way. That's still fast, but it can be faster. Either way, the phone should take roughly 75-80 minutes to fully recharge using the new USB Type-C port.
Our suggestion would to buy one of our recommended Quick Charge 3.0 chargers for the LG G5, and enjoy the fastest charge possible. Just use a good brand and a reliable cable. Not a cheap cable from a gas station, or one you found in a drawer. A good cable and a Quick Charge 3.0 charger is required to get the speeds many are looking for and expect. Also, make sure Quick Charging isn't disabled in the battery section of settings.
LG G5 Screen & Backlight Bleed
This phone has a nice 5.3-inch Quad-HD display with a super high resolution, but it doesn't always look the best. In our review we noticed a yellowish green tint to whites, faded colors, and rather poor viewing angles.
Some users are reporting backlight bleed where the edges have splotches of bright light coming through the sides, not to mention complaints of the screen not being too responsive or bright. Many of the color issues have been corrected by software updates. If you have very noticeable things or edge bleed, get it replaced by LG or your carrier.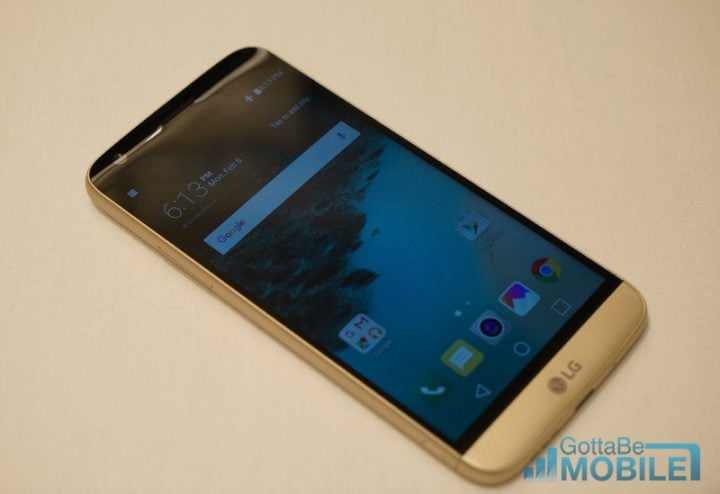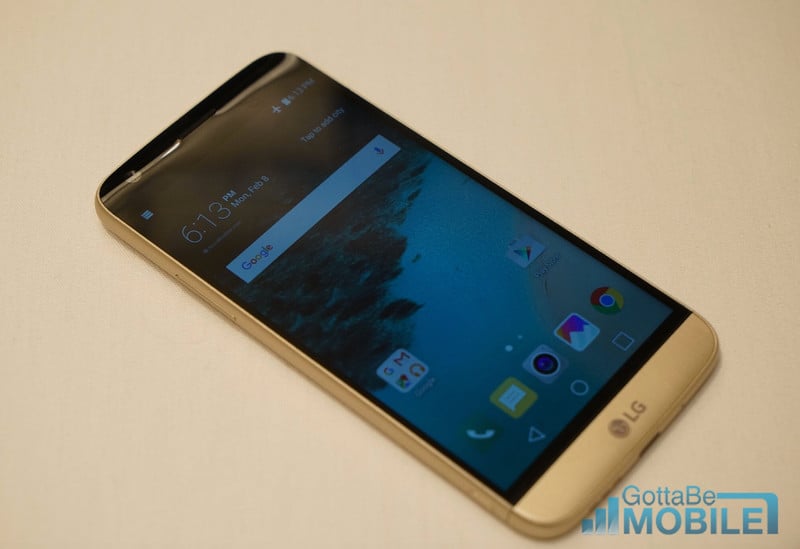 There are apps on the Google Play Store that can tweak screen brightness and white balance, but most require root access. Similar to jailbreaking an iPhone. If users are experiencing screen problems in general the best bet is getting a replacement.
Poor LG G5 Battery Life
Last but not least is battery life. This is a complaint we see with virtually every phone. The LG G5 has a 5.3-inch display, but also a small 2,800 mAh battery. Every other phone (even smaller ones) released in 2016 have 3,000 mAh or bigger batteries inside. Meaning the LG G5 may not have the best battery life on the market.
After using it for a year things could start to slow down and drain fast. Not to mention updates to Nougat could have ill-effects for the first few days. Overall, Android 7.0 Nougat should give it substantially better battery life. That said, if you're noticing abnormal drain there may be a bigger problem.
First off we'd recommend turning off any features you don't need. Bluetooth, WiFi, NFC, location services for GPS and Google Maps, or even push notifications from Facebook. However, those only add a small bit of extra battery.
Go to Settings > Display and turn off the Always On Feature we mentioned above, turn down screen brightness, or check for rogue apps draining the battery faster than they should. This happens on occasion. Head to settings > battery > and check to see what's using the most battery life. Typically it's the display, or the Android OS (Google Services). If there's an app at the top of the list, delete and uninstall it. Often times reinstalling the app will fix this, or keep it uninstalled if the problems persists.
Another option is to use the battery saver mode in battery settings, or Smart Settings has an option to automatic all the settings and options for optimal battery life throughout the day. Don't forget to swap out the battery with a full one using the replaceable battery, if needed. That's what it's there for.
Final Thoughts
This was just a general roundup of some of the complaints we've seen or heard the most, but everyone is different. Some may have other problems, bigger issues, or different things not working right. While this is something many don't want to do, typically a factory data reset will fix almost any problem with a smartphone. It's a good last resort.
However, a factory data reset erases everything on the phone. Make sure everything is backed up, and reset the LG G5. The update to Nougat solved a lot of these, although some users are still waiting for it to arrive. If you have any other big LG G5 problems, drop us a comment below and we'll do our best to offer a suggestion or potential fix.